AI In Medicine: Study Shows ChatGPT's Potential to Empower Cirrhosis and Liver Cancer Patients
The Age of AI in Patient Education
In the era of rapidly advancing artificial intelligence (AI), ChatGPT, a state-of-the-art AI chatbot, is poised to revolutionize healthcare by providing user-friendly information to patients and caregivers dealing with cirrhosis and liver cancer. A groundbreaking study conducted by Cedars-Sinai investigators sheds light on the potential of ChatGPT to play a significant role in clinical practice.
The study emphasizes the importance of empowering patients with accessible knowledge to improve health outcomes.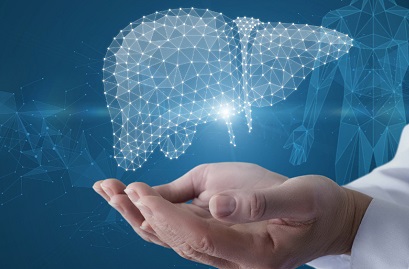 A Glimpse into the Challenges Faced by Cirrhosis and Liver Cancer Patients
Cirrhosis, an end-stage liver disease, is a major risk factor for the most common form of liver cancer. Patients diagnosed with these conditions often require intricate and challenging treatments. Alexander Kuo, MD, the medical director of Liver Transplantation Medicine at Cedars-Sinai, highlights that the complexity of care necessitates patient empowerment through disease education. However, existing online resources are often lengthy and difficult to comprehend, leaving patients with limited options.
Enter ChatGPT: The AI Solution to Patient Education
ChatGPT, or generative pre-trained transformer, has gained popularity for its human-like text generation capabilities. The chatbot has already demonstrated potential for medical professionals by writing basic medical reports and accurately answering medical student examination questions. Dr Yee Hui Yeo, MD, the first author of the study, told
AI In Medicine
reporters at TMN, "It is already generally acknowledged about ChatGPT's ability to deliver professional and comprehensible responses. This research is among the first to examine the chatbot's performance in answering clinically oriented, disease-specific questions in comparison to physicians and trainees."
Methodology: Testing ChatGPT's Accuracy
In order to evaluate ChatGPT's accuracy in providing information on cirrhosis and liver cancer, the study team presented the AI model with 164 frequently asked questions in five categories. Two liver transplant specialists independently graded ChatGPT's answers. The study revealed that ChatGPT answered about 77% of the questions correctly, with 91 questions receiving high levels of accuracy across various categories. Specialists found 75% of the responses for basic knowledge, treatment, and lifestyle to be comprehensive or correct but inadequate.
However, the study also identified areas for improvement. The AI model struggled to provide tailored recommendations based on the inquirer's location, likely due to varied recommendations reported by different professional societies. Yeo remains optimistic about ChatGPT's potential to address location-specific questions more accurately in the future.
Conclusion: A Promising Adjunctive Tool for Physicians
While there is no substitute for advice from a physician, ChatGPT shows promise as an adjunctive tool in patient education. Dr Brennan Spiegel, MD, MSHS, the director of Health Services Research at Cedars-Sinai and co-corresponding author of the study, envisions ChatG PT as a valuable resource that offers reliable and accessible health information. By empowering patients and improving health literacy, ChatGPT could potentially transform the lives of those facing challenging conditions like cirrhosis and liver cancer.
The study findings were published in the peer reviewed journal: Clinical and Molecular Hepatology.
https://www.e-cmh.org/journal/view.php?doi=10.3350/cmh.2023.0089
Study Abstract And Details:
Patients with cirrhosis and hepatocellular carcinoma (HCC) require extensive and personalized care to improve outcomes. ChatGPT (Generative Pre-trained Transformer), a large language model, holds the potential to provide professional yet patient-friendly support. The study team aimed to examine the accuracy and reproducibility of ChatGPT in answering questions regarding knowledge, management, and emotional support for cirrhosis and HCC.
ChatGPT's responses to 164 questions were independently graded by two transplant hepatologists and resolved by a third reviewer. The performance of ChatGPT was also assessed using two published questionnaires and 26 questions formulated from the quality measures of cirrhosis management. Finally, its emotional support capacity was tested.
The study findings showed that ChatGPT regurgitated extensive knowledge of cirrhosis (79.1% correct) and HCC (74.0% correct), but only small proportions (47.3% in cirrhosis, 41.1% in HCC) were labeled as comprehensive.
The performance was better in basic knowledge, lifestyle, and treatment than in the domains of diagnosis and preventive medicine. For the quality measures, the model answered 76.9% of questions correctly but failed to specify decision-making cut-offs and treatment durations.
However, ChatGPT lacked knowledge of regional guidelines variations, such as HCC screening criteria. It did provide practical and multifaceted advice to patients and caregivers regarding the next steps and adjusting to a new diagnosis.
Conclusions
The study team analyzed the areas of robustness and limitations of ChatGPT's responses on the management of cirrhosis and HCC and relevant emotional support. ChatGPT may have a role as an adjunct informational tool for patients and physicians to improve outcomes.
For the latest on
AI In Medicine
, keep on logging to Thailand Medical News.