COVID-19 News: Waste Water Monitoring Data Shows That A New COVID-19 Onslaught Is Taking Place In Switzerland As Well!
COVID-19 News
: While many countries are no longer releasing data on daily or weekly COVID-19 Infections and many are trying to actually conceal that the fact that the SARS-CoV-2 virus is still causing a high level of infections in their respective countries.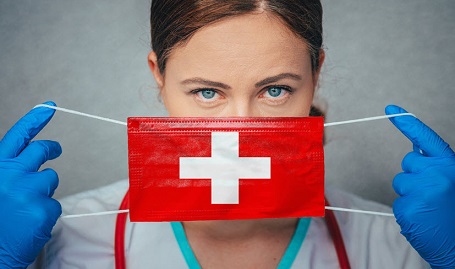 The truth remains that COVID-19 is still serious threat globally despite what those controlling the COVID-19 narratives are trying to project and facts, figures and truth will eventually find a way of coming out.
In the case of Switzerland, where COVID-19 testings are literally non-existent now, data from waste monitor monitoring is showing that the country is starting to see a new onslaught of COVID-19 infections.
https://www.srf.ch/news/schweiz/viren-im-abwasser-corona-welle-erfasst-die-schweiz
Worryingly, the data at some of the sewage treatment plants shows the viral load is as high as in the summer wave of 2022 and higher than last autumn!
Its alarming that a country like Switzerland where even the World Health Organization is based in its capital of Geneva is living in denial while waste water data shows that there silent COVID-19 onslaught starting, possibly with new XBB sub-lineages driving this new rise in COVID-19 infections.
While many might experience asymptomatic or mild symptomatic infections, the fact remains that getting exposed to the SARS-CoV-2 virus can lead to long term health and medical complications and in some cases even fatal outcomes, it is important to be transparent about the COVID-19 situation so that individuals can take necessary precautions to prevent getting exposed to the virus or for preventing to getting reinfected.
According to local Swiss
COVID-19 News
coverages, waste water data shows the regions of Lucerne, Winterthur, Bülach and Bremgarten in Aargau are particularly affected.
https://www.covid19.admin.ch/de/epidemiologic/waste-water
Local hospitals are however reporting that they are not witnessing any increase in COVID-19 hospitalizations just yet although waste water COVID-19 monitoring is showing increased viral loads in water samples in many regions in Switzerland.
Local health officials say that the various XBB sub-lineages are the predominant variants in circulation.
Looking at details from the CoV-Spectrum platform, there seems to be more than 60 different types of XBB sub-lineages in circulation in the country including XBB.1.16, XBB.1.9.1, XBB.1.9.2 etc.
https://cov-spectrum.org/explore/Switzerland/AllSamples/Past6M/variants?nextcladePangoLineage=xbb*&
There have been no statements from any government officials or health authorities or even by the WHO about the actual situation in the country and the capital even though waste water data is showing potential increase in COVID-19 infections.
It is believed that the similar scenario is also playing out in various countries across Europe but many governments and also health authorities are simply refusing to divulge the real scale of the new SARS-CoV-2 onslaught in their respective countries for fears of economic fallouts and also for potential retaliations against their vaccine and booster policies that seems inadequate and are failing.
For the latest
COVID-19 News
, keep on logging to Thailand Medical News.
Please help share this article to your friends and loved ones as the BBC Trusted News network along with all their members do not like us telling the truth about rising COVID-19 infections anywhere nor do they like us writing about the dangers from SARS-CoV-2 exposure including about Long COVID and will use Google, Facebook etc to shadow ban us.
https://finance.yahoo.com/news/alternative-healthcare-activists-file-antitrust-162100012.html
https://www.youtube.com/watch?v=HC-KZYs2S9o
https://digitalcommons.law.scu.edu/cgi/viewcontent.cgi?article=3750&context=historical