BA.2.86 News: Scotland Confirms Detecting BA.2.86 Variant. Many More Found Around The World In Last 24 Hours But Pending Verification
BA.2.86 News
: Scotland has identified its initial case of the SARS-CoV-2 BA.2.86 variant that is currently under close observation by the World Health Organization. Referred to as the Pirola variant, this variant holds a notable count of mutations, though it has yet to be categorized as a concerning variant. The variant was identified through genomic sequencing of a PCR sample collected on August 16. Earlier, two other cases had been detected in England.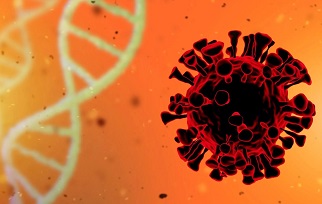 The BA.2.86 variant has already been detected in multiple countries, including Israel, Denmark, South Africa, Switzerland, Sweden, Thailand, Canada, Portugal, Spain Germany.
https://www.thailandmedical.news/news/breaking-ba-2-86-news-ba-2-86-found-in-more-countries-4-sequences-in-sweden,1-sequence-in-canada-and-in-waste-water-in-new-york
https://www.thailandmedical.news/news/ba-2-86-news-two-sequences-of-ba-2-86-found-in-portugal
https://www.thailandmedical.news/news/ba-2-86-news-ba-2-86-supposedly-found-in-waste-water-of-many-countries-including-spain,-germany-new-claims-that-only-linked-to-hiv-infected
https://www.thailandmedical.news/news/breaking-thailand-news-sars-cov-2-ba-2-86-variant-detected-in-waste-water-samples-in-thailand-according-to-local-expert
https://www.thailandmedical.news/news/breaking-covid-19-news-two-genomic-sequences-of-ba-2-86-detected-in-south-africa-total-number-of-ba-2-86-cases-stands-at-9-across-5-countries
https://www.thailandmedical.news/news/ba-2-86-news-swiss-scientists-confirm-that-sars-cov-2-ba-2-86-variant-detected-in-waste-water-samples-collected-from-laupen;-canton-bern,-switzerland
https://www.thailandmedical.news/news/covid-19-news-ba-2-86-has-not-been-detected-in-china-as-claimed-by-fake-news-disseminated-by-indian-health-site--but-yes,-covid-19-gradually-rising
https://www.thailandmedical.news/news/b reaking-news-researchers-worried-about-new-sars-cov-2-variant-first-identified-in-israel-and-now-in-denmark-that-could-be-called-the-ba-x-variant
As a result of scaled down COVID-19 testing and genomic sequencing worldwide, there remains a lack of clear information regarding the rate of the spread of this new BA.2.86 variant.
Scotland has witnessed an escalation in COVID-19 cases since the commencement of July. Public Health Scotland, responsible for monitoring and handling the coronavirus, recorded 1,342 cases in the week ending on August 27.
However, this figure is likely an underestimation due to limited testing in the broader community. Scotland's winter vaccination initiative is set to commence on September 4th, with authorities urging eligible individuals to come forward for vaccination as the most effective means of ensuring protection during the winter months.
Furthermore, the new variant was identified through wastewater testing in a different NHS Health Board region. Nonetheless, Public Health Scotland cautioned that wastewater testing's accuracy can vary, advising skepticism toward the results.
Dr Sarah Pitt, a virologist at the University of Brighton, shared on local
BA.2.86 News
media in Scotland that the multitude of differences in the new variant need not necessarily incite alarm. She explained that the virus undergoes substantial changes over time, many of which are neutral or even detrimental to the virus itself.
Dr Pitt expressed the belief that the new variant is unlikely to be more perilous than previous iterations of COVID-19. She noted that while COVID-19 manifests diversely in individuals, the overall variants observed in the past couple of years haven't exhibited substantial dissimilarities. The symptoms associated with this new variant, to the best of her knowledge, do not deviate from the familiar patterns.
Her comments are however in conflict with the latest emerging claims that aside from the detection in waste water samples, the rest of the cases were actually detected in hospitalized patients and not as claimed by earlier reports that they were found in asymptomatic individuals. Thailand Medical News is awaiting validation of these claims as it seems that there were directives issued by three agencies so as to not let the media know about the actual state of the patients that the BA.2.28 variant was detected in and to downplay the seriousness of this new variant. It is also being speculated that the American traveler that returned from Japan was also symptomatic and has since been hospitalized!
In coming days, we should have more details about those that had initially been infected with the BA.2.86 variant. It would be good if various agencies around the world be more transparent with data and statistics instead of trying to conceal things.
Meanwhile, researchers and variant hunters have confirmed that more BA.2.86 sequences have been found in various geolocations around the world but they are in the midst of verifying all sequences and will make an announcement early next week.
For the latest
BA.2.86 News
, keep on logging to Thailand Medical News.