COVID-19 News: SARS-CoV-2 Surging In Ireland Once Again. Doctor In Ireland Warns That BA.2.86 Causes Severe Fatigue!
COVID-19 News
: In a pivotal update on the COVID-19 landscape in Ireland, health authorities find themselves grappling with a surge in confirmed cases of the new 'Pirola' variant, scientifically identified as BA.2.86. The Health Protection Surveillance Centre (HPSC) reported that, as of November 1, 23 cases of this variant had been documented, a number that has since climbed to 27, sparking concerns among officials and citizens alike.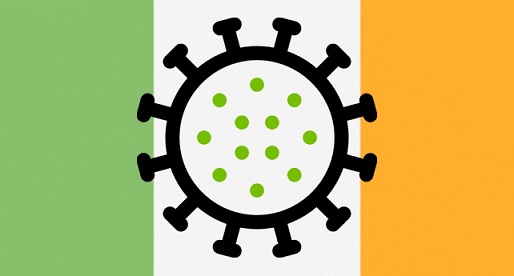 The BA.2.86 variant, initially discovered in Israel on August 13, 2023, has swiftly made its presence known across the globe, cropping up in various countries, including Denmark, the UK, the USA, and South Africa. Despite its current relatively low prevalence, the variant's distinguishing feature lies in an unusually high number of mutations, prompting heightened vigilance regarding its potential impact on transmission dynamics and disease severity.
Simultaneously, another variant of concern, the 'Eris' variant (EG.5), continues to spread in Ireland. The HPSC revealed a notable increase in Eris variant cases, with the total reaching 1,144 as of the latest update, signifying a rise of 365 cases since November 1.
Adding a layer of complexity to the situation is the emergence of a distinct symptom associated with the Pirola variant. Dr Nighat Arif, a medical professional, emphasized in a
COVID-19 News
coverage on ITV's This Morning segment that severe fatigue seems to be a predominant feature among those affected by the BA.2.86 variant. Dr Arif noted, "We're seeing people who are just feeling shattered," indicating that fatigue is becoming more prevalent than classic COVID-19 symptoms such as cough, fever, and loss of smell.
https://www.dublinlive.ie/news/symptom-plays-huge-part-new-28098534
This observation aligns with data from the Zoe Health Study, recognized as the world's largest ongoing study of COVID-19, boasting over 4.5 million contributors globally.
https://health-study.zoe.com/data
The study revealed that a staggering 82 percent of app contributors who tested positive for the virus reported experiencing severe fatigue. Significantly, the Health Service Executive (HSE) in Ireland lists fatigue among the top three COVID-19 symptoms, alongside a high temperature or chills and a dry cough.
Delving deeper into the epidemiological landscape, the weekly report for Week 44, 2023, provides a comprehensive overview of the COVID-19 situation in Ireland. During this week, there were 418 new confirmed COVID-19 cases reported on the Computerised Infectious Disease Reporting (CIDR) system, reflecting a decrease of 20.2% compared to the previous week.
The age group most affected during Week 44 was 75-84 years, constituting 19.6% of the notified cases. SARS-CoV-2 PCR testing data revealed that 3,889 tests were performed during the same week, with a positivity rate of 10.9%. Since the onset of the pandemic, Ireland has witnessed a total of 30,888 confirmed COVID-19 cases.
Hospitalization data underscore the impact of the virus on public health, with 194 confirmed COVID-19 cases being hospitalized during Week 44. However, it's essential to note that these figures represent cases notified during the reporting period, and the outcomes may not yet be known or reported.
Turning attention to ICU admissions, the report indicates that no COVID-19 cases were admitted to ICU during Week 44. The report provides a detailed breakdown of hospitalizations and ICU admissions by age group, emphasizing the varying impact of the virus across different demographics.
The analysis of deaths in Week 44 paints a somber picture, with two reported cases having a date of death. The mean and median age of those who succumbed during this week were both 85 years. The total number of COVID-19 deaths since the commencement of the pandemic stands at 9,345.
https://www.hpsc.ie/a-z/respiratory/coronavirus/novelcoronavirus/surveillance/epidemiologyofcovid-19inirelandweeklyreports/
https://www.hpsc.ie/a-z/respiratory/coronavirus/novelcoronavirus/surveillance/epidemiologyofcovid-19inirelandweeklyreports/2023_11_07_Weekly_report_v2.2.pdf
Geographically, the distribution of confirmed COVID-19 cases by county reveals intriguing patterns. In Week 44, Waterford, Carlow, and Kilkenny reported higher incidence rates, bringing attention to the localized nature of the virus's impact. A heat map included in the report illustrates the weekly age-specific incidence rates of confirmed COVID-19 cases per 100,000 population over the last eight weeks, providing a visual representation of the evolving trends.
In conclusion, the escalating cases of the BA.2.86 variant in Ireland demand heightened vigilance from health officials and the public alike. The variant's association with severe fatigue introduces a new dimension to the evolving nature of the virus, necessitating ongoing research and adaptation of public health strategies.
As Ireland navigates through this phase of the pandemic, a continued commitment to monitoring, testing, and a robust public health response remains paramount to mitigating the impact of emerging variants and safeguarding public health. The complex interplay of factors, from variant characteristics to localized patterns of spread, requires a dynamic and adaptable approach to effectively combat the ongoing challenges posed by COVID-19.
For the latest
COVID-19 News
, keep on logging to Thailand Medical News.