Dangers Of Medical Tourism: Deadly Meningitis Strikes Americans Seeking Cheap Medical Treatments In Mexico. Two Americans Dead And 224 More At Risk!
Medical Tourism
: In a devastating turn of events, the dark side of
medical tourism
has come to light. Despite countless warnings by the U.S. CDC, a large number of Americans have been flocking to Mexico in search of cheaper medical treatments and drugs, putting their lives at grave risk.
https://wwwnc.cdc.gov/travel/page/medical-tourism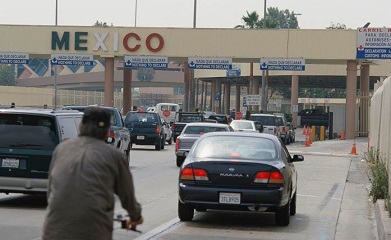 Now, two deaths have been reported, both suspected cases of meningitis, following surgeries in Mexico. Shockingly, over 224 patients are currently at risk, adding fuel to the already raging debate surrounding the dangers of
medical tourism
.
https://emergency.cdc.gov/han/2023/han00491.asp
Year after year, millions of Americans opt for
medical tourism
, lured by the promise of affordable healthcare. Mexico, along with Canada and various countries in Central America, South America, and the Caribbean and even India and Thailand, has emerged as a hotspot for medical tourists. The reasons behind this trend are manifold. Some seek lower costs, while others hope to receive care from healthcare providers who share their culture and language. Additionally, certain medical procedures that are unavailable or unapproved in the United States can be found in these countries.
However, the risks associated with
medical tourism
cannot be ignored. Patients who venture abroad for treatment expose themselves to a myriad of potential complications. One major concern is the prevalence of infectious diseases. While all medical procedures carry some degree of risk, those performed in foreign countries come with additional dangers such as wound infections, bloodstream infections, and the transmission of diseases like hepatitis B, hepatitis C, and HIV.
Another alarming issue is the growing threat of antibiotic resistance, a global problem that is particularly acute in certain countries. Highly drug-resistant bacteria have already caused infectious disease outbreaks among medical tourists. Moreover, the quality of care provided in some countries falls short of the standards upheld in the United States. Lax licensure requirements, inadequate credentialing, and subpar accreditation can lead to substandard medical procedures. In certain cases, counterfeit medicines and low-quality medical devices may be used, putting patients' lives at risk.
Communication challenges pose yet another hurdle. Language barriers can result in misunderstandings between patients and medical staff, leading to critical errors in care. Additionally, traveling by air after surgery carries its own set of risks, including an increased likelihood of developing blood clots. It is crucial for patients to be aware of these dangers and take the necessary precautions.
Now, an outbreak of suspected fungal meningitis has sent shockwaves through the medical tourism community. Multiple American patients who underwent surgical procedures under epidural anesthesia in M atamoros, Mexico, have fallen victim to this potentially fatal condition. The exact organism causing the outbreak remains unknown, but initial tests have revealed elevated levels of the fungal biomarker (1,3)-beta-D-glucan in at least one patient's cerebrospinal fluid.
As of May 12, 2023, the situation has turned dire, with five patients diagnosed with suspected fungal meningitis, one of whom tragically lost their life. The affected individuals received treatment at various clinics in Matamoros, including River Side Surgical Center and Clinica K-3. Concerns about potential exposure have led federal agencies, including the U.S. Centers for Disease Control and Prevention (CDC), to collaborate with Mexican and US health departments in order to contain the outbreak.
The U.S. CDC has issued urgent warnings to both healthcare providers and the public, stressing the need for immediate evaluation and care for anyone who has undergone medical or surgical procedures under epidural anesthesia in Matamoros. Fever, headache, stiff neck, nausea, vomiting, photophobia, and altered mental status are all potential signs of meningitis, and prompt medical attention is crucial for early diagnosis and treatment. Diagnostic procedures such as brain imaging and lumbar puncture are recommended, as is the consideration of fungal and bacterial cultures of cerebrospinal fluid.
Tragically, the outbreak has claimed two lives raising concerns about the risks associated with
medical tourism
. The victims, who had traveled to Matamoros, Mexico for surgical procedures, succumbed to suspected cases of meningitis, a devastating and potentially fatal condition.
The U.S. Centers for Disease Control and Prevention (CDC) and other health authorities are working tirelessly to contain the outbreak and prevent further harm. With over 200 patients identified as potentially at risk, urgent measures are being taken to ensure their safety. The CDC has been collaborating closely with the Mexican Ministry of Health, as well as state and local health departments in the United States, to launch a comprehensive response effort.
The focus now lies on identifying and notifying the individuals who may have been exposed to the fungal infection during their surgical procedures. The Mexican Ministry of Health provided the U.S.CDC with a list of 221 U.S. patients who underwent surgeries at the implicated clinics, River Side Surgical Center and Clinica K-3, between January and May 13. Additionally, three more patients not initially on the list have since been identified, bringing the total number of potentially exposed individuals to 224.
Health officials are leaving no stone unturned in their mission to reach out to these patients, urging them to seek immediate medical attention. The testing process involves critical procedures such as magnetic resonance imaging (MRI) and lumbar puncture, also known as a spinal tap, to accurately diagnose and treat meningitis. The CDC, in conjunction with over two dozen state and local health departments, is working tirelessly to contact these individuals and guide them through the necessary steps.
The severity of the situation prompted the U.S. CDC to issue a warning to all U.S. residents, urging them to cancel any planned surgeries in Matamoros. The five reported cases of suspected fungal meningitis, which led to the tragic deaths, have served as a stark reminder of the potential dangers associated with seeking medical treatments abroad. While medical tourism offers various incentives such as cost savings, cultural connections, and access to unavailable procedures, it is crucial to recognize the inherent risks involved.
For the latest on
Medical Tourism
, keep on logging to Thailand Medical News.