COVID-19 News: 4.8 Million Infections, 39,000 Deaths Over 27 Days In February 2023! More Than 1000 New SARS-CoV-2 Sublineages! COVID-19 Over???
COVID-19 News
: It is amazing to see so many stupid and ignorant humans in the world today whose brains and thoughts can be so easily manipulated by governments, mainstream media and also social media.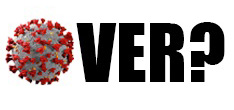 Forget even about the loonies who are in denial and making claims that viruses do not exists with talks that no viruses have been isolated in full….we even have educated individuals who do not even know what the term Long COVID is! (As I found out during an interesting meet-up yesterday involving young AI and IT professionals!).
The American and European governments have very successfully brainwashed masses into thinking that COVID-19 is over and that people have to learn to live with the virus!
Hence, living with the SARS-CoV-2 means 4.8 million new COVID-19 infections and 39,000 COVID-19 deaths around the world between the period 30
th
January 2023 till 26
th
of February 2023!
https://www.who.int/publications/m/item/weekly-epidemiological-update-on-covid-19---1-march-2023
Mind you these are figures from the WHO that typically underreports and also note that testing and reporting of COVID-19 data is no carried by many countries these days.
We can safety assume that the real figures could be as high as between 3 to 4 -fold! We have not even touched excess deaths nor have we touched about Long COVID and the kind of long-term damage that it causes and the fatal outcomes it is currently contributing to!
By May 2023, the United States will close all free COVID-19 testing centers and COVID-19 test will no longer to routine procedures even in hospitals etc.
With more than 1019 different SARS-CoV-2 sub-lineages in circulation around the world and worse, many countries have either reduced genomic testing or completely stopped it, we are not only living in a dangerous period but also navigating the pandemic clueless and in the dark!
https://cov-spectrum.org/collections/71
While many of the new sub-lineages in circulation can to a certain extent be considered as mild as they are not causing much symptoms nor disease severity except those in the vulnerable groups ie the aged, the obese, the immunocompromised, those with existing comorbidities and those with certain host genetic variants….these sub-lineages have evolved to either disrupt or damage the host immune responses, hence are well adapted for viral persistence.
Being in the human host body without much resistance, these viruses can replicate and also cause damage to various cellular pathways, affect host RNA an DNA, cause gene and protease dysregulation and also damage and lead to a variety of health and medical conditions, some fatal.
Already various
COVID-19 News
coverages are indicating a rise in heart failures, sudden death syndrome, strokes, organ failures etc.
https://www.today.com/health/c ovid-heart-attack-young-people-rcna69903
https://www.ahajournals.org/doi/full/10.1161/CIR.0000000000001123
https://www.heart.org/en/news/2023/01/27/researchers-take-a-closer-look-at-what-covid-19-does-to-the-heart
https://khn.org/news/article/watch-covid-increases-risk-of-heart-problems-new-data-underlines/
https://www.openaccessjournals.com/articles/sudden-cardiac-death-in-covid19-patients-15324.html
https://attheu.utah.edu/facultystaff/study-covid-may-increase-risk-of-stroke-in-kids/
Even more worrisome is the fact that that many of the new sub-lineages are so immune evasive, they can cause reinfections in individuals who were previously infected with the virus or were vaccinated and studies are already clearly showing that reinfections, despite being asymptomatic or mildly symptomatic, can still cause lots of long-term health issues, organ damage and even death!
https://attheu.utah.edu/facultystaff/study-covid-may-increase-risk-of-stroke-in-kids/
India is actually currently facing a new onslaught of new SARS-CoV-2 sub-lineages but because there is very little COVID-19 testing being done there these days coupled with the new sub-lineages only causing only slightly serious symptoms but a prolonged infection, many including doctors are assuming it's a common cold!
https://indianexpress.com/article/cities/mumbai/city-sees-rise-in-flu-cases-prolonged-illness-8478367/
https://www.ndtv.com/india-news/flu-cases-with-covid-like-symptoms-rising-in-india-what-we-know-so-far-3834025
https://www.financialexpress.com/healthcare/news-healthcare/this-new-flu-virus-is-plaguing-india-know-all-about-causes-symptoms-and-treatment/2998535/
The post effects of this onslaught in India will be interesting as we can expect to see a rise in deaths later due to heart failures strokes and kidney failures while incidences of new onset of diabetes, arrythmia and diastolic hypertension is also expected to skyrocket.
We are also witnessing similar trends in the United Kingdom, Moldova, Australia, New Zealand, Canada etc.
We are expected to see a more serious situation by September 2023, where certain modeling platforms are showing that there is not only the possibility of new onslaughts driven by more new but lethal SARS-CoV-2 virus sub-lineages, but also by then, SARS-CoV-3 that is expected to make its debut along with other viruses and diseases that are expected to also wreak havoc including the H5N1 Avian Flu virus, Measles, Zika virus, Ebola and others. The later part of 2023 is expected to herald a new scenario never witnessed in the history of mankind so far…simultaneous outbreaks of numerous pandemics caused by a variety of virus pathogens!
For the latest
COVID-19 News
, keep on logging to Thailand Medical News.