Announcement: Free Amoxicillin Stocks For Hospitals And Individuals In The United States Due To Shortages, Courtesy Of Thailand Medical News
Due to the sudden shortage of the antibiotic Amoxicillin as oral tablets, powder suspension and especially in liquid form for intravenous use in the United States, Thailand
Medical News
has arranged for free disbursement of stocks to any hospitals, clinic or individuals needing it in the United States as our way of helping the American healthcare community.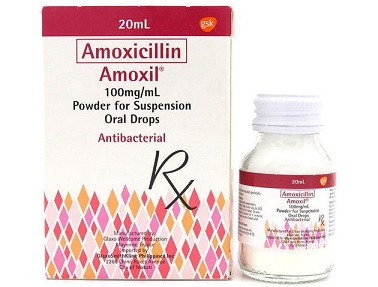 A post-COVID-19 surge in upper respiratory infections may be driving demand for the liquid form of the antibiotic amoxicillin, prompting the U.S. Food and Drug Administration (FDA) to issue an alert about supply shortages.
Health officials in the United States have said that the shortage could be due to the rise in cases of flu and RSV in children.
Amoxicillin is one of the most commonly prescribed antibiotics in primary care settings in the United States.
All amoxicillin stocks procured Thailand
Medical News
are by manufactures and brands that have already been approved by the U.S. FDA in the past. All delivery will be accompanied by proper documents for faster customs clearance.
Hospitals and clinics needing the free stocks are to send an official email to us and also state name and position of requesting personnel, name of hospital, contact details for verification and address. Stocks will be send by normal post for free and is reachable within 7 to 10 days. Entities needing faster delivery will have to pay for delivery charges directly to the courier company ie DHL or any other courier company that they wish to use.
For individuals needing the antibiotic, kindly send a copy a doctors's prescription along with the contact details of the doctor and yourself. All meds will only be sent directly to the doctor's hospital or clinic with a notification sent to you. Those needing faster delivery of the antibiotic will have to pay for express courier services directly to DHL or any other courier company you wish to use.
Kindly send all request to
tmnacct@gmail.com
Amoxicillin is a broad-spectrum antibiotic that is used for a wide variety of bacterial infections, making it a first-line therapy in many cases
The U.S. FDA first reported the shortage of amoxicillin oral solution in late October. The "powder for suspension" form of amoxicillin, intended to be mixed with water, "is a very common antibiotic used in pediatric patients
The American Society of Hospital Pharmacists (ASHP), which maintains a current database on drug shortages, has also confirmed that other versions of amoxicillin also are in short supply. The shortage is no longer isolated to oral suspensions. It now encompasses oral capsules, tablets, and chewable tablets as well… There is limited availability with some manufacturers, but this will likely result in shortages with those manufacturers due to increased demand coupled with the lack of product supplied by other manufacturers according to the ASHP.
Thailand
Medical News
is particularly concerned about the shortage of the antibiotic for pediatric use hence our initiatives to help out.
Various respiratory diseases are increasing exponentially in children in the United States besides COVID-19 and pediatric hospitalizations are also increasing. The shortage of relevant antibiotics is a major concern especially for pediatric use.
Thailand
Medical News
initiative is not supported by any governments or by any private groups and is purely by ourselves with funding provided by ourselves and in some cases through barter arrangements with certain manufacturers in return for free ads or coverage in our various medical and health websites, and and health apps.
Please do not hesitate to contact us for the free antibiotics especially for pediatric use. (This offer is only for the United States and while stocks lasts.)