COVID-19 News: Japanese Pediatricians Warn New SARS-CoV-2 Variants In Circulation Are Causing Increased Disease Severity In Children Including Cardiac Arrest!
COVID-19 News
: Japanese researchers are warning that the current SARS-CoV-2 variants and sub-lineages circulating in the country are causing more disease severity in children with many even going through cardiac arrest!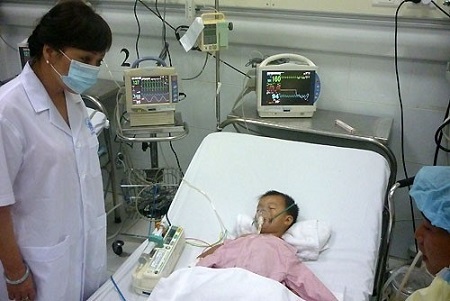 Besides disease severity and cardiac issues, many are also acute encephalopathy.
A large proportion of infected children are ending up in the ICU wards with many more hospitalized.
Researchers from Niigata University School of Medicine Pediatrics reported that in their prefecture alone, 334 severe pediatric infections were reported in the last weeks with 16 (4.8 %) developing cardiac arrest and 56 (16.8 %) having acute encephalopathy.
https://www.jsicm.org/news/upload/221201JSICM_jscts.pdf
https://twitter.com/Niigata_u_ped/status/1599395521717682176
Physicians form other prefectures such as Toyoma, Shimane, Yamagata, Chiba and Akita are also reporting similar observations.
According to
COVID-19 News
coverages, Japan is currently is in the midst of what they term as a new 8
th
wave.
Japan reported 88,752 new COVID-19 cases on Sunday along with 103 COVID-19 Deaths. On Monday, Tokyo alone reported 5,388 new cases of COVID-19!
https://www.japantimes.co.jp/news/2022/12/05/national/japan-coronavirus-tracker-december-5/
The BA.5 variant and its various sub-lineages were predominant in circulation in the 7
th
wave and the start of the 8
th
wave but various new sub-lineages of the XBB variant and BQ.1 variant are gradually starting to increase in circulation.
https://www.niid.go.jp/niid/en/2019-ncov-e.html
However, researchers are not at the moment sure of what specific SARS-CoV-2 variants or sub-lineages are causing an increase in disease severity among children.
Unlike the Western countries where children are being badly affected by Respiratory Syncytial Virus or RSV, Japan had not seen such a rise among children in the country.
Japan has however witnessed a low take up rate for COVID-19 vaccination among children as there seems to be reluctance among parents to get their children vaccinated due to possible adverse effects.
Japanese health authorities and physicians are asking parents to get their kids urgently vaccinated.
Interestingly, Japanese people who are very well known for conformity and discipline are getting influenced by some of the Western rebels and many especially young adults are now disregarding COVID-19 preventive measures and also masking despite the country still being in the midst of a COVID-19 crisis.
Many are also joining to protest against China&a mp;rsquo;s zero-COVID policies despite the fact that it has nothing to do with them.
https://www.npr.org/2022/12/04/1140641522/pooh-china-lockdown-protests
https://www.japantimes.co.jp/news/2022/12/01/national/china-covid-protests-solidarity/
Perhaps when more virulent variants and sub-lineages with enhanced pathogenesis start to emerge and spread in the country, the younger Japanese influenced by the Westerners might start to realize their recklessness and disregard for COVID-19 preventive measures.
For the latest
COVID-19 News
, keep on logging to Thailand Medical News.