First Novel Antibiotic Since 20 Years, Gepotidacin Debuts To Treat Drug Resistance Urinary Tract Infections (UTIs) Amidst Growing Incidences!
Pharma News
: Pharma giant, GSK has developed a new antibiotic called Gepotidacin that could fight tough-to-treat drug resistance urinary tract infections (UTIs).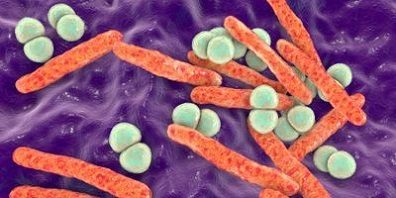 Phase 3 clinical trials proved to not only be successful but demonstrated the efficacy of the drug beyond the researchers' expectations that the trials ended earlier than expected.
https://www.gsk.com/en-gb/media/press-releases/gsk-announces-phase-iii-trials-for-gepotidacin/
Urinary tract infection or UTIs are common infections that happen when bacteria, often from the skin or rectum, enter the urethra, and infect the urinary tract. The infections can affect several parts of the urinary tract, but the most common type is a bladder infection (cystitis). It affects predominantly women but these days infections in men are also increasing.
Uncomplicated urinary tract infection or uUTIs are one of the most common infections in the community.
According to past
Pharma News
coverages, it is reported that the annual incidence of uUTI (or acute cystitis) in women is 12% and about 20% in women over 65. Also, about 30-44% of uUTI episodes are recurrent.
https://www.nejm.org/doi/full/10.1056/nejmcp1104429
https://pubmed.ncbi.nlm.nih.gov/30869014/
https://pubmed.ncbi.nlm.nih.gov/31105774/
The bacteria Escherichia coli (e. coli) is the main pathogen that typically causes uUTI.
However, of late, there is evidence of growing resistance to antibiotics that currently used in existing protocols to treat uUTIs such as Trimethoprim and sulfamethoxazole (Bactrim, Bactrim DS) Fosfomycin (Monurol) and Nitrofurantoin (Macrodantin, Macrobid, Furadantin).
https://pubmed.ncbi.nlm.nih.gov/34143881/
https://www.doherty.edu.au/news-events/news/who-global-priority-pathogens-list-of-antibiotic-resistant-bacteria
https://www.cdc.gov/drugresistance/pdf/threats-report/2019-ar-threats-report-508.pdf
This creates a dangerous situation where physicians are left with fewer treatment options to treat their patients.
Hence, there is a dire need to develop new oral antibiotics that may help treat uUTIs and potentially combat antimicrobial resistance (AMR) in the community.
More worryingly, there has been no new class of oral antibiotics for uUTI developed for over 20 years as many pharmaceutical firms have moved away from research and d evelopment of antibiotics due to lack of monetary benefits and low profitability.
Fortunately, GSK decided to developed this new antibiotic to treat urinary tract as it saw a growing demand for such a drug considering the global rise in UTI incidences and also the growing threat of antimicrobial resistance (AMR).
Gepotidacin appears to be so effective the pharmaceutical company decided to stop testing early on the recommendation of independent monitors and plans to submit data to the U.S. Food and Drug Administration.
The novel antibiotic works by blocking enzymes the bacteria need to start multiplying in the body. UTIs happen to people of all ages, but are common and especially dangerous for frail, elderly people.
Some groups of researchers are also warning that since the emergence of the ongoing COVID-19 pandemic, it has been observed that many people exposed to the SARS-CoV-2 tend to have weakened and dysfunctional immune systems and some are even made immunodeficient, making them more prone to pathogenic infections and also secondary opportunistic infections including UTIs.
GSK reported that the new antibiotic Gepotidacin appears to work at least as well as nitrofurantoin (Macrodantin, Macrobid, Furadantin), which is the current front-line UTI drug especially in complicated and hard to treat UTIs.
GSK's chief scientific officer Dr Tony Wood told media last week, "Stopping research in a growing AMR scenario is not he solution and our debut of a new antibiotic is something I'm absolutely delighted about, both from public health and from a company perspective."
GSK plans to published the findings from its phase three clinical trials into a medical journal in the next few weeks.
It was also reported that Gepotidacin was developed in partnership with the U.S. government, as one of 19 projects aimed at fighting antimicrobial resistance. The Biomedical Advanced Research and Development Authority is funding the work.
Dr Cindy Liu, chief medical officer at the Antibiotic Resistance Action Center at George Washington University, in Washington, D.C. commented, "It's definitely a big deal. Many antibiotics don't make it from the first to the second phase of human trials and others drop out because funding falls short. So this is something that we've been dealing with, at the same time when there are increasing numbers of infections that are harder and harder to treat with the drugs that we do have."
It was also shocking mentioned by Dr Liu that some companies still drop out even after gaining approval if their drugs aren't profitable and the drugs are simply shelved away despite a need from the public health sectors!
Gepotidacin debut announcement by GSK follows news of a separate study that found an experimental antibiotic combo outperformed an established regimen in treating stubborn UTIs.
https://www.jwatch.org/na55400/2022/10/19/cefepime-enmetazobactam-complicated-urinary-tract
In that study, nearly eight in 10 patients treated with cefepime/enmetazobactam had their infection completely clear, compared with about six in 10 who received a standard treatment.
The debut of more antibiotics to treat stubborn UTIs comes at the right time as globally, the threat of antibiotic resistance has claimed more than 1 million lives each year according to the WHO and many of the older antibiotics are becoming redundant.
It should be noted that one of the contributing factors to growing antibiotic resistance is the misuse of antibiotics especially by "lazy" doctors who tend to easily prescribe antibiotics for every little illness without doing proper diligence to see if the condition requires antibiotics and if the immune system can naturally handle the clearance of the pathogen. Furthermore, patients not adhering to proper dosing and schedules also adds to the issue.
For the latest
Pharma News
, keep on logging to Thailand
Medical News
.