Long COVID: Presence Of Anti-Desmoglein 2 Autoantibodies As A Result Of SARS-CoV-2 Infections Could Be Behind Post-Acute Cardiac Seqealae!
Long COVID
: SARS-CoV-2, the virus responsible for COVID-19, has been linked to various unexpected symptoms and complications. Post-acute cardiac issues are known to be associated with this viral infection.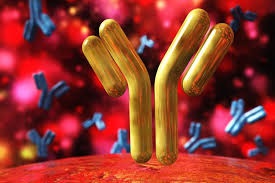 A study team led by scientists from the University of Birmingham-United Kingdom have discovered the presence of autoantibodies against antigens in the skin, muscle, and heart in individuals who had severe COVID-19. These autoantibodies often target desmosomal proteins, which are critical for maintaining the structural integrity of tissues.
The study explored the role of desmoglein (DSG) proteins, specifically DSG2, and their potential contribution to the unexpected pathologies related to COVID-19 infection.
Desmosomes, specialized protein complexes that include desmoglein and desmocollin proteins, play a vital role in maintaining tissue integrity by facilitating cell-to-cell adhesion. These structures are commonly found in tissues that experience significant mechanical stress, such as cardiac muscle tissue, gastrointestinal mucosa, and skin epithelia.
Mutations in the desmoglein 2 gene have been linked to arrhythmogenic right ventricular cardiomyopathy (ARVC), a heart condition that can cause life-threatening heart rhythm problems.
Cardiac complications have been increasingly reported during or as post-acute consequences of SARS-CoV-2 infection. These complications include raised troponin levels, viral cardiomyopathy, and cardiac pathology observed in post-mortem hearts.
The study team hypothesize that COVID-19 may contribute to cardiac pathology through a direct or indirect autoimmune process. To investigate this hypothesis, the presence of antiDSG1, DSG2, and DSG3 antibodies was examined in patients with acute COVID-19 and those who have recovered from the infection.
The study found increased DSG2 protein and a higher frequency of DSG2 autoantibody production in patients with severe COVID-19.
These antibodies were not found in patients with severe influenza infection, healthy control subjects, or patients with common underlying cardiac complications.
The study findings also revealed structural changes in the cardiomyocyte intercalated discs, which are rich in DSG2, in post-mortem heart tissue from COVID-19 patients.
The presence of autoantibodies in patients following viral infections is not uncommon. However, their clinical significance and pathogenic potential remain uncertain. The persistence of autoantibodies against cardiac, skin, and muscle tissues six months post-infection has been observed in previous studies. This persistence raises the possibility of ongoing clinical consequences, but further research is needed to establish causation.
DSG2 autoantibodies have the potential to be pathogenic and have been associated with ARVC and familial dilated cardiomyopathy.
They can disrupt DSG2 protein function, interfering with cell-to-cell adhesion and increasing the susceptibility to arrhythmias.
Cardiac injury following COVID-19 infection has been well documented in the literature, although the mechanisms behind it remain uncertain. Post-mortem studies have found increased neutrophil extracellular trap (NET) formation and mon onuclear cell infiltration.
The study team examined post-mortem heart tissue for DSG2 protein and found it localized to intercalated discs, confirming previous studies. Importantly, these discs were found to be widened only in COVID-19 tissue samples, similar to what is seen in ARVC.
DSG2 is a multifunctional protein that may play roles in various biological processes, such as carcinogenesis, angiogenesis, and early hematopoietic development.
Future studies must examine how DSG2 autoantibodies may interfere with DSG2 protein function and the clinical consequences of this interference. If confirmed in larger studies with clinically-associated data, DSG2 auto antibodies could serve as potential biomarkers for the multiple and diverse long-term sequelae following COVID-19 infection.
In conclusion, the study findings of DSG2 autoantibodies and intercalated disc widening offer a potential autoimmune mechanism for some of the complications found in post-COVID-19 infection. Further research in well-characterized clinical cohorts, with comorbid complications, is required to determine whether the presence of DSG2 antibodies serves as a marker of post-acute COVID-19 syndrome or
Long COVID
. Detailed mechanistic studies are needed to reveal the link between autoimmunity to DSG2 and the long-term sequelae of SARS-CoV-2 infection.
By examining the presence of DSG2 autoantibodies in patients with COVID-19, researchers have opened new avenues for understanding the long-term consequences of the infection. This study highlights the importance of continued research in this area, as it may lead to the development of novel biomarkers for cardiac damage or the identification of therapeutic targets for patients suffering from long COVID or other post-acute sequelae.
The discovery of DSG2 autoantibodies and their potential role in COVID-19 complications underscores the complex nature of the virus and its impact on human health. As the scientific community continues to explore the long-term effects of SARS-CoV-2 infection, it becomes increasingly important to consider the role of autoantibodies and their possible contribution to the diverse symptoms and complications associated with COVID-19. This research serves as a reminder that the fight against COVID-19 is far from over and that continued efforts are needed to better understand the virus and develop effective strategies for diagnosis, treatment, and prevention and more so to understand the various manifestations of Long COVID.
The study findings were published in the peer reviewed journal: Clinical and Experimental Immunology (Oxford Academic)
https://academic.oup.com/cei/advance-article/doi/10.1093/cei/uxad046/7140487?login=false
For more on
Long COVID
, keep on logging to Thailand Medical News.