Omicron Causes New COVID-19 Infections In South Africa To Double In 24 Hours! Variant Also Detected In UAE
Omicron Updates
:
New COVID-19 Infections In South Africa's Increasing Exponentially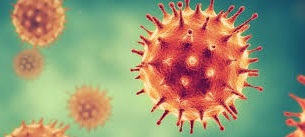 Health officials in South Africa's reported that new cases of COVID-19 nearly doubled in the last 24 hours, signaling a dramatic surge in the country where scientists detected the omicron variant last week.
Alarmingly new confirmed COVID-19 cases rose to 8,561 yesterday from 4,373 a day earlier, according to official statistics.
Doctors and scientists in South Africa said they are bracing for a rapid increase in COVID-19 cases following the discovery of the new omicron variant.
Dr Nicksy Gumede-Moeletsi, regional virologist for the World Health Organization, told media, "There is a possibility that really we're going to be seeing a serious doubling or tripling of the cases as we move along or as the week unfolds. There is a possibility that we are going to see a vast increase in number of cases being identified in South Africa."
He told Thailand
Medical News
, "To date, we are seeing that about 82 percent of all new genomic sequencings are identifying the Omicron variant with the rest being the Delta variant. Its only a matter of days before the Omicron totally displaces the Delta variant."
Initially, South Africa had seen a period of low transmission in early November with a 7-day average of about 200 new cases per day, but in the middle of November new cases began to rapidly increase. The new cases reported Wednesday represent a 16.5% positivity rate of cases tested, up from a 1% rate early in November.
The previous surge in South Africa was driven by the delta variant in June and July and saw daily new cases reach a peak of more than 20,000. With a population of 60 million people, South Africa has recorded more than 2.9 million COVID-19 cases, including nearly 90,000 deaths.
Various labs in South Africa and Botswana are urgently doing genomic sequencing to study omicron cases in order to see if it is significantly more transmissible, causes more serious cases of COVID-19 or if it evades protection from vaccinations, said Dr Gumede-Moeletsi.
To date, preliminary data is showing that the new variant is indeed more transmissible, replicates faster causing higher viral loads and the risk of developing severity and the risk of mortality is almost similar to that of the Delta with the exception that many are typically asymptomatic or mild but can deteriorate very rapidly suddenly after a few days of looking well.
Some experts speculate that this could be that the new variant has effective found ways of dismantling the human host immune response system to give it a perfect environment to replicate fast before causing serious problems to the human host.
Dr Gumede-Moeletsi added, "The current data that we're having is still very limited. So there are so many additional characteristics of this virus that the researchers are busy studying."
She added that researchers also need to find out if current vaccines will still be effective against it.
Currently despite fa lse reporting by Western mainstream media and also by the Biden administration and certain so-called experts, hospitalizations for COVID-19 are rising rapidly in South Africa and causing a stress on the healthcare system. Claims by those controlling the COVID-19 narratives that the new variant only causes mild symptoms and that only the unvaccinated are contracting the new variant are false. In fact, a majority of the new cases in South Africa and even elsewhere are found in the fully vaccinated.
To date, the omicron variant has been detected in five of South Africa's nine provinces and accounted for 74% of the virus genomes sequenced in November, the country's National Institute for Communicable Diseases announced Wednesday.
Interestingly the earliest detection of the variant in South Africa may have been on Nov. 8 in Gauteng province, according to data released by the institute. It said until the end of October, the delta variant accounted for most genomes sequenced in the country, but in November the omicron variant overtook it.
UAE Discovers Omicron Variant
United Arab Emirates announced later that it had also detected its first Omicron case, in an "African woman arriving from an African country via an Arab country", the health ministry said on Twitter.
This brings a total of 22 countries outside of the African continent that has the omicron variant including Austria, Australia, Belgium, Brazil, Canada, Czech Republic, Denmark, France, Germany, Hong Kong, Japan, India, Israel, Italy, Netherlands, Portugal, Spain, Saudi Arabia, Sweden, UAE, United Kingdom and the United States.
In the African continent, a total of 8 countries have Omicron variant including South Africa, Botswana, Nigeria, Namibia, Zambia, Angola, Cameroon and Malawi with another 24 out of the 54 countries in the African continent having suspected cases!
More
Omicron Updates
Coming Soon, Keep On Logging to Thailand Medical News.