Special Promotion Of TMN Prophylactic And Therapeutic Teas For The COVID-19 Era And A New Range For Long COVID
Thailand Medical News is pleased to extend a special promotion for all readers only in the United States, Canada, Australia, New Zealand, Europe (except Sweden), Japan, Middle-East and Singapore from now till the 10
th
of January 2022.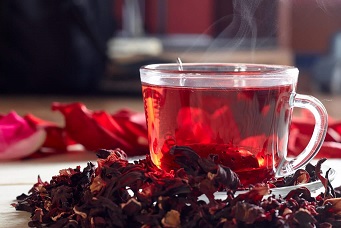 New updated versions (11th formulation) of our
therapeutic teas
that are hypoallergenic and have gone through required safety studies are now available for a special offer of a minimum donation of only US$100 for a packet of 12 tea bags including delivery charges to the above countries.
Note that our teas are not ordinary herbals teas but teas that have prophylactic and therapeutic properties for individuals who wish to stay safe during these trying times.
https://www.thailandmedical.news/news/new-therapeutic-teas-
The teas have been evolving in the last two years based on the emerging data but we will no longer be disclosing any of the herbs of phytochemicals or technology used in the preparations as there has been many so called unethical entities in Thailand, India, America, Malaysia and Europe trying to copy or emulate our formulations. We have improved the formulation greatly with since the last time we published the herbs used. Our new formulations are specially made with the new SARS-CoV-2 variants in mind and the way that they also disrupt the various human host cellular pathways.
Our new formulations are based on a lot of new studies involving herbs and phytochemicals that we have worked with research teams around the world but we are no longer even publishing these findings as again there has been so many unethical individuals trying to work from these studies. In the last 18 months since our teas have been in existence and been used by thousands across the world, we have only received praises and positive results.
When it comes to COVID-19, Long COVID, Herbs and Phytochemicals, we dare say that the knowledge we have is far superior than most researchers as we have been adopting both a constant detailed macro and micro study perspective over the pathogen and the disease. Coupled with that, our knowledge of herbs and phytochemicals are far superior than most.
We do not make any claims about our teas rather we let those intelligent enough to do their own due diligence and see our older published formulation and review the studies that went into each ingredient and taking that into account the fact that we have even further improved it greatly considering even the pathogenesis of the newer variants including Omicron. Also once you have tried our teas, you will understand the merits of our teas.
We do not bother about criticisms or negative comments nor are we interested in selling to the masses as we are more concerned with just helping a small group of like minded people and as far as the rest are concerned, time is showing how they and their loved ones will suffer in this current pandemic and the coming years especially with Long COVID.
To date, they are no effective therapeutic products for Long COVID except for our teas.
For those interested to order the teas, make a donation via or donation platform
https://www.thailandmedical.news/p/ sponsorship
and then send us an email to
therapeuticteas19@gmail.com
with your name, address, telephone contact (required by postal agencies) and also the type of tea who want ie prophylactic and therapeutic or the Long COVID version.
Note that the promotion exists while stocks are available.