Australia Facing A Shortage Of Pediatric Flu And Cold Medications Amid Rising Respiratory Infections Among Children
Med News
: As winter grips Australia and cold and flu cases continue to surge, parents across the nation are facing a new challenge - a shortage of essential medicines for their children. This alarming scarcity is attributed to a combination of global supply disruptions and heightened demand due to the ongoing COVID-19 pandemic, creating a perfect storm that has left many families struggling to find the medications their children need.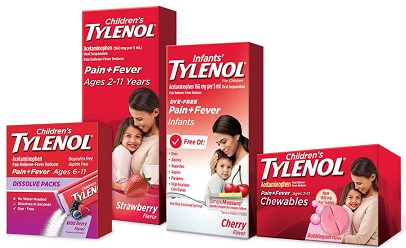 Social media platforms in the country are abuzz about shortages of basics like Tylenol for children pediatric cough syrups and even antibiotics not only in pharmacies and drug stores but even in hospitals.
In recent weeks, children's medicines have emerged as a significant hotspot in the larger landscape of ongoing medicine shortages. Health experts and practitioners are pointing to a confluence of factors that have led to this unfortunate situation.
Since the onset of the COVID-19 pandemic, global supply chains have been severely disrupted, affecting the availability of various goods, including pharmaceuticals. While shortages have been observed across multiple categories, children's medicines have been particularly impacted in recent times.
A reported pressing issue is the acute shortage of children's antibiotics and painkillers. The supply of these essential medications has dwindled to the point where some pharmacies have had to ration their stock. For example, the prominent pharmacy chain Chemist Warehouse has implemented a strict limit of one box of children's Panadol per customer. Even with the rationing, some of its outlets have already run out of stocks for days now.
Dr Bruce Willett, the vice-president of the Royal Australian College of General Practitioners, likens this situation to a guerrilla campaign, with shortages appearing suddenly and impacting specific sectors like children's medicine.
According to local
Med News
Reports, the scarcity of oral liquid forms of antibiotics, crucial for treating various childhood illnesses, has become a particularly acute problem. Pharmacies have been grappling with empty shelves, leaving parents distraught as they struggle to find antibiotics, Panadol, Nurofen drops, and chewables for their sick children. This shortage has persisted for weeks, leaving both parents and healthcare professionals frustrated.
A pharmacist at Chemist Warehouse Rocklea in Brisbane, explains that the increased demand during the winter months has contributed to the unpredictability of the situation. The shortages, though intermittent, have been ongoing for several months. Customers are resorting to placing orders as soon as the medicines become available, illustrating the extent of their desperation.
In some cases, the news of shortages of pediatric cold and flu medications have driven some parents to stockpile drugs which in return is exacerbating the situation.
The Therapeutic Goods Administration (TGA), Australia's medicine regulatory agency, acknowledges the increased demand for non-prescription children's painkillers like ibuprofen and paracetamol. While the TGA states that national supplies of these medications remain a dequate in the coming months, it also highlights the ongoing shortage of liquid antibiotics commonly prescribed for children. The supply of these crucial medicines is expected to remain constrained until early 2024, exacerbating the challenges faced by parents and healthcare providers.
To address this situation, the TGA introduced a serious scarcity substitution instrument on August 1st. This measure enables pharmacists to provide alternative antibiotics for children, a solution designed to alleviate the pressure caused by the shortage of specific antibiotics. However, this solution is not without its drawbacks. While alternatives are available, they often involve the substitution of first-line antibiotics with second-line options. This can complicate treatment plans and inconvenience patients, pharmacists, and doctors alike.
One of the primary concerns arising from the shortage of children's antibiotics is the potential impact on antimicrobial resistance. Dr Peter Collignon, an expert in antibiotic resistance from the Australian National University's medical school, underscores the importance of narrow-spectrum antibiotics as a first-line choice. Narrow-spectrum antibiotics are preferred over broad-spectrum options due to their effectiveness and their role in reducing antimicrobial resistance. Broad-spectrum antibiotics, often used when first-line options are unavailable, can contribute to antibiotic resistance, rendering treatments less effective and posing a risk to patients.
The Australian government has taken steps to address the global supply issues by mandating that drug companies maintain stockpiles of essential medications. However, these requirements only came into effect recently, and it will take time for stockpiles to build up. Dr Willett advocates for the resurgence of local manufacturing of medications to mitigate the nation's dependence on international manufacturers.
As Australia navigates the challenges posed by global supply disruptions, it is clear that immediate solutions are needed to ensure that children receive the medications they require. While the introduction of substitution instruments is a step in the right direction, ongoing efforts are necessary to address the root causes of these shortages. With the winter flu season hitting children particularly hard, the government, healthcare professionals, and pharmaceutical companies must collaborate to establish a resilient and reliable supply chain for children's medicines. Only through proactive measures and strategic planning can Australia safeguard the health and well-being of its youngest population during times of crisis.
Thailand
Medical News
would also like to warn readers that similar shortages of not only pediatric and flu medications but also similar medications for adults are expected to hit many countries in in Europe, South America and also countries like the United States and Canada in the coming Autumn and Winter months as there is an expected rise in various respiratory infections for the coming season due to a variety of factors including COVID-19 induced immune dysregulation issues in many and the rise of new strains of various respiratory pathogens. It is best to stockpile relevant medications now.
For the latest
Med News
, keep on logging to Thailand Medical News.