UK On Course To Witness Catastrophic Events As New Delta Subvariants Cause Surges And Omicron Variant Spreads Rapidly!
UK COVID-19 News
: The world focus will be on the United Kingdom the next few weeks as escalating spread of the Omicron variant via community transmissions and new Delta subvariants causing new surges will meet, either ending in a couple of interesting and maybe catastrophic scenarios ie rise of co-infections and maybe recombinant variants. A more hoped scenario is that the Delta subvariants might get displaced by the Omicron but even then considering that the Omicron is still evolving and mutating rapidly contrary to what has been told to us by so called 'experts' and the fact that current vaccines do not offer full protection, things still do look grim.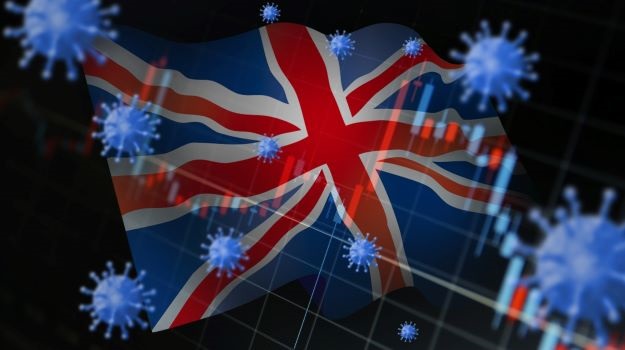 What the public has not been told is that the current SARS-CoV-2 lineages circulating in the UK are not just the Delta variant per se but rather there are more than 17 different variants in circulation at the moment in the United Kingdom with 11 Delta subvariants being the more predominant ones including the AY.4.2 subvariant which is more transmissible and immune evasive.(The Delta 4.2 surge began in early November in UK.) We even have two different Alpha subvariants still in circulation in the United Kingdom. The UK health security agency is not publishing the full breakdown of these various variants including the various Delta subvariants and other VOIs besides the AY.4.2 but rather only focus on the main VOCs.
In the last 24 hours, another 448 new Omicron cases were detected in the United Kingdom bring the toll to 1265 cases. However British health authorities believe that the true figure could be as high as 27,000 cases by now and the UK Health Security Agency said the country could have more than one million cases of Omicron by the end of the month if current trends continue unchanged.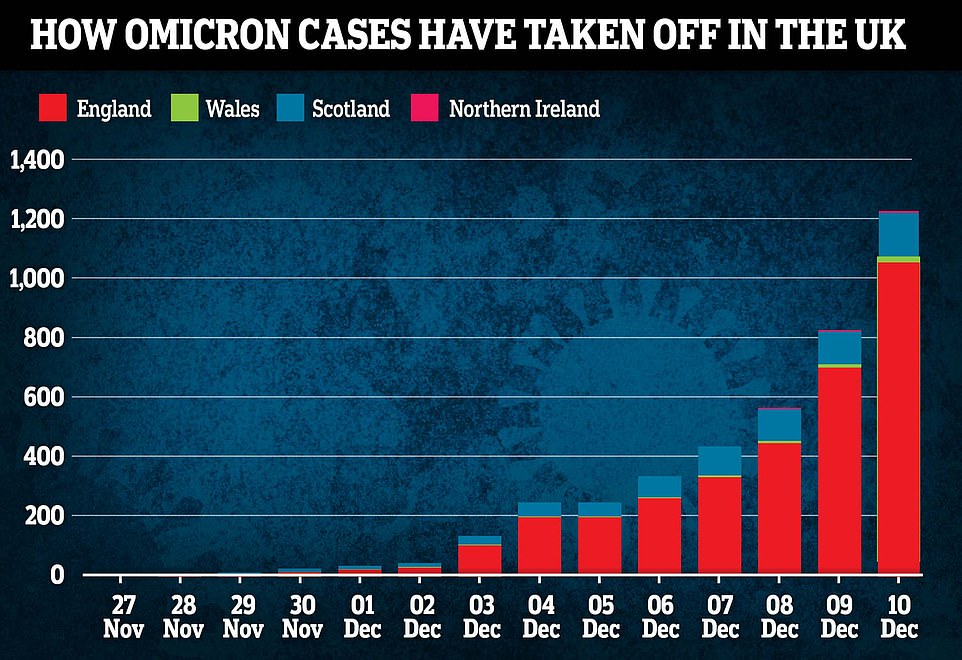 The United Kingdom also saw a total of 58,194 new COVID-19 infections and 120 COVID-19 deaths in the last 24 hours according to

UK COVID-19 News

.
The UK health security agency is making predictions that by the 18th or 19th of December, hospitals across the country will be overwhelmed and thereafter the public healthcare system might totally collapse if important issues are not urgently addressed.
Alarmingly new data about the Omicron variant has also emerged in the last few hours but is being kept as classified by the UK authorities who called for an urgent meeting.
The UK minister for intergovernmental relations, Michael Gove commented in the last few hours, "COVID restrictions across the UK will be kept under review after the government was presented with some very challenging new information about Omicron."
Mr Gove was speaking after leading a COBRA emergency meeting with the first ministers and deputy first ministers of Scotland, Wales and Northern Ireland to discuss COVID-19 data and coordination on the response.
Mr Gove said, "We know that we have th e highest number of COVID infections across the United Kingdom recorded today, since 9 January. We know that the Omicron variant is doubling every two to three days in England, and possibly even faster in Scotland. We knew that 30% of reported cases in London are the Omicron variant. And of course, we only identified the Omicron variant in this country a fortnight ago. So, we absolutely do need to keep everything under review."
He said the government's approach is "proportionate" and he recognizes the "importance of balancing people's ability to get on with their lives with a need to protect against this virus".
But he added, "Action is absolutely required, and as new data comes in, we will consider what action we do require to take in the face of that data."
There are speculations that the plan B and even new plan C will not be sufficient to prevent a catastrophic scenario from occurring and that the government will be forced to go into a total lockdown scenario again in a couple of weeks.
Scotland's first minister Nicola Sturgeon has predicted that a new wave of the pandemic is about to begin as she tightened COVID restrictions and urged people to cancel Christmas work parties. From Saturday, all household contacts of any COVID cases should isolate for 10 days, regardless of vaccination status and even if they initially get a negative PCR test. Non-household contacts can leave isolation if they receive a negative PCR test and are double jabbed.
Contrary to data about vaccine efficacy and about booster shots from Pfizer, Moderna, AstraZeneca etc which cannot be totally trusted as they have their own agendas to promote their vaccines and generate revenue, a new study by Chinese researchers are alarmingly showing that the Omicron or B.1.1.529 variant escapes the majority of SARS-CoV-2 neutralizing antibodies of diverse epitopes hence implying that not only are most vaccine antibodies useless but the same goes for the various monoclonal and polyclonal therapeutics being promoted by the Western world.
https://www.biorxiv.org/content/10.1101/2021.12.07.470392v1
The coming weeks will certainly be fun times in the United Kingdom that is filled with many so called 'experts' and also some of the 'bastards' that are controlling the COVID-19 narratives along with their counterparts in the United States. The common people in these two countries should take extra precautions to care for themselves and their loved ones as a lot of critical data is not being publicly released.
Please help to sustain this site and also all our research and community initiatives by making a donation. Your help means a lot and helps saves lives directly and indirectly and we desperately also need financial help now.
https://www.thailandmedical.news/p/sponsorship
For the latest
UK COVID-19 News
, keep on logging to Thailand Medical News.