BREAKING! U.S. FDA Sounds Alarm On Recall Of Philips' Respiratory Medical Devices Spanning From CPAP, BiPAP And Mechanical Ventilator Devices!
Medical Devices
: Dutch medical devices maker, Philips, 'silently' started a recall process involving respiratory devices spanning from CPAP, BiPAP and mechanical ventilator devices on June 2021 but this recall was made publicly official on March 2023 and the company has so far recalled 73,000 devices in the United States alone with many more still in the process of being recalled. It is not known if Philips's products distributed in other countries are also at stake or if the company is trying to conceal the extent of the damage.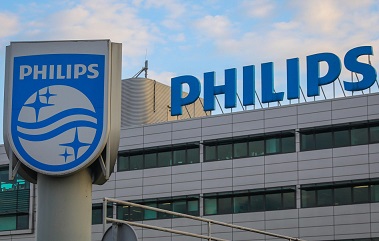 Among the mechanical ventilators being recalled are the models Trilogy Evo, Evo O2 and EV300, among others. These devices help people with respiratory conditions to keep breathing at a regular rhythm.
Many of these mechanical ventilators were distributed between March 26, 2019 and March 22, 2023 and thousands were purchased during the early months of the COVID-19 pandemic and were used in many hospitals around the world.
Ironically, the U.S. FDA has now classified the recall of Philips' respiratory machines as its most serious type, as their use could cause serious injuries or even death!
It is now emerging that the medical device company had received hundred of reports and complaints about its respiratory devices but its being speculated that maybe it had failed to addressed them in a timely manner and the recall was only initiated after two official reports of injuries and one death was attributed to the company's respiratory devices.
It was reported that contaminants such as dust and dirt from the environment in the air path of some devices were found that could cause respiratory issues and injuries in those using them, with the possibility of even fatal outcomes!
Investigations are currently underway as there are some speculations and unverified
Medical Devices

reports
that many deaths and injuries could have been caused especially during the COVID-19 crisis as a result of these various respiratory devices!
According to the U.S. FDA, the agency itself had received forty-three complaints from various medical institutions and consumers about these respiratory devices from Philips and that the agency was recently notified that Philips itself had received over 542 reports about its devices.
Philips said that it was still in the process of contacting medical intuitions and patients to coordinate device replacement and return.
An initial statement by the U.S. FDA said that "Philips Respironics (Philips) voluntarily recalled certain ventilators, bi-level positive airway pressure (also known as Bilevel PAP, BiPAP, or BPAP) machines, and continuous positive airway pressure (CPAP) machines in June 2021 due to potential health risks. The polyester-based polyurethane (PE-PUR) foam used in these medical devices to lessen sound and vibration can break down. If the foam breaks down, black pieces of foam, or certain chemicals that are not visible, could be breathed in or swallowed by the person using the device."
Health experts said that the actual effects could be much w orse as there could also be biological pathogens involved as the foam used in these devices could become breeding grounds for various pathogens!
It is also becoming apparent that there could be cover-ups by both the U.S. FDA and also the medical devices manufacturer in this matter.
Various legal firms are now also involved in the issue and detailed investigations are being carried out by various groups.
Thailand Medical News will be providing more updates on this developing story.
For the latest on
Medical Devices
, keep on logging to Thailand Medical News.
References:
https://aasm.org/clinical-resources/guidance-philips-recall-pap-devices/
https://www.reuters.com/business/healthcare-pharmaceuticals/us-fda-identifies-recall-philips-respiratory-devices-most-serious-2023-08-14/
https://www.fda.gov/medical-devices/safety-communications/faqs-philips-respironics-ventilator-bipap-machine-and-cpap-machine-recalls