Deadly Diarrheal Disease Alert - Superbug Shigella Strain Emerges And Spreads In France, Threatening Public Health
Health News
: A terrifying new superbug has emerged in France, sending shockwaves throughout the global scientific community.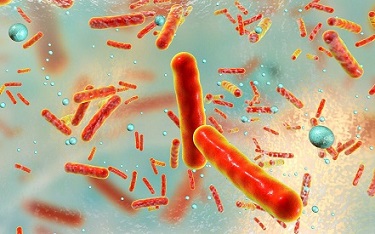 Researchers at the Institut Pasteur's French National Reference Center for Escherichia coli, Shigella, and Salmonella have been monitoring the alarming spread of this deadly strain, the extensively drug-resistant (XDR) Shigella sonnei, a strain responsible for causing highly contagious diarrheal disease and is resistant to nearly all antibiotics used to treat the illness.
Shigellosis is a highly infectious diarrheal disease spread via fecal-oral transmission, affecting both industrialized and industrializing countries. While most Shigella sonnei infections result in short-term diarrhea, antibiotic treatment is crucial for moderate to severe cases or to prevent transmission in epidemic situations. However, the rise of antibiotic-resistant Shigella bacteria significantly limits available treatment options.
Based on an analysis of over 7,000 Shigella sonnei isolates collected between 2005 and 2021, scientists at the Institut Pasteur have detected a significant increase in antibiotic resistance. In 2015, the first XDR isolates were identified, and by 2021, 22.3% of all isolates were classified as XDR, resistant to virtually all antibiotics recommended for treating shigellosis. The rapid emergence of this superbug is a cause for grave concern and calls for immediate public health action.
Genomic sequencing of these XDR strains reveals a single evolutionary lineage that developed resistance to a key antibiotic (ciprofloxacin) around 2007 in South Asia. The strains subsequently acquired resistance to other first-line antibiotics (particularly third-generation cephalosporins and azithromycin) as they spread to different regions worldwide, including France.
According to updated studies and latest
Health News
coverages, for severe cases, the only remaining effective antibiotics are carbapenems or colistin, which must be administered intravenously, making treatment more aggressive and requiring complex monitoring in a hospital setting.
The XDR strains have been observed in France in various contexts, such as travelers returning from South or Southeast Asia, an outbreak at a school in 2017, and among men who have sex with men (MSM). This latter group was infected by an epidemic clone that has been spreading throughout Europe since 2020, and has also been found in North America and Australia, accounting for 97% of XDR strains in France in 2021.
The frequent use of antibiotics in South and Southeast Asia, combined with repeated treatment for sexually transmitted infections (STIs) in certain high-risk individuals, increases the likelihood of XDR Shigella strains' selection. Further research is urgently needed to understand the various clinical forms of infection and determine whether asymptomatic forms might spread the bacteria more widely. Therapeutic trials are crucial to identify effective oral antibiotics for treating these XDR strains.
This groundbreaking study highlights the critical importance of an effective national laboratory-based surveillance of Shigella infections, including antimicrobial susceptibility data. Genomic surveillance, based on a n ew genotyping scheme with a common nomenclature, will enable the global detection and tracking of these XDR Shigella strains of concern. As the world grapples with the relentless rise of antibiotic-resistant superbugs, public health officials must take swift and decisive action to tackle the spread of this deadly strain and protect the health of millions worldwide.
The study findings were published in the peer reviewed journal: Nature Communications.
https://www.nature.com/articles/s41467-023-36222-8
For the latest
Health News
, keep on logging to Thailand Medical News.