BREAKING NEWS! WHO Convenes Emergency Meeting After Marburg Virus Outbreak Confirmed In Equatorial Guinea With 9 Dead And Many Infected!
Marburg Virus
: The WHO has convened an emergency meeting for today (14th February 2023) after it was declared in the last 24 hours by health authorities in Equatorial Guinea that a
Marburg virus
outbreak has been declared in the small country in the West Coast of Centra Africa.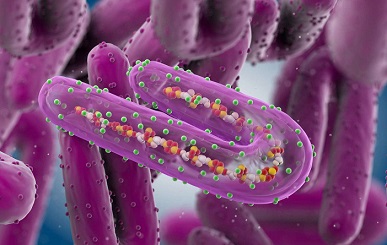 As of the last hour, 9 people have died from the disease, 27 are in ICU due to hemorrhagic fever with another 274 individuals under quarantine and being tested.
The outbreak was believed to have started late last week when many in the Kie-Ntem province started developing an unknown hemorrhagic fever. The affected area was located in a rural eastern region of dense forest near the borders of Gabon and Cameroon.
The
Marburg Virus
was confirmed as the pathogenic causative agent after results of testing from the Institut Pasteur reference laboratory in Senegal identified it in the last 36 hours.
The Equatorial Guinean health authorities had earlier sent samples to the laboratory with support from World Health Organization (WHO) to determine the cause of the disease after an alert by a district health official on 7 February.
Due to lack of proper diagnostics in Equatorial Guinea along with inadequate medical care and also lack of education among the masses, WHO officials are worried that the spread of the disease could be more rampant that believed.
For those that are not aware,
Marburg virus
disease is a highly virulent disease that causes hemorrhagic fever, with a fatality ratio of up to 88%!
The
Marburg virus
is a hemorrhagic fever virus of the Filoviridae family of viruses and a member of the species Marburg marburgvirus, genus
Marburgvirus
. The reservoir host of
Marburg virus
is the African fruit bat,
Rousettus aegyptiacus
. Fruit bats infected with
Marburg virus
do not show obvious signs of illness. It is highly contagious among humans and primates.
Once an individual is infected with the virus, the
Marburg virus
can spread through human-to-human transmission via direct contact (through broken skin or mucous membranes) with the blood, secretions, organs or other bodily fluids of infected people, and with surfaces and materials (e.g. bedding, clothing) contaminated with these fluids.
The incubation period lasts from five to 10 days (range 3–21 days), and is most likely related to the infectious dose and the route of infection. Transmission does not occur during the incubation period.
Typical early symptoms include fever, fatigue and blood-stained vomit and diarrhea.
The clinical course can be divided into three phases: the first generalized phase (days 1–4), early organ phase (days 5–13), followed by either a late organ or a convalescence phase (days 13+).
In this stage, supportive care can maintain the patient until the virus is eradicated spontaneously.
Some survivors rarely show the most severe sy mptoms of the disease and may never reach the late organ phase.
The onset of
Marburg Virus
disease (MVD) is abrupt, with non-specific, flu-like symptoms such as a high fever (usually 39–40°C), severe headache, chills, myalgia, prostration, and malaise.
In 50–75% of patients, rapid debilitation, marked by gastrointestinal symptoms such as anorexia, abdominal discomfort, severe nausea, vomiting, and diarrhea, occurs within 2–5 days. The intensity of the disease increases on days 5–7, with a maculopapular rash and symptoms of hemorrhagic fever, such as petechiae, mucosal and gastrointestinal bleeding, and bleeding from venipuncture sites.
Neurological symptoms (disorientation, agitation, seizures, and coma) can occur in later stages of the disease. Joint pain, uveitis, orchitis, recurrent hepatitis, pericarditis and mental dysfunction have been documented as complications during convalescence, which can be slow.
Disseminated intravascular coagulation, lymphopenia and thrombocytopenia typically appear within a week after the disease onset. Patients either recover with supportive therapy or die from dehydration, internal bleeding and multiorgan failure 8–16 days after symptom onset.
Early supportive care improves survival.
Marburg virus
disease
survivors have experienced various sequelae, including exhaustion, myalgia, hyperhidrosis, skin desquamation, and hair loss.
There is no specific treatment for
Marburg virus
disease. Supportive hospital therapy should be utilized, which includes balancing the patient's fluids and electrolytes, maintaining oxygen status and blood pressure, replacing lost blood and clotting factors, and treatment for any complicating infections.
Interestingly enough, the outbreak comes just days after the U.S. NIH reported that they have developed a
Marburg virus
vaccine that is supposedly effective in preventing the disease!
https://www.nih.gov/news-events/news-releases/marburg-vaccine-shows-promising-results-first-human-study
Further investigations revealed that the vaccine was developed in conjunction with the U.S Army's DARPA and the Gates foundation via third party organizations!
Equatorial Guinea's Health Minister Mitoha Ondo'o Ayekaba said a "health alert" had been declared in the Kie-Ntem province and the neighboring district of Mongomo, with a "lockdown plan implemented" after consulting with the WHO and the United Nations.
At present, further investigations are ongoing.
Advance medical and epidemiology teams have been deployed in the affected districts to trace contacts, isolate and provide medical care to people showing symptoms of the disease.
Strategies and efforts are also underway to rapidly mount emergency response, with WHO deploying health emergency experts in epidemiology, case management, infection prevention, laboratory and risk communication to support the national response efforts and secure community collaboration in the outbreak control.
The WHO is also facilitating the shipment of laboratory glove tents for sample testing as well as one viral hemorrhagic fever kit that includes personal protective equipment that can be used by 500 health workers.
Dr Matshidiso Moeti, WHO Regional Director for Africa told media, "
Marburg virus
is highly infectious. Thanks to the rapid and decisive action by the Equatorial Guinean authorities in confirming the disease, emergency response can get to full steam quickly so that we save lives and halt the virus as soon as possible."
Neighboring African countries have also been put on high alert. Concerns now are that some typical cheap sex tourists from the United Kingdom might bring back the
Marburg Virus
to the United Kingdom which could trigger the spread of the virus across Europe as in the case of what happened with the recent monkeypox (Mpox) outbreak in Europe.
In the current ongoing COVID-19 pandemic, where more than two thirds of the global population have already been exposed to the SARS-CoV-2 virus and as a result, many are suffering form immune dysfunctions or COVID-19 induced immunodeficiency, exposure to the
Marburg virus
will be a catastrophic disaster to such populations!
For the latest updates on the
Marburg Virus
Outbreak, keep on logging to Thailand Medical News.