BREAKING! India and Malaysia Bolster Trade by Settling in Rupees, Challenging US Dollar Dominance. More Countries Ditching US Dollar.
Financial News
: India and Malaysia have taken a significant step towards strengthening their trade relations by enabling transactions to be settled in Indian Rupees (INR), according to the India Ministry of External Affairs (MEA). This move, initiated by the Reserve Bank of India (RBI), aims to facilitate the growth of global trade and support the global trading community's interest in INR. As a result, it has the potential to undermine the hegemony of the US dollar in international trade.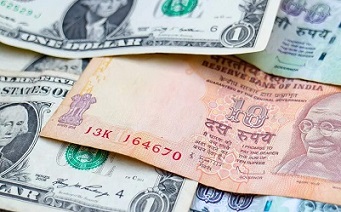 The India International Bank of Malaysia (IIBM) operationalized this mechanism by opening a Special Rupee Vostro Account through its Corresponding Bank in India, Union Bank of India. This new account allows Indian and Malaysian traders to invoice their trade in INR, achieving better pricing for goods and services and saving on currency conversion spreads.
This development follows the launch of India's updated Foreign Trade Policy (FTP) 2023, which aims to raise the country's exports to $2 trillion by 2030 and make the rupee a global currency. Commerce Secretary Sunil Barthwal expressed India's readiness to trade in rupees with countries facing currency failure or dollar shortages, emphasizing the government's focus on strengthening the rupee's position.
The RBI has also authorized 18 countries, including Russia, Germany, Singapore, Sri Lanka, and Tanzania, to open Vostro accounts. With $17 billion in trade between India and Malaysia in 2021, this move is expected to have a significant impact on trade relations and potentially strengthen the rupee.
IIBM, a joint venture between three of India's largest government-owned financial institutions, is now offering the facility to settle India-Malaysia bilateral trade in INR. The bank's statement highlights that this mechanism aligns with Malaysia's foreign exchange policies, which allow Malaysian banks to undertake the settlement of international trade in goods or services in any foreign currency, subject to the rules and regulations of Bank Negara Malaysia.
This groundbreaking move by India and Malaysia showcases their commitment to fostering strong trade relations and promoting the Indian rupee as a formidable global currency, ultimately challenging the long-standing dominance of the US dollar in international trade.
In response to this development, experts and many
Financial News
outlets predict that the decision to settle trade in Indian Rupees may encourage other countries in the region to explore similar arrangements, potentially leading to a shift in the balance of global currencies. This could also pave the way for stronger regional trade and economic cooperation in Asia.
Furthermore, by making the Indian Rupee more attractive for international transactions, this move could boost foreign investment in both India and Malaysia. As a result, it may lead to an increase in the inflow of foreign capital, stimulate economic growth, and improve infrastructure in these countries.
The new mechanism could also have implications for small and medium-sized enterprises (SMEs) in both countries, as it provides them with more accessible and cost-effective means of conducting cross-border trade. Th is, in turn, could lead to increased competitiveness and further expansion of their markets.
As the global economy continues to evolve, countries like India and Malaysia are seeking ways to reduce their dependence on the US dollar, which has long been the dominant currency for international trade. This groundbreaking move to settle trade in Indian Rupees is an important step in that direction and a clear indication of the shifting landscape in the world of global finance.
While the US dollar will undoubtedly continue to play a significant role in international trade, the rise of alternative currencies such as the Indian Rupee and the increasing adoption of digital currencies may gradually erode its dominance. This development in India-Malaysia trade relations serves as a reminder that countries are increasingly exploring innovative solutions to address their economic and financial challenges, and that the global financial landscape is in a state of constant evolution.
Many Other Countries Ditching US Dollar
Only a few days ago, China and Brazil also announced they have mutually agreed to bypass the US dollar when paying for trade goods. Brazil has just cut a deal with China to ditch the US dollar when paying each other for trade goods. It's the latest victory in Beijing's long-term drive to stomp on the greenback and establish the yuan as the dominant international currency.
The deal, announced last Thursday, has revived concerns about the US dollar's future.
https://www.news.com.au/finance/markets/world-markets/brazil-china-ditch-us-dollar-for-trade-payments-favour-yuan/news-story/682a517c37ba14f306e65ad0e83f6307
Saudi Arabia, Argentina and many other countries are expected to follow suit in coming weeks.
https://www.cnbc.com/2022/03/22/countries-may-want-to-diversify-away-from-the-us-dollar-think-tank.html
https://www.tehrantimes.com/news/481241/More-nations-plan-to-ditch-U-S-dollar
https://tass.com/economy/1596505
https://eurasiantimes.com/india-russia-and-china-lead-in-ditching-the-us-dollar-as-a-global-currency/
For the latest
Financial News
, keep on logging to Thailand Medical News.