Are All SARS-CoV-2 Genomic Data Being Manipulated And Controlled? U.S. CDC And South Korea Finally Admit B.1.619 And B.1.620 Variants Predominant In South Korea
The public should be aware that there is a very high possibility that all genomic data and emergence of new variants and their predominance is likely being controlled by those controlling the COVID-19 narratives primarily being the big pharma companies, the vaccine manufacturers, the Biden administration and certain tech billionaires.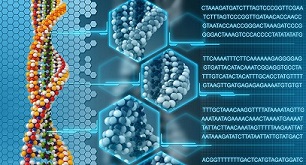 All public open access platforms that are sharing genomic data with regards to the SARS-CoV-2 coronavirus can no longer be trusted because it has come to our attention that some of them are also receiving funding from certain groups controlling the COVID-19 narratives and these have not been declared publicly coupled with the fact that we are finding reporting anomalies on many of these platforms.
It seems that there is a deliberate attempt to suppress public access to genomic and variant data and data is only released when those controlling the COVID-19 narratives feel it is ok for them to do so as long as it does not disturb their own agendas.
As an example, in October 2021, Thailand
Medical News
published a review article about the discovery of the B.1.620 SARS-CoV-2 variant by researchers from Lithunia.
https://www.thailandmedical.news/news/great-news-new-immune-evasive-sars-cov-2-b-1-620-lineage-originating-from-central-africa-now-silently-spreading-globally,-just-in-time-for-halloween
Despite the fact that the new variant showed mutations: HV69/70Δ, LLA241/243Δ, S477N, E484K, and P681H, indicating it was immune evasive and it was fast spreading in clusters in various geo-locations, the WHO, US CDC, ECDC played down about the emergence of the variant and strangely a lot of data about the variant , its mutations and predominance in genomic sequencings was not found on many open access sites or if it was found, it was shown to have not much significance.
Fast forward in January 2022, the U.S.CDC along with the Korea Disease Control and Prevention Agency (KCDC), Cheongju, South Korea along with the U.S. CDC publishes a preprint study reporting that new SARS-CoV-2 B.1.619 And B.1.620 variants that most probably originated from Cameroon and Kenya are now predominant in South Korea!
https://wwwnc.cdc.gov/eid/article/28/2/21-1653_article
According to the published preprint, A and B.41 lineages were most commonly found at the beginning of the pandemic in South Korea, while the B.1.497 lineage became prevalent in March 2020. In June 2021, the prevalence of the Alpha variant increased to 22%, whereas the B.1.619 and B.1.620 variants reached 11.5%, and the B.1.497 lineage decreased from 94.3% to 0.9%.
The new preprint claimed that the researchers found that the B.1.619 and B.1.620 lineages show several distinctive spike protein mutations but share the E484K mutation. These specific mutations in the spike protein have been found to significantly influence SARS-CoV-2 pathogenesis.
Besides the E484K mutation, the B.1.619 lineage has N440K mutations, which might make the lineage resistant to monoclonal antibodies and enhance its binding affinity t o the ACE2 receptor. The B.1.620 lineage has S447N substitutions, which help evade antibody-mediated immunity while also improving RBD affinity for ACE2.
The authors claim that the B.1.619 and B.1.620 lineages do not inhibit the neutralizing activity in vaccinated or convalescent individuals.
However, ground level physicians in hospitals in South Korea are claiming a different scenario that contradicts the authors' conclusions about vaccine and convalescent plasma evasiveness about these new variants!
On the Omicron variant, Thailand Medical News has been reporting that many new sub-lineages of the Omicron has emerged and are there are clusters of such new sub-lineages in dominance in circulation in specific geo-locations even in Europe, the United States and Asia and some displaying unique clinical manifestations and pathogenesis but to date again, the WHO, U.S. CDC, ECDC and various online genomic platforms are not reporting on these despite some of the sequencings online clearly indicating these occurrences.
https://www.thailandmedical.news/news/warning-omicron-is-still-evolving-the-world-will-pay-dearly-for-assuming-it-is-mild-
https://www.thailandmedical.news/news/breaking-the-omicron-sub-lineage-temporarily-called-england-milk-2d24ac9-2021-that-is-spreading-in-uk-is-vastly-different-from-the-south-african-omicr
Thailand Medical News reported on the study findings about the emergence of the B.1.640.2 or IHU variant in Southern France on December 30
th
.
https://www.thailandmedical.news/news/breaking-southern-france-reports-spread-of-new-sars-cov-2-variant-b-1-640-2-with-46-mutations-and-37-deletions-originating-from-cameroon
https://www.thailandmedical.news/news/breaking-updates-on-new-b-1-640-2-variant-spreading-in-southern-france-number-of-cases-growing-and-variant-now-detected-in-united-kingdom-as-well
We also provided updates on the infection rates that we supplied by the French health authorities via their site as pdf downloads…. goggle:
Mise à jour de l'analyse de risque sur les variants émergents du SARS-CoV-2 du 01/12/2021 réalisée conjointementpar Santé publique France et le CNR des virus des infections respiratoires
(also check all archives of their reports on infection rates)
However only after the new year holidays break, numerous Western mainstream media picked up the story and as a result of a lot of coverage, the WHO, ECDC and French Health agency came forth and claimed that the variant was of no threat and worse some media reported the only 12 individuals were infected with the new variant in Southern France when in reality, the numbers were far more and are still increasing according to doctors and researchers on the ground! (Note most cases are severe and require hospitalizations and many among those were among those fully vaccinated!)
Something is definitely not right here!
Another strange anomaly that we are seeing is the reporting about the Delta-sub-variants, to date there are more than 400 plus new delta subvariants that genomic sequencings have identified and many are still being classified and studied but there is literally no mention about these in any newer studies or news or even on some of these online SARS-CoV-2 genomic platforms . Some of these newer Delta-subvariants are still playing a key role in infections in certain geo-locations coupled with the fact that gain they are exhibiting different forms of immune evasiveness and also clinical manifestations and also symptoms.
We have not even gone into the possible long -term health complications that some of these new variants could bring as a result of differences in their pathogenesis and their ways of affecting the various human host cellular pathways differntly from the initial strains.
We can only assume that there is a concerted efforts to conceal, manipulate and also control all SARS-Cov-2 genomic and variant data as it could possibility derail the vaccination efforts or derail the monetary agenda of the vaccine programs that are using and promoting the usage of a vaccine that was originally created to be used against the original wildtype SARS-CoV-3 variant and not against the newly emerging immune evasive variants.
We are also highly suspicious that those controlling the COVID-19 narratives trying to downplay possible initial manifestations of ADE, immune printing and the effects of 'original antigenic sin and viral priming.
Perhaps some experts out there could explain to us what is really happening as perhaps we are just some stupid ignorant individuals from a third world country running a website that is 'parallel' to the National Enquirer. (According to some comments by some Western 'experts' who do not even disclose their true identity on twitter who we curse that they and their families will perish in the ongoing and coming COVID-19 surges!)
For more on the SARS-CoV-2 emerging mutations and variants, keep on logging to Thailand Medical News.