U.S. Medical News: More American Teens Facing Serious COVID-19 Infections And Mental Health Challenges Amidst School Resumption
U.S. Medical News
: As schools across the United States resume in-person learning, alarming trends have emerged, painting a concerning picture of the challenges faced by American teenagers. Recent data from the Centers for Disease Control and Prevention (CDC) reveals a significant surge in COVID-19-related emergency room visits among adolescents, alongside a disturbing increase in mental health issues plaguing young minds.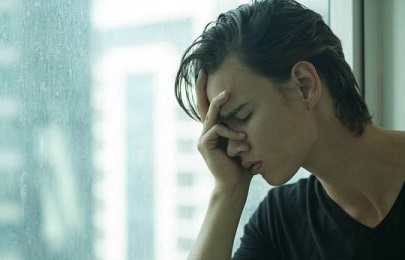 The CDC's latest findings, released on August 25, 2023, highlight a distressing reality: the rate of adolescents aged 12 to 15 visiting emergency rooms due to COVID-19 has nearly doubled in the past week. These figures, previously unseen in over a year, underscore the current vulnerability of this age group to the virus.
https://covid.cdc.gov/covid-data-tracker/#ed-visits_separated_by_age_group
Specifically, the data indicates that the average weekly rate of COVID-19 ER visits has soared to 2.43% as of August 21, marking a substantial escalation from the previous week's rate of 1.33%. This surge places the adolescent age group in a category with some of the highest COVID-19 ER visit rates, rivaling even the youngest and oldest segments of the American population.
The contrast is stark when compared to the previous winter's wave of the virus, during which ER visits among 12 to 15-year-olds were notably lower compared to other age brackets. Notably, this increase in ER visits corresponds with the ongoing debate regarding the necessity of reinstating preventive measures, such as mask mandates, in schools and public spaces. The surge in hospitalizations across the nation further fuels the discussion, with projections indicating a continuation of this worrisome trend. Adding to the complexity is the emergence of a highly-mutated COVID-19 variant, BA.2.86, which experts speculate could exacerbate the situation.
With nearly 10 million Americans residing in areas classified as having "medium" COVID-19 risk levels, the CDC advocates a reconsideration of safety measures for individuals at higher risk. While not all ER visits translate to hospital admissions, health officials regard this metric as an early indicator of viral spread, especially given the limitations of relying solely on official case counts. Geographically, the Southeastern United States grapples with particularly concerning statistics, with COVID-19 contributing to 4.46% of emergency room visits among adolescents in the region.
Dr Kathryn Taylor, interim state epidemiologist for Mississippi, attributes the spike in cases to a convergence of factors. She told
U.S. Medical News
outlets, "The reopening of schools and colleges, combined with soaring temperatures that drive individuals indoors, potentially leads to closer interactions and higher transmission rates. Additionally, the circulation of new variants complicates efforts to curb the virus's spread. "
In Mississippi, one of the hardest-hit states in the Southeast, the rate of COVID-19 ER visits among adolescents is especially high, prompting health officials to emphasize vigilance, testing, and vaccination.
Mental Issues Also Rising Among American Teens.
In an unfortunate twist, the nation's youth are not only facing a physical health crisis but also a mental health emergency of staggering proportions. Pediatricians report that hospital emergency rooms are grappling with an overwhelming influx of children and teenagers presenting with severe mental health concerns.
Children as young as 5 or 6 years old arrive at emergency rooms discussing suicide, anxiety, and depression, signaling a deepening crisis that healthcare professionals find themselves ill-equipped to handle.
Dr Willough Jenkins, a psychiatrist and medical director at Rady Children's Hospital in San Diego, underscores the severity of the situation, noting a drastic increase in the number of children seeking psychiatric emergency care. The rise has been exponential, with the hospital witnessing a surge from about 30 cases per month to a staggering 30 cases per day in recent months.
This alarming pattern is echoed nationwide, prompting prominent medical organizations such as the American Academy of Pediatrics, American College of Emergency Physicians, and Emergency Nurses Association to implore government officials to enhance access to mental health services.
Emergency departments, designed to manage acute physical traumas like accidents and injuries, find themselves ill-prepared to address the complex and long-term needs of mental health crises. The lack of mental health professionals exacerbates the crisis, with a striking deficit of resources available to children and teenagers in need of psychological support.
The deficiency is glaring, with only one mental health professional available for every 124,000 children.
Shockingly, over half of all U.S. counties lack a single psychiatric professional, compounding the challenge.
This dire scenario has led the medical community to issue a series of recommendations to address the pediatric mental health crisis. Among the proposals are the activation of mental health crisis teams as an alternative to law enforcement, the establishment of referral networks connecting hospitals with outpatient treatment centers, the formulation of professional standards for youth mental health consultations, and increased funding for training a diverse array of pediatric mental health providers.
Dr Jennifer Hoffmann, a pediatric emergency medicine physician, emphasizes the necessity of offering diverse options and resources beyond emergency rooms. The role of emergency departments as a safety net has expanded, yet the system remains ill-equipped to offer the comprehensive care that mental health crises demand. Urgent action is required to prevent the current trajectory from worsening, leaving an entire generation of young minds vulnerable to the repercussions of untreated mental health issues.
As schools reopen and the nation grapples with the ongoing challenges posed by COVID-19, the concerning rise in adolescents contracting the virus and grappling with mental health issues cannot be ignored. The statistics paint a somber picture of a generation in crisis, necessitating swift and comprehensive action to safeguard the physical and mental well-being of American teenagers.
For the latest
U.S. Medical News
, keep on logging to Thailand Medical News.