BREAKING COVID-19 NEWS! BA.2.86 Able To Transmit Effectively In Close Settings After A UK Nursing Home Reports 28 Infections Involving The BA.2.86 Variant!
COVID-19 News
: Reports have emerged from the UK Health Security Agency (UKHSA) that a nursing home in Norfolk had reported that a total 22 of its elderly residents and 6 of its workers had tested positive for the BA.2.86 variant after many of its residents fell ill.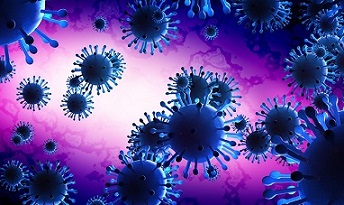 The reported situation is a clear indication that the BA.2.86 can be transmitted effectively in close settings contrary to earlier claims that it was not effective in transmissions and spread.
To date, 5 of the 22 residents infected with the BA.2.8 have been hospitalized due to disease severity.
It was reported that staff and residents from the nursing home in Norfolk were asked to undergo PCR testing after many of the residents and staff became ill and unusually high number of sick individuals in the home made health authorities concern about what was happening there.
Interestingly of a total of 38 residents tested for COVID-19, 33 tested positive while 12 staff members were also positive for COVID-19 and all 45 were symptomatic with varying symptoms.
All samples were sent for sequencing and results showed that 22 of the residents and 6 staff were positive for BA.2.86 while the rest were positive for other EG.5.1 spawns.
All the residents and staff had not travelled anywhere in the last few months.
Some are now speculating that the BA.2.86 is arising from intra-host evolutions involving either the EG.5.1 variant or its spawns and in individuals who had been vaccinated and boostered. (Further validation is needed for this hypothesis.)
According to latest
COVID-19 News
updates, a total of 34 cases involving infections with the BA.2.86 are now in the United Kingdom including the 28 from the nursing home.
No deaths have been reported so far and all cases have been symptomatic with only 5 manifesting disease severity.
Other details of the other 6 infected individuals or their locations were not divulged by the UKHSA.
The UKHSA however warned that considering that many of the cases in different regions were without reported travel history, there must be a high degree of community transmission taking place within the United Kingdom.
The BA.2.86 variant was first detected in Denmark on the 24th of July and later Israel. However there are now speculations that the strain likely evolved and emerged in South Africa.
Thailand Medical News was the first to report about the discovery of a worrisome variant with more than 30 mutations on the morning of 15th of August 2023 even before it was officially designated as BA.2.86 and our coverage were picked up by various mainstream media around the world but off course with no credits as it's the typical mentality of Western media!
https://www.thailandmedical.news/news/breaking-news-researchers-worried-about-new-sars-cov- 2-variant-first-identified-in-israel-and-now-in-denmark-that-could-be-called-the-ba-x-variant
As of today, the BA.2.86 variant can be found in 16 countries including Japan and Australia which are the two latest countries to have discovered the variant.
https://www.thailandmedical.news/news/ba-2-86-news-ba-2-86-strain-found-in-japan-and-australia-as-sequence-numbers-also-grow-in-many-other-countries-all-infections-symptomatic
The other countries where the BA.2.86 have either been found in infected individuals or in waste water samples include Denmark, Israel, United Kingdom, United States, Canada, Portugal, France, Sweden, Germany, Spain, Switzerland, the Netherlands, Thailand and South Africa.
It is expected that more cases of the BA.2.86 are expected to emerge in the United Kingdom in coming weeks.
The United Kingdom is currently one of the badly infected countries in terms of the current COVID-19 surge. It is believed that more than 1.2 million people in the country are now infected with the new SARS-CoV-2 sub-lineages that are in circulation especially the EG.5.1 variant.'
Latest update from the Zoe app platform shows that there were more than 100,516 new daily symptomatic COVID-19 infections just for the 6
th
of September 2023.
https://health-study.zoe.com/data
Data from the app shows that symptomatic COVID-19 infections are simply rising everyday. There is no proper and real data on the number of COVID-19 deaths as the current British government is trying hard to conceal the true impact of the ongoing COVId-19 crisis. The public healthcare infrastructure had already collapsed months ago…it is literally difficult for normal Brits to try to gain access for any treatments besides COVID-19 at present and the queues for even cancer screening is stretching up to 8 to 10 months!
The United Kingdom is expected to witness a very bad Autumn and Winter this year and it is expected that COVID-19 hospitalizations and deaths will break all previous records.
UK health authorities are banking on the new COVId-19 vaccine boosters containing the XBB.1.5 spike protein to prevent a bad winter but they are going to be in for a rude shock. Despite claims by the vaccine manufacturers who have a reputation of lying and manipulating study data, many are skeptical of the effectiveness of these new vaccines against the newer SARS-CoV-2 sub-lineages that are more immune evasive. Also claims from other labs about the effectiveness of these new vaccines can be simply thrown into the garbage as they are basically vitro studies using serum of previously infected individuals who had been infected with the XBB.1.5 variant against the new variants in lab settings. Such studies are not reliable plus many of these researchers and labs are either directly or indirectly receiving monies from the vaccine manufacturers!
For the latest
COVID-19 and BA.2.86 News
, keep on logging to Thailand Medical News.