Tuberculosis-TB News: What's Happening In London? Health Authorities Sound Alarm As TB Cases Reach A Six Year High!
Tuberculosis-TB News
: Tuberculosis (TB) has raised a red flag in London, with the capital experiencing a surge in cases, reaching levels not seen in years. This alarming development comes as experts raise concerns about the global struggle to eradicate this infectious disease. The latest data released by the UK Health Security Agency (UKHSA) paints a grim picture, with 471 TB infections reported in London between April and June of this year, marking the highest quarterly figure since 2017.
https://www.gov.uk/government/statistics/tuberculosis-in-england-national-quarterly-reports/national-quarterly-report-of-tuberculosis-in-england-quarter-2-2023-provisional-data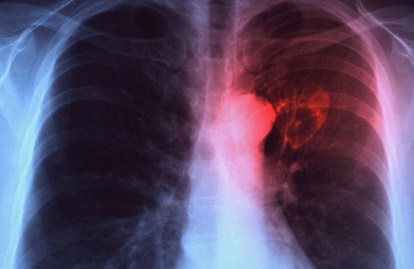 The statistics reveal that London's TB infection rate is nearly double that of any other region in England, underscoring the formidable challenge facing health authorities in the city to contain the disease's spread. Shockingly, London now holds the unenviable title of having the highest TB rate in all of Western Europe, as noted by experts at University College Hospital (UCLH). In fact, London stands alone as the sole Western European city currently witnessing a rise in TB cases, defying the encouraging global trend of TB reduction.
Tuberculosis is a bacterial infection that primarily affects the lungs, but it can strike any part of the body, including the glands, bones, and nervous system. Common symptoms include a persistent cough lasting more than three weeks, fatigue, fever, and night sweats. If left untreated, TB can be fatal, making the surge in cases a matter of grave concern.
Historically, TB has had devastating consequences, particularly in the 17th and 19th centuries when it accounted for approximately a quarter of all deaths in Europe, according to the Centers for Disease Control and Prevention (CDC).
Fortunately, improvements in sanitation have significantly reduced infections and fatalities in Western countries. However, the disease continues to circulate in developing nations.
Clinicians working on the frontlines to combat TB have identified specific at-risk populations within London. Among them, the homeless and asylum seekers stand out as groups at heightened risk of transmission. Dr Al Story, who leads UCLH's Find and Treat team, a specialized outreach program that screens vulnerable patients for TB and HIV, highlighted the connection between TB and poverty.
Dr Story told local
Tuberculosis-TB News
outlets, "TB is a disease that clearly aligns with poverty and social deprivation. The homeless, individuals living with addiction, and asylum seekers are at much greater risk of transmission than the general population. One of the challenges is that the symptoms of TB - such as a cough or night sweats - are quite non-specific and usually masked by the hardship of living on the street. This is also a population that really struggles to access NHS services. We need to start bringing treatment to people, rather than waiting for them to come to us."
> Asylum seekers in London, in particular, face elevated risks of TB due to their often perilous journeys to the UK. Dr Story shared a harrowing example of a recent patient's ordeal, underscoring the potential for TB transmission during such journeys.
"I treated a man recently who spent time in a prison camp in North Africa before being trafficked across Europe. He has been in a horrific and precarious state for several years," Dr Story revealed. While high rates of TB persist in many countries, there is also a significant risk of transmission associated with the journey itself, he added.
Dr Story's sobering assessment also touched upon the global outlook, where health authorities appear to be "losing the war" to eliminate TB by 2050, a target set by the World Health Organization (WHO). "We are seeing the emergence of strains of TB that are not easily cured and requiring long courses of treatment with some pretty toxic drugs," he warned.
Despite the daunting challenges, UCLH's Find and Treat team has identified thousands of TB cases since its inception. Dr Story emphasized the need to scale up such efforts across the country to effectively reduce infections. He drew parallels with the global response to the COVID-19 pandemic, highlighting the potential for success when the world unites to combat a public health crisis.
Other experts are however blaming the SARS-CoV-2 virus, claiming that COVID-19 infections whether asymptomatic or symptomatic, are causing immune dysfunction in individuals and in some cases even inducing immunodeficiency issues and making all who had been exposed to the SARS-CoV02 virus or its spike proteins susceptible to TB infections and other opportunistic pathogenic infections or even cause the reactivation of dormant TB! (It should ne noted that the UK is currently one of the worst affected countries in the world in terms of the COVID-19 crisis where many individuals are simply getting reinfected over and over again with various variants and sub-lineages of the SARS-CoV-2 virus, and with its local authorities trying to conceal the true impact of COVID-19 on the local population!)
The alarming rise in TB cases in London is part of a larger trend in the United Kingdom. The UKHSA reported a 7% increase in TB cases during the first half of 2023, compared to the same period in the previous year. While England is still considered a "low-incidence country" for TB, the disease continues to impact an increasing number of individuals.
The UKHSA's statement notes that TB notification rates remain highest among people originally from regions where TB is more common, and in large urban areas in England associated with higher levels of deprivation. Esther Robinson, the head of the Tuberculosis Unit at UKHSA, stressed the importance of early diagnosis and treatment for TB.
"With treatment, most people will make a full recovery," Robinson explained. "It is very important that those with relevant symptoms are tested for TB, and appropriate treatment is started promptly, both for the individual and for the prevention of onward transmission."
As the world faces ongoing health challenges, including the continued battle against TB, it is essential for individuals to remain vigilant and informed about the symptoms and risks associated with this infectious disease. Amidst the specter of COVID-19, influenza, and other respiratory illnesses, recognizing the signs of TB remains critical for early diagnosis and treatment. A persistent cough, particularly if accompanied by fever and night sweats, should not be dismissed lightly, as it may indicate a potential TB infection.
In conclusion, the resurgence of TB in London and the United Kingdom as a whole serves as a stark reminder of the persistent threats posed by infectious diseases. While significant progress has been made in combatting TB, there is still much work to be done to ensure its elimination. The recent rise in cases should serve as a clarion call for increased efforts in prevention, diagnosis, and treatment, not only in London but also across the globe. In a world facing an array of health challenges, the fight against TB must remain a top priority, in order to safeguard the health and well-being of all.
For the latest
Tuberculosis-TB News

,
keep on logging to Thailand Medical News.
Read Also:
https://www.thailandmedical.news/news/tuberculosis-tb-news-tuberculosis-resurgence-in-new-york-city-sparks-urgent-public-health-concerns-over-500-cases-detected-amidst-city-s-unpreparednes