BREAKING COVID-19 News! Speculations That Iran Is Developing New Biological Weapons Involving The SARS-CoV-2 Virus For Release In Israel And America!
COVID-19 News
: There has been some emerging speculations in the online community that Iran has been involved in clandestine SARS-CoV-2 research work with the aim of developing new bioweapons that could be deployed to its enemies primarily being Israel, the United States and certain European countries!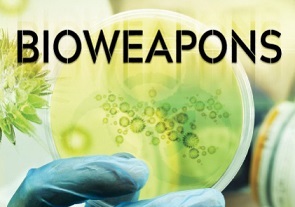 While there are no concrete evidence at the moment of these claims, Thailand Medical News would like to say that after covering numerous studies on SARS-CoV-2 by researchers in Iran and interacting with various researchers from there, such speculations could very hold to be true due to a number of reasons.
Iran has a number of BSL 3/4 Labs in the country and there are even some BSL-4 labs that have not been declared to international bodies. Iran has a number of researchers who are very advanced in the field of virology, genetics and many of them have even been experimenting in the field of genetic manipulation and Crispr gene editing technology for while now.
What is also interesting is that some Iranian researchers had also talked about newer methods of serial passaging for viruses to enhance their pathogenicity and had even mentioned about the possibility of creating new SARS-CoV-2 variants that could target specific alleles that are linked with specific ethnic groups or races!
Unknown to many, serial passaging the SARS-CoV-2 virus to create new pathogenic variants is not as difficult as it seems and someone with the right knowledge can even do it in their own backyards with materials easily ordered online! To create new bioweapons from the current SARS-CoV-2 variants is a very simple task with the right materials and the know how.
With various SARS-CoV-2 variants and sub-lineages already emerging and with very little control measures at the moment, it is very easy for terrorist organizations and certain countries to easily develop new SARS-CoV-2 variants to be used as biological weapons and even get way with any suspicions or being detected engaging in such biological warfare.
While some of these online claims mentioned researchers from specific medical research entities in Iran, it should be noted that certain researchers from the following institutions in Iran have been exploring specific studies on viruses and even about serial passaging to enhance existing viruses…Shiraz University of Medical Sciences, Shahid Beheshti University of Medical Sciences, Mashhad University of Medical Sciences, Baqiyatallah University of Medical Sciences and Isfahan University of Medical Sciences.
Past
COVID-19 News
coverages have also showed that labs in China and Russia are also involved in various clandestine virus research and being an ally of Iran, a lot of critical research data is sometimes shared between these countries that could also help enhance such programs involving the development of biological weapons.
It will come of no surprise if newer pathogenic and lethal SARS-Cov-2 variants suddenly debut in coming weeks in countries like Israel, United States, United Kingdom France and Germany that are totally different from the existing variants in circulation.
The United States, Israel and other international bodies ne ed to exercise stringent surveillance of Iran's possible involvement in the field of development of new biological weapons involving the SARS-CoV-2 virus.
For the latest
COVID-19 News
, keep on logging to Thailand Medical News.