BREAKING! Scientists Find That The OTC Drug Diphenhydramine When Paired With Lactoferrin Could Be A New Therapeutic For COVID-19
COVID-19 Drugs
: A new study by scientists from the University of Florida-USA and the University of Saskatchewan has found that the common over-the-counter antihistamine diphenhydramine when paired with the commonly available supplement lactoferrin, a protein found in cow and human milk, the pair had the capability to hinder the SARS-CoV-2 virus during tests in monkey cells and human lung cells.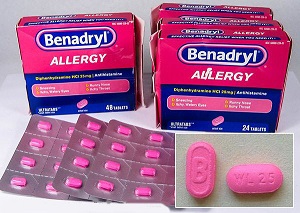 Please help to sustain this site and also all our research and community initiatives by making a donation. Your help means a lot and helps saves lives directly and indirectly and we desperately also need financial help now.
https://www.thailandmedical.news/p/sponsorship
The experiments showed encouraging results even with various types of SARS-CoV-2 variants used, paving the path for further human clinical trials of using the pair as COVID-19 therapeutics and even as prophylactics.
As the SARS-CoV-2 coronavirus and its emerging variants and sub-variants continues to ravage the world, there is a strong need for prevention and treatment strategies for COVID-19 that are not impacted by SARS-CoV-2 mutations emerging in variants of concern.
It has been found that after virus infection, host ER resident sigma receptors form direct interactions with non-structural SARS-CoV-2 proteins present in the replication complex.
The
COVID-19 Drugs
study team investigated highly specific sigma receptor ligands for their ability to inhibit both SARS-CoV-2 genome replication and virus induced cellular toxicity.
The study findings showed that antiviral activity associated with agonism of the sigma-1 receptor (e.g., SA4503), ligation of the sigma-2 receptor (e.g., CM398), and a combination of the two pathways (e.g., AZ66). Intermolecular contacts between these ligands and sigma receptors were identified by structural modeling.
The study findings showed that sigma receptor ligands and drug or supplements such as diphenhydramine and lactoferrin with off-target sigma receptor binding characteristics were effective at inhibiting SARS-CoV-2 infection in primate and human cells, representing a potential therapeutic avenue for COVID-19 prevention and treatment.
The study findings were published in the peer reviewed journal: Pathogens.
https://www.mdpi.com/2076-0817/10/11/1514/htm
The study findings by Dr David A. Ostrov, Ph.D., an immunologist and associate professor in the University of Florida College of Medicine's department of pathology, immunology and laboratory medicine and his colleagues have created a stir within the research and medical community and many clinical trials have now been registered using the pair diphenhydramine and lactoferrin to treat COVID-19.
Dr Ostrov told Thailand Medical News, "We found out why certain drugs are active against the v irus that causes COVID-19. Then, we found an antiviral combination that can be effective, economical and has a long history of safety."
It was reported that due to his earlier research with colleagues at University of Florida, Dr Ostrov already knew diphenhydramine was potentially effective against the SARS-CoV-2 virus.
The latest discovery has its roots in a routine meeting of scientists with the Global Virus Network's COVID-19 task force. One researcher presented unpublished data on federally approved compounds that inhibit SARS-CoV-2 activity, including lactoferrin.
Similar to diphenhydramine, lactoferrin is available without a prescription.
Dr Ostrov thought about pairing it with diphenhydramine and ran with the idea.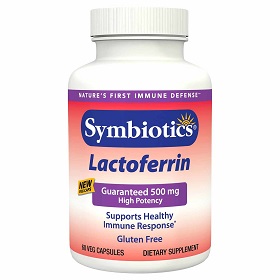 Significantly, in lab tests on human and monkey cells, the combination was particularly potent: Individually, the two compounds each inhibited SARS-CoV-2 virus replication by about 30%. Together, they reduced virus replication by 99%!
The study findings, Dr Ostrov said, are a first step in developing a formulation that could be used to accelerate COVID-19 recovery.
It also raises the prospect of further study through an academic-corporate partnership for human clinical trials focused on COVID-19 prevention. Additional research into the compounds' effectiveness for COVID-19 prevention is already underway in mouse models.
In order to establish their findings, the study team focused on proteins expressed in human cells known as sigma receptors.
Typically, in COVID-19 cases, the virus "hijacks" stress-response machinery, including sigma receptors, in order to replicate in the body. Interfering with that signaling appears to be the key to inhibiting the virus's potency.
Dr Ostrov added, "We now know the detailed mechanism of how certain drugs inhibit SARS-CoV-2 infection,"
Findings from the experiments show that a highly specific sigma receptor binding drug candidate (with pain relieving properties), and formulated combinations of over-the-counter products such as diphenhydramine and lactoferrin have the potential to inhibit virus infection and decrease recovery time from COVID-19, the researchers concluded.
Although the study findings are encouraging, Dr Ostrov cautions against self-medicating with either diphenhydramine or lactoferrin as a COVID-19 prevention or treatment.
He warned that the type of lactoferrin used in the research differs slightly from the type that is commonly available to consumers, he noted. Lactoferrin is commonly used as a supplement to treat stomach and intestinal ulcers, among other uses.
Please help to sustain this site and also all our research and community initiatives by making a donation. Your help means a lot and helps saves lives directly and indirectly and we desperately also need financial help now.
https://www.thailandmedical.news/p/sponsorship
For the latest on
COVID-19 Drugs
, keep on logging to Thailand Medical News.
Read Also:
https://www.thailandmedical.news/news/must-read-immune-system-natural-protein-found-in-mother-s-milk-and-colostrum-called-lactoferrin-could-help-protect-against-various-viruses