Great News! A New Horrifying SARS-CoV-2 Variant B.1.1.529 With A High Number Of Worrying Mutations Has Emerged In Time For The Festive Season!
The SARS-CoV-2 coronavirus is preparing for the year end festive season with the advent of many new emerging variants and sub-variants...its gift to stupid mankind.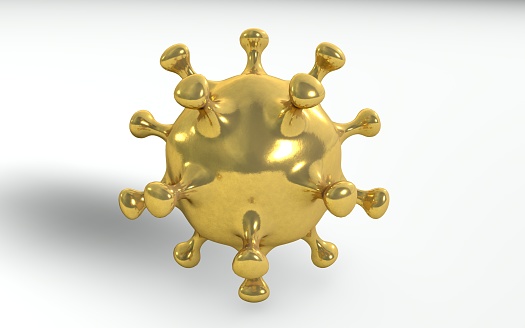 A new variant, B.1.1.529 which was discovered and labelled as horrifying by Imperial College London virologist Dr Tom Peacock, has made its debut in early November in Botswana and is now spreading extensively in South Africa.
Great news is that is has also been discovered in Hong Kong and is believed to be spreading fast globally due to certain existing PCR testing platforms unable to recognize the new variant.
Dr Peacock warned that the "incredibly high amount of spike mutations suggest this could be of real concern", with cases so far found in three countries.
https://github.com/cov-lineages/pango-designation/issues/343
Alarmingly, the new
B.1.1.529 variant
has 32 spike mutations and is expected to upgraded as a VOC or variant of concern in the next few days as the WHO (World Health Organization) and also the U.S. CDC has been informed of the worrying mutations found on the virus spike protein.
The following mutations were found on the new variant: A67V, Δ69-70, T95I, G142D/Δ143-145, Δ211/L212I, ins214EPE, G339D, S371L, S373P, S375F, K417N, N440K, G446S, S477N, T478K, E484A, Q493K, G496S, Q498R, N501Y, Y505H, T547K, D614G, H655Y, N679K, P681H, N764K, D796Y, N856K, Q954H, N969K, L981F, NSP3 – K38R, V1069I, Δ1265/L1266I, A1892T; NSP4 – T492I; NSP5 – P132H; NSP6 – Δ105-107, A189V; NSP12 – P323L; NSP14 – I42V; E – T9I; M – D3G, Q19E, A63T; N – P13L, Δ31-33, R203K and G204R.
The new variant is expected to be labelled as the Omega variant soon by the WHO.
The new variant is part of the B.1.1 lineage.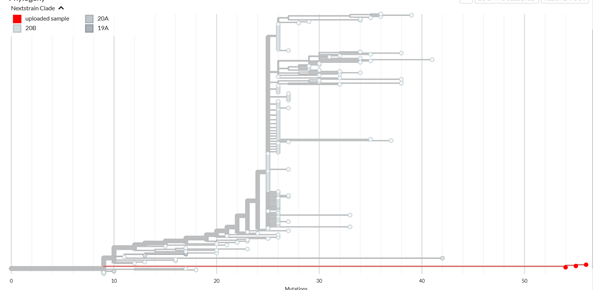 The new variant has medical experts and virologists on high alert, as with the high amount of mutations found on its spike proteins alone, the new variant can easily evade both natural immunity and it could be harder for existing COVID vaccinations to combat the new strain.
To date, six cases have been found in South Africa alone and a total of 10 cases have been found across three countries. However, experts are warning that many current PCR testing platforms might not be able to recognize the new variant and many cases might go undetected. and help spread the new variant even faster.
Leading researchers over the last 24 hours are saying that the new SARS-CoV-2 variant that carries an "extremely high number" of mutations may drive further waves of disease by evading the body's defences.
With 32 mutations alone on the spike protein (the part of the virus that most vaccines use to prime the immune system against COVID-19) not to mention the other mutations found elsewhere on its genome, the new B.1.1.529 variant is thought to be more transmissible, immune evasive and more virulent based on the based the profile of these mutations.
Mutations in the spike protein can affect the virus's ability to infect cells and spread, but also make it harder for immune cells to attack the pathogen.
It was reported that the variant was first spotted in Botswana, where three cases have now been sequenced. Six more have been confirmed in South Africa, and one in Hong Kong in a traveller returning from South Africa.
The COVID-19 incident director at the UK Health Security Agency, Dr Meera Chand, said that in partnership with scientific bodies around the globe, the agency was constantly monitoring the status of Sars-CoV-2 variants as they emerge and develop worldwide.
Dr Meera told Thailand
Medical News
, "As it is in the nature of viruses to mutate often and at random, it is not unusual for small numbers of cases to arise featuring new sets of mutations. Any variants showing evidence of spread are rapidly assessed."
Alarmingly, the first cases of the variant were collected in Botswana on 11 November, and the earliest in South Africa was recorded three days later. The case found in Hong Kong was a 36-year-old man who had a negative PCR test before flying from Hong Kong to South Africa, where he stayed from 22 October to 11 November. He tested negative on his return to Hong Kong, but tested positive on 13 November while in quarantine.
He like the rest of the identified cases subsequently developed severe conditions and were hospitalized requiring ICU care. To date, 5 of the identified 10 cases have died.
Many virologists in South Africa are already concerned, particularly given the recent rise in cases in Gauteng, an urban area containing Pretoria and Johannesburg, where B.1.1.529 cases have been detected.
Dr Ravi Gupta, a professor of clinical microbiology at Cambridge University, said work in his lab found that two of the mutations on B.1.1.529 increased infectivity and reduced antibody recognition.
He told Thailand
Medical News
, "It does certainly look a significant concern based on the mutations present. However, a key property of the virus that is unknown is its infectiousness, as that is what appears to have primarily driven the Delta variant. Immune escape is only part of the picture of what may happen."
https://www.nature.com/articles/s41586-021-03291-y
The director of the UCL Genetics Institute, Professor Dr Francois Balloux said the large number of mutations in the variant apparently accumulated in a "single burst", suggesting it may have evolved during a chronic infection in a person with a weakened immune system, possibly an untreated HIV/Aids patient.
Dr Balloux said, "I would definitely expect it to be poorly recognized by neutralizing antibodies relative to Alpha or Delta," he said. "It is difficult to predict how transmissible it may be at this stage. For the time being it should be closely monitored and analyzed, but there is no reason to get overly concerned unless it starts going up in frequency in the near future."
Dr Balloux added,"It is difficult to know what to make of the carriage of both P681H and N679K. It is a combination we see only exceptionally rarely. I suspect it is generally not 'stable', but it might be so, in combination with other mutations/deletions."
He added, "So far, four strains have been sequenced in a region of Sub-Saharan with reasonable surveillance in place. It may be present in other parts of Africa and elsewhere globally"
Many researchers are warning that this new strain could be far worse than the Delta variant.
Dr Peacock stated that the fact the strain had spread to Asia "implies this might be more widespread than sequences alone would imply", and that "the extremely long branch length and incredibly high amount of spike mutations suggest this could be of real concern".
Dr Peacock also predicted the strain could "escape from most known monoclonal antibodies", indicating it could potentially cause fresh outbreaks across the globe by dodging the body's defences.
Dr Peacock doubled down on his warning, insisting the variant "very, very much should be monitored due to that horrific spike profile", and said he expected it "would be worse antigenically than nearly anything else about" – including the lethal Delta variant which has wreaked havoc across the world.
The sudden emergence of the potentially dangerous new variant comes just as large parts of the world begin to reopen borders to international travellers after the COVID vaccination rollout.
Alarmingly, it also comes just as Europe is being battered by a devastating fourth wave as it approaches the winter months, with the World Health Organization (WHO) warning this week the continent remained "in the firm grip" of the pandemic.
Alarmingly, the WHO claimed Europe's COVID death toll could hit 2.2 million this winter, with an extra 700,000 fatalities expected by March 1 on top of the 1.5 million deaths already recorded so far.
Cases are also reported to be increasing in the United States with the Mid-west taking the brunt. It is estimated in not more than 3 weeks, the whole of the United States should also be in a similar situation with an estimated 300,000 new deaths by the end of March 2022.
As of press time, it was reported that it was suspected that more cases of the new B.1.1.529 variant have emerged in countries like the UAE, UK, Myanmar and even Philippines. Thailand
Medical News
will continue to provide more updates of this wonderful developing story.
For the latest updates about this new SARS-CoV-2
B.1.1.529 variant
, keep on logging to Thailand Medical News.