ChatGPT Found To Be A Valuable Tool For Providing Postoperative Instructions To Families Of Pediatric Otolaryngology Patients With Low Health Literacy
AI In Medicine
: Artificial intelligence has been making its mark on various industries, with healthcare being no exception. ChatGPT, an AI-powered language model chatbot, has been recognized as a potentially beneficial tool for patients and clinicians alike.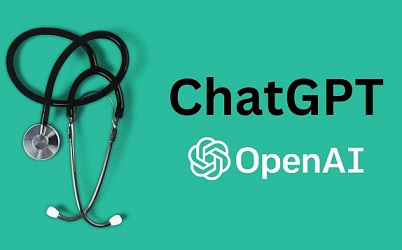 A recent study published online on April 27 in the peer reviewed journal: JAMA Otolaryngology-Head & Neck Surgery evaluated the utility of ChatGPT in providing postoperative instructions to families of pediatric otolaryngology patients with low health literacy.
Researchers from the Stanford University School of Medicine, led by Dr Noel F. Ayoub, conducted a qualitative study comparing the effectiveness of ChatGPT, Google Search, and institution-generated instructions in augmenting patient knowledge and generating postoperative instructions for patients with low educational or health literacy levels.
The study involved postoperative patient instructions for eight common pediatric otolaryngologic procedures.
The study team assessed understandability, actionability, and procedure-specific items in the generated instructions. Overall, understandability scores ranged from 73 to 91 percent, actionability scores varied between 20 and 100 percent, and procedure-specific items fluctuated from 0 to 100 percent.
ChatGPT-generated instructions, which were requested for a fifth-grade reading level, achieved scores of 73 to 82 percent for understandability, 20 to 80 percent for actionability, and 75 to 100 percent for procedure-specific items.
Institution-generated instructions outperformed both ChatGPT and Google Search in terms of understandability (91 percent) and actionability (92 percent).
However, ChatGPT matched the institution-generated instructions in procedure-specific items, with both achieving a score of 97 percent, considerably higher than Google Search's 72 percent.
Although institution-generated instructions demonstrated the highest understandability and actionability scores, ChatGPT proved to be a valuable resource for providing postoperative instructions, especially when alternative resources are limited. The chatbot's ability to generate instructions at a fifth-grade reading level makes it an effective tool for populations with low educational or health literacy levels.
Dr Ayoub told
AI In Medicine
reporters from TMN, "Despite not being able to replace human clinicians at this time, ChatGPT has the potential to augment patient knowledge and improve postoperative care. As AI technology continues to advance, tools like ChatGPT may become increasingly beneficial for patients and healthcare providers alike."
Despite apprehension by many that AI will replace them in the workplace including in the healthcare industry, AI is here to stay and will continue to witness exponential growth and advancement in the next few years. In the medical and research industries, it is already proving to be a very valuable tool in assisting in diagnostics, medical imaging and also in the field of pharmacology in terms of faster and more efficient screening for relevant bioactive and therapeutic molecules etc.
< br /> It is also helping doctors in making clinical decisions as it is now being incorporated in many CDS or clinical decision support platforms used in many hospitals across the world which many patients are not even aware of.
Reference:
https://jamanetwork.com/journals/jamaotolaryngology/article-abstract/2804300
For the latest on
AI In Medicine
, keep on logging to Thailand Medical News.