COVID-19 News: Beth Israel Deaconess Medical Center Study Shows That XBB.1.5 Variant Escapes Neutralizing Antibody Responses After Bivalent mRNA Boosting!
COVID-19 News
: An independent study conducted by researchers from Beth Israel Deaconess Medical Center, Boston-USA and also the Los Alamos National Laboratory, New Mexico-USA has found that the XBB.1.5 variant escapes neutralizing antibody responses after bivalent mRNA boosting, raising questions about the efficacy of the bivalent shots!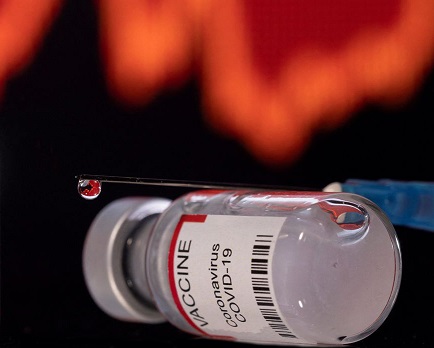 While a number of studies being promoted by twitter influencers or news outlets that are discreetly getting paid by the vaccine manufacturers claim that the bivalents are effective, it should be noted that these studies either involved researchers affiliated with the vaccine manufacturers or the US.NIH or U.S. CDC or institutions involved with the initial studies on vaccine development for COVID-19, hence representing a conflict of interest and questions the reliability of these studies.
https://www.cdc.gov/mmwr/volumes/72/wr/mm7205e1.htm?s_cid=mm7205e1_w
https://www.nejm.org/doi/full/10.1056/NEJMc2215471
https://www.nejm.org/doi/full/10.1056/NEJMc2214916
https://twitter.com/EricTopol/status/1618368112159608838
Another recent independent study by researchers from Erasmus Medical Center, Rotterdam-Netherlands covered in our previous
COVID-19 News
coverage showed that there is little evidence for increased neutralizing by the bivalent boosters against the BQ.1.1 variant due to immunity imprinting with possible implications that they might not be effective against of the new emerging BA.5 sub-lineages as well!
https://www.thelancet.com/journals/lanmic/article/PIIS2666-5247(22)00384-6/fulltext
https://www.thailandmedical.news/news/covid-19-news-stupids-saying-that-china-variants-have-been-circulating-before-bf-7-14,-ba-5-2-48,-ba-5-2-49-are-new,-past-exposure-to-ba-5-will-not-he
Another independent German study had also showed the same.
https://www.thailandmedical.news/news/covid-19-news-hybrid-immunity-and-bivalent-boosters-have-little-effect-on-new-omicron-sub-lineages-bq-1-1-and-ba-2-75-2-due-to-immune-imprinting
At present, the SARS-CoV-2 Omicron variant is evolving at an unprecedented rate, spawning hundreds of new more immune evasive sub-lineages. At the same time due to the kinetics of the current pandemic, reinfections and coinfections are becoming the norm, leading to an increased rate of recombinant events churning out new worrisome recombinant variants.
https://cov-spectrum.org/collections/70
https://cov-spectrum.org/collections/24
https://www.pango.network/
https://gisaid.org/
https://nextstrain.org/
https://outbreak.info/
The XBB variant is a recombinant between two BA.2 sublineages, XBB.1 includes the G252V mutation, and XBB.1.5 includes the G252V and F486P mutations.
THE XBB.1.5 has rapidly increased in frequency and has become the dominant virus in New England.
Although it has been claimed that the bivalent mRNA vaccine boosters have been shown to increase neutralizing antibody (NAb) titers to multiple variants, the durability of these responses remains to be determined.
The study team assessed humoral and cellular immune responses in 30 participants who received the bivalent mRNA boosters and performed assays at baseline prior to boosting, at week 3 after boosting, and at month 3 after boosting.
The study findings demonstrate that XBB.1.5 substantially escapes NAb responses but not T cell responses after bivalent mRNA boosting. NAb titers to XBB.1 and XBB.1.5 were similar, suggesting that the F486P mutation confers greater transmissibility but not increased immune escape.
Importantly, by month 3, NAb titers to XBB.1 and XBB.1.5 declined essentially to baseline levels prior to boosting, while NAb titers to other variants declined less strikingly.
The study findings were published on a preprint server and are currently being peer reviewed.
https://www.biorxiv.org/content/10.1101/2023.01.22.525079v1
The study evaluated immune responses in individuals boosted with bivalent mRNA vaccines. Thirty individuals who received Pfizer or Moderna's bivalent mRNA vaccine boosters were included. Subjects were excluded if they had a past SARS-CoV-2 infection, tested positive for anti-nucleocapsid antibodies, or received immunosuppressants.
For the study, a pseudovirus neutralization assay was used to determine nAb titers against SARS-CoV-2 variants, including WA1 strain and BQ.1.1, BA.2, XBB.1, BA.5, and XBB.1.5 variants.
Also, intracellular cytokine staining was used to estimate the cluster of differentiation 4-positive (CD4+) and CD8+ T cell responses.
Assays were performed at baseline (pre-boost), three weeks, and three months after booster administration.
The study data showed that the median nAb titers at baseline were 5015, 104, 49, and 74 against WA1 strain, BA.5, XBB.1, and XBB.1.5, respectively, in individuals seronegative for SARS-CoV-2 nucleocapsid. These titers increased to 25,954 (WA1), 2285 (BA.5), 128 (XBB.1), and 137 (XBB.1.5) by week 3 post-boost. The median titers to WA1, BA.5, XBB.1, and XBB.1.5 decreased by 1.2-, 1.8-, 2.1-, and 1.8-fold, respectively, relative to week 3 titers.
Median CD8+ T cell responses to WA1 and XBB.1.5 were 0.08% and 0.059% pre-boost and 0.107% and 0.106% after three months, respectively.
Likewise, median CD4+ T cell responses against WA1 and XBB.1.5 at baseline were 0.098% and 0.065% and 0.099% and 0.09% at month 3 post-boost, respectively.
The study findings indicate that SARS-CoV-2 Omicron XBB.1.5 variant significantly evades nAbs but not T-cell responses following bivalent mRNA booster vaccination. nAb titers against XBB.1 and XBB.1.5 were comparable, suggesting that the additional F486P substitution in XBB.1.5 spike improves transmissibility but not immune evasion.
Notably, nAb titers against the XBB sub-lineages returned to baseline (pre-boost) levels three months after booster administration.
However, this decline in nAb titers was less pronounced for other variants.
The low magnitude of nAb response and rapid waning will likely contribute toward reduced effectiveness of bivalent vaccination.
It is interesting to note that health authorities, certain mainstream media and certain twitter influencers are still promoting the bivalents as the solution for the current ongoing COVID-19 crisis instead on focusing on developing new combo of safe and effective antivirals. (And please not the U.S. FDA approved garbage like remdesivir, molnupiravir or paxlovid!) The rapid evolution of the SARS-CoV-2 will not only lead to more immune evasive sub-lineages but we can expect to see the effects of the original antigenic sin, ADE and immunity imprinting more obviously soon!
Please help share this article as the BBC and its Trusted News Initiative involving Facebook and Google is shadowbanning our site for publishing any scientific based evidence against the boosters!
https://finance.yahoo.com/news/alternative-healthcare-activists-file-antitrust-162100012.html
For the latest
COVID-19 News
, keep on logging to Thailand Medical News.