Outbreak News: Human Infection Of H3N8 Equine/Avian Flu Reported In Guangdong Province, China
Outbreak News
: A 56-year-old woman in Zhongshan City, Guangdong province, China has tested positive for the H3N8 equine/avian influenza virus, marking only the third time the virus has been detected in humans.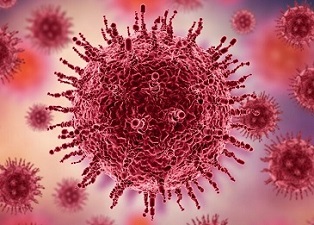 The woman, who has multiple myeloma and other underlying health conditions, had exposure to live poultry and wild birds in the vicinity of her home before falling ill.
The H3N8 virus is a triple reassortment strain with the Eurasian avian H3 gene, North American avian N8 gene, and dynamic internal genes of the H9N2 viruses. It is commonly found in animals such as birds, chickens, horses, donkeys and dogs, but human cases are rare and sporadic. It is far more commonly found in horses.
Experts believe that the risk of human infection is low at present, and the Guangdong Provincial Center for Disease Control and Prevention has reported no abnormalities in close contacts thus far.
The primary risk factor for human infection appears to be direct or indirect exposure to infected animals or contaminated environments, such as live bird markets. Slaughtering, defeathering, handling carcasses of infected poultry, and preparing poultry for consumption are also likely risk factors.
Despite the low risk of transmission, comprehensive surveillance of the H3N8 virus in poultry flocks and the environment is essential, and poultry-to-human transmission should be closely monitored. The public is advised to avoid direct contact with live poultry and dead poultry in daily life, take personal protection measures, pay attention to food hygiene, separate raw and cooked meat, and cook meat thoroughly before eating.
Although human cases of H3N8 are rare, researchers have long believed that a previous strain of the virus may have caused the 1889 pandemic, known as the "Asiatic flu" or "Russian flu." More recent research, however, suggests that a strain of coronavirus may have been responsible for that pandemic instead.
The first human case of H3N8 was confirmed in 2022 when
Outbreak News
coverages reported a 4-year-old boy in central China becoming seriously ill, followed by a second case involving a 5-year-old boy from Hunan province who recovered quickly after experiencing only mild symptoms. The current case in Guangdong province is the first in an adult.
Health experts emphasize the importance of vigilance and adherence to safety measures in daily life. If individuals experience fever, cough, or respiratory symptoms, they should wear a mask and seek medical treatment as soon as possible. If they have been in contact with birds before the illness, they should inform their doctor. Farmer's markets should abide by the "Guangdong Provincial Poultry Management Measures" and implement measures such as market poultry management and sanitation.
While the risk of H3N8 virus transmission remains low at this stage, the emergence of this rare case underscores the need for continued surveillance, monitoring, and public awareness in order to protect both human and animal populations from the potential spread of avian infl uenza.
The H3N8 Flu Virus
H3N8 is a subtype of the Influenza A virus and is the primary cause of equine influenza, which affects horses and related animals like donkeys, mules, and zebras.
Besides birds and chickens, the H3N8 virus has also been found in seals and can infect cats in experimental conditions. In 2022 and 2023, three human cases of H3N8 were reported in China.
Equine influenza is a highly contagious respiratory disease in equines, but transmission to humans has not occurred during outbreaks in horses.
However, a human-infecting lineage of H3N8 emerged in China in 2022 and 2023.
The H3N8 subtype was first identified in 1963, causing an equine influenza epidemic in Miami, which spread throughout North and South America and Europe. Since the late 1980s, the virus has evolved into two lineages: "American-like" and "European-like."
H3N8 has been suggested as a possible cause for the 1889-1890 pandemic in humans, although this remains uncertain.
Equine influenza is primarily transmitted through respiratory tract secretions, with coughing horses releasing the virus into the air. It can also spread via direct contact between horses or indirectly through humans or contaminated objects.
The incubation period for equine influenza is typically 1-3 days, making disease control more manageable. Once inhaled, the virus embeds itself in the respiratory mucosa and replicates, causing various symptoms such as fever, cough, and nasal discharge.
Diagnosis in horses involves identifying clinical signs such as fever (102.5 - 105.0 F or 39.1 - 40.5 C), a persistent dry cough, nasal discharge, and secondary bacterial infections. Laboratory tests can be used to isolate the virus from nasopharyngeal samples or detect a significant rise in antibody titers in equine serum. Additional clinical findings may include watery eyes, tender submandibular lymph nodes, hyperemia of nasal and conjunctival mucosa, rapid breathing and heart rate, limb edema, and muscle soreness and stiffness.
The period of infectivity, during which a horse can spread the virus after being infected, is crucial for disease control. Horses are most infectious within the first 24-48 hours after developing a fever but can shed the virus for up to 10 days. This makes it essential to quickly identify and isolate infected horses to prevent the spread of the disease.
Proper biosecurity procedures, including disinfection and limiting contact between horses, can help control the spread of equine influenza.
In summary, H3N8 is a subtype of the Influenza A virus that primarily affects equines, causing a highly contagious respiratory disease. While transmission to humans has not occurred during equine outbreaks, a lineage of H3N8 capable of infecting humans has emerged in recent years. Equine influenza is primarily transmitted through respiratory secretions and can be managed through early detection and proper biosecurity measures.
For the latest
Outbreak News,
keep on logging to Thailand Medical News.