Deciphering the Mysteries of Post-COVID Immunity: Unique Molecular Signatures in Monocytes and Regulatory T Cells
Long COVID
: The COVID-19 pandemic, caused by the SARS-CoV-2 virus, has infected nearly a billion people and resulted in millions of deaths since its emergence in late 2019. Despite extensive research on the human immune response during the active phase of the disease, the long-term effects after recovery remain largely unknown. This is crucial for understanding SARS-CoV-2 and the long-term complications of COVID-19, often referred to as "
Long COVID
."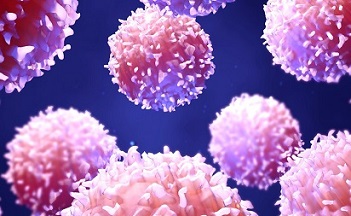 A recent study from Northwestern University Feinberg School of Medicine sheds light on the sustained and dynamically altered molecular signatures in monocytes and regulatory T (Treg) cells, which are associated with COVID-19 severity.
A critical aspect of an efficient immune response is the early activation of innate immunity, a nonspecific but rapid frontline response that controls infection. This response is vital for mounting an antigen-specific adaptive immunity, which contributes to clearing the infection and preventing reinfection. Severe COVID-19 patients often exhibit lymphopenia, a drastic reduction in both T and B lymphocytes in the circulating blood, which is negatively associated with the viral load of SARS-CoV-2 and disease severity. However, critical questions regarding the persistence of dysregulated immune cell phenotypes in COVID-19 patients after recovery remain unanswered.
To understand the post-COVID immune response, the study team analyzed molecular signatures of monocytes and Treg cells in the circulating blood from 100 convalescent COVID-19 patients.
The study findings revealed several unique clusters and molecular signatures in both populations sustained during the recovery phase after SARS-CoV-2 infection.
Flow cytometry analysis showed that the frequency of short-lived monocytes and Treg populations displayed a sustained and dynamic association with disease severity in convalescent COVID-19 patients.
The study team discovered several COVID-19-associated immune signatures, such as elevated interferon (IFN) responsive genes in asymptomatic COVID-19 patients, which appeared to be downregulated in patients with severe disease. This dynamic association with COVID-19 severity was sustained after full recovery, with the elevated IFN responsive genes in monocytes sustained for over four months. This study confirmed that the HLA high signature, which is presumably due to virus-induced inflammatory cytokines, is also sustained after COVID-19 recovery.
During the convalescent phase following COVID-19 infection, the immune system consists of two distinct pools of cells: COVID-19 experienced (memory T and B cells specific to SARS-CoV-2 antigens) and COVID-19 unexperienced cells. The researchers speculate that the sustained COVID-19 molecular signatures are largely inherited from their precursors and/or hematopoietic stem cells experienced with SARS-CoV-2 infection.
Treg cells play a critical role in protecting tissue injury during microbial infections, including influenza viruses and SARS-CoV-2. The study found that Treg cell frequency increased in COVID-19 patients with milder disease severity but not in hospitalized and ICU patients.
Interestingly, a unique TGF-β and KLF2 high Treg population was identified in some COVID-19 patients, particularly ICU patients, but not in sero-negative healthy controls. The upregulation of TGF-β and KLF2 sustained only during the first three months after full recovery, which was not observed in convalescent COVID-19 patients four months after their full recovery. The clinical significance of this TGF-β and KLF2 high population remains unclear.
Further research is needed to understand how Treg frequencies and their COVID-19-associated molecular signatures dynamically change from active infection to recovery phase. Understanding the molecular signatures of monocytes and Treg cells after recovery will be crucial for developing targeted therapies and strategies for managing
Long COVID
and its associated symptoms. The insights from this study not only help us better comprehend the complex dynamics of the immune response during and after COVID-19 but also pave the way for potential therapeutic interventions for long-term complications.
Future studies should aim to identify the precise time point when the expression of IFN-responsive genes and HLA family members return to normal levels. In addition, it is essential to explore the role of TGF-β and KLF2 high Treg populations in COVID-19 pathogenesis and recovery. Understanding the specific functions of these cells could lead to the development of novel treatments to improve the lung mucosal immunity and overall patient outcomes.
Moreover, it is also crucial to investigate the long-term impact of COVID-19 on other immune cell populations and their potential contributions to
Long COVID
symptoms. Expanding the scope of research to include other aspects of the immune system will provide a more comprehensive understanding of the lingering effects of SARS-CoV-2 infection.
The findings from this study represent a significant step forward in unraveling the mysteries of post-COVID immunity and lay the groundwork for future research aimed at addressing the challenges posed by
Long COVID
and its associated health issues.
The study findings were published in the peer reviewed journal: Clinical Immunology.
https://www.sciencedirect.com/science/article/pii/S152166162300133X
For the latest on
Long COVID
, keep on logging to Thailand Medical News.