BREAKING News: US FDA Issues Drug Recall Alert for Hypertension Medication: Betaxolol, Following Discovery of Oxycodone Tablet in Packaging!
FDA Drug Recall
: In a significant development in the pharmaceutical industry, KVK-Tech, Inc. has announced a voluntary nationwide recall of one lot of Betaxolol Tablets, USP 10 mg (Batch Number: 17853A).
https://www.fda.gov/safety/recalls-market-withdrawals-safety-alerts/kvk-tech-inc-issues-voluntary-nationwide-recall-one-lot-betaxolol-tablets-usp-10-mg-batch-number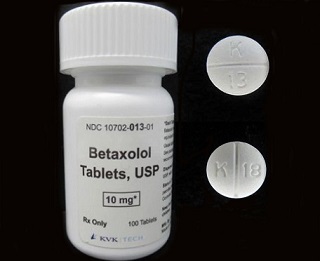 This decision comes as a precautionary measure after a single foreign tablet of Oxycodone HCl 5 mg was discovered during the line clearance process following the packaging of the batch. The
FDA Drug Recall
affects consumers, wholesalers, and retailers across the United States.
Betaxolol Tablets, USP 10 mg, identified as white, round, film-coated biconvex tablets with "K" above bisect "13" on one side and plain on the other side, have been distributed widely within the nation. This specific lot, 17853A, carries an expiration date of June 2027.
The identification of an Oxycodone tablet within the packaging process has raised concerns about patient safety. Betaxolol is commonly prescribed for hypertension, but it has specific warnings for elderly patients and individuals with compromised heart and lung function.
The inadvertent administration of opioids, like Oxycodone, could exacerbate these conditions and lead to serious health risks, including respiratory depression, particularly in vulnerable populations such as those with opioid use disorder (OUD), infants, children, and the elderly.
The U.S. FDA has been closely monitoring this situation and is urging all patients currently using Betaxolol Tablets, USP 10 mg (Batch Number: 17853A), to discontinue use immediately and return the product to KVK-Tech, Inc. The company is taking steps to reimburse customers for their expenses in purchasing the affected product.
KVK-Tech, Inc. has diligently notified its distributors and customers of the recall through a Recall Notification Letter sent via email and FedEx overnight mail on September 26, 2023. The company is actively working to retrieve all recalled products from the market.
If you believe you may have received Betaxolol Tablets, USP 10 mg (Batch Number: 17853A), it is crucial to stop using the product and return it promptly to KVK-Tech, Inc. at 110 Terry Drive, Newtown, PA 18940.
For any questions or concerns regarding this recall, consumers are encouraged to contact KVK-Tech Inc. at (215) 579-1842 Ext: 6002 during business hours (Monday - Friday, 8:00 am - 6:00 pm EST) or via email at customerservice@kvktech.com.
Additionally, consumers should reach out to their healthcare provider if they have experienced any issues related to the use of this drug product.
Any adverse reactions or quality problems associated with Betaxolol Tablets, USP 10 mg (Batch Number: 17853A) should be reported to the FDA's MedWatch Adverse Event Reporting program. Reports can be submitte d online at
https://www.fda.gov/safety/medwatch-fda-safety-information-and-adverse-event-reporting-program
or through regular mail or fax. To obtain a reporting form, visit www.fda.gov/MedWatch/getforms.htm or call 1-800-332-1088.
It is essential to note that this recall is being conducted with the full cooperation and knowledge of the U.S. Food and Drug Administration (FDA).
In conclusion, the voluntary recall of Betaxolol Tablets, USP 10 mg (Batch Number: 17853A) by KVK-Tech, Inc. serves as a critical precautionary measure to ensure the safety of patients who rely on this medication. The presence of an Oxycodone tablet in the packaging process is a concerning development, particularly given the potential risks associated with inadvertent opioid administration. Patients and healthcare professionals are urged to take immediate action in response to this recall to safeguard public health.
For the latest
FDA Drug Recall
, keep on logging to Thailand Medical News.