H5N1 News
: In an alarming development, South Korea has been hit by an unexpected outbreak of H5N1 Avian Influenza in cats, raising concerns among both animal lovers and health officials. The Ministry of Agriculture, Food and Rural Affairs made a startling announcement on Saturday after confirming the presence of highly pathogenic avian influenza (H5N1 type) in a cat shelter located in Gwanak-gu, Seoul.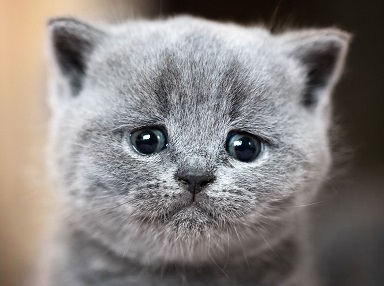 Pic Credit: NiseriN / www.photocreo.com
In a concerning turn of events, the H5N1 avian influenza outbreak among cats seems to be escalating, with three new suspected cases reported in cats. Just four days after confirming infections in two cats at the animal shelter, the Ministry of Agriculture, Food, and Rural Affairs revealed that three more feline residents from a cat shelter in Gwanak-gu, Seoul, are now under suspicion.
https://www.koreaherald.com/view.php?ud=20230730000086
The suspected cases have raised serious concerns among health authorities, as they involve the H5N1 virus, which can potentially lead to severe morbidity and mortality. The ministry is leaving no stone unturned in its efforts to determine the exact nature of these infections, and results are expected to be available within the next two to three days.
This recent spike in cases has put local authorities on high alert, and they are taking all necessary precautions to prevent any further spread of the virus. The affected shelter has been immediately isolated and disinfected to contain the potential transmission.
The alarming discovery of H5N1 infection among cats in Seoul South Korea first came to light when a distressed cat at the mentioned animal shelter displayed anorexia and respiratory symptoms, prompting its immediate transfer to a nearby animal hospital. Unfortunately, the feline lost its battle against the virus while undergoing treatment, leading the veterinary hospital to report the case to the Agriculture, Forestry, and Livestock Quarantine Headquarters. Subsequent tests confirmed the presence of the highly contagious H5N1 avian influenza in the cat. Another cat at the shelter also succumbed to the same H5N1 virus a few hours later it was reported.
Authorities have swiftly sprung into action to prevent the potential spread of the virus to humans, given the severity of the outbreak. The Korea Centers for Disease Control and Prevention (Korea CDC) is collaborating with local governments to conduct thorough contact investigations on cats to curb the infection's progression.
Interestingly, this isn't the first time South Korea has encountered avian influenza in felines. Back in December 2016, a similar incident occurred when domestic cats tested positive for highly pathogenic avian influenza (H5N6 type). However, no human infections were reported at the time.
H5N1 News
of the outbreak has raised concerns among the general population and health officials alike, given the potentially dire consequences if the virus spreads further. Authorities have been vigilant in tracking down anyone w ho may have come into contact with the infected cats to minimize the risk of human infection.
Dr Gregorio Torres, head of the Science Department at the World Organization for Animal Health (WOAH), commented on the evolving situation, stating that the ecology and epidemiology of H5N1 avian influenza have recently undergone a paradigm change. The virus has been detected in new geographical regions, causing alarming die-offs in wild birds, and now, an unprecedented rise in mammalian cases.
This concerning situation is not unique to South Korea. Europe has also experienced the spread of H5N1 avian influenza in recent years, leading to the culling of millions of birds on French farms and affecting the supply of poultry meat and eggs.
Furthermore, other regions like Poland have reported cases of avian influenza in cats, though, fortunately, no human infections have been recorded.
https://news.un.org/en/story/2023/07/1138762
As the outbreak continues to unfold, health authorities and governments worldwide are closely monitoring the situation and implementing stringent measures to prevent further transmission. Public cooperation is crucial in reporting any potential cases of H5N1 in cats and adopting necessary precautions.
For the latest
H5N1 News
, keep on logging to Thailand Medical News.