Glaucoma News: German Study Shows That Citicoline Does Not Slow The Progression Of Glaucoma! Beware Of Misleading Claims Online!
Glaucoma News
: Glaucoma, a leading cause of irreversible blindness worldwide, poses a significant public health challenge. Characterized by the progressive loss of retinal ganglion cells (RGC), this debilitating eye condition is primarily associated with elevated intraocular pressure (IOP). While controlling IOP remains the cornerstone of glaucoma management, it is evident that many patients continue to experience disease progression despite optimal IOP control. Therefore, the quest for alternative treatments to halt the relentless march of glaucoma remains a critical unmet need in ophthalmology.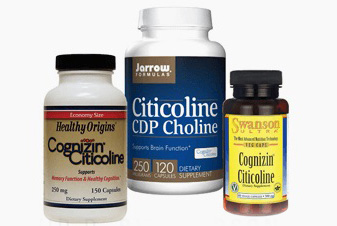 Citicoline, also known as cytidine-5′-diphosphocholine or CDP-choline, has garnered attention for its potential neuroprotective properties. Initially studied for its efficacy in various central neurodegenerative diseases such as Alzheimer's, Parkinson's, multiple sclerosis, cerebral ischemia, and traumatic brain injury, citicoline has shown promise in enhancing brain function and protecting neurons. In recent years, researchers have explored the potential benefits of citicoline in ophthalmology, particularly in conditions like amblyopia, non-arteritic ischemic optic neuropathy, corneal oxidative damage, and glaucoma.
Experimental studies on retinal cell cultures and animal models have suggested a protective effect of citicoline on glaucomatous RGC damage. Some clinical studies and misleading
Glaucoma News
coverages online have even postulated the use of citicoline as a supplement to IOP-lowering medications in glaucoma patients. However, these studies have often involved small sample sizes, leading to inconclusive results. To address this gap in knowledge, a systematic review was conducted to comprehensively evaluate the therapeutic potential of citicoline in glaucoma patients.
Methods
This systematic review adhered to the PRISMA 2020 statement, a set of guidelines for conducting systematic reviews and meta-analyses. A thorough literature search was performed in July 2023, using databases such as PubMed, Web of Science, Google Scholar, and Embase, to identify clinical studies that investigated citicoline's efficacy in glaucoma management. The primary outcomes of interest included intraocular pressure (IOP), mean deviation of the 24–2 visual field testing (MD 24–2), retinal nerve fiber layer (RNFL), and the pattern electroretinogram (PERG) P50-N95 amplitude in glaucoma patients. The risk of bias was assessed using the Review Manager 5.3 software and the Risk of Bias in Non-randomized Studies of Interventions (ROBINS-I) tool.
Results
Ten studies, encompassing a total of 424 patients, met the eligibility criteria and were included in this systematic review. The average follow-up duration was approximately 12.1 months, and the mean age of the patients was 56.7 years. The majority of patients had open-angle glaucoma (98.8%), while a smaller percentage had secondary glaucoma (0.9%) or normal tension glaucoma (0.2%). Importantly, all patients continued their IOP-lowering medications during the study period.
The overall risk of bias in the included studies was assessed as low to moderate. Among the key findings, there were no sign ificant differences observed in IOP, MD 24–2, RNFL, or PERG P50-N95 amplitude between the group receiving citicoline and the control group. Additionally, no improvement was noted from baseline to the last follow-up in IOP, MD 24–2, RNFL, or PERG P50-N95 amplitude for either group.
Discussion
The systematic review's primary finding suggests that citicoline supplementation did not lead to a significant reduction in IOP or significant improvements in RGC preservation, visual field function, or retinal function in glaucoma patients
.
While experimental studies and some previous clinical reports had hinted at the potential neuroprotective properties of citicoline, the results of this comprehensive analysis do not provide strong support for its use as an adjunctive therapy in glaucoma management.
One limitation of the present study is the relatively small number of clinical studies available for analysis. Additionally, 50% of the included studies were retrospective in nature, which may affect the overall quality of evidence. The heterogeneity in citicoline dose, administration route, treatment duration, and control groups across studies further complicates the interpretation of results. The absence of a standardized follow-up scheme for visual field progression monitoring, as recommended by Garway-Heath et al., also represents a limitation.
Furthermore, all patients in the citicoline group continued their IOP-lowering medications during the study, leading to heterogeneity in the types of medications used. Continuous or periodic administration of citicoline might be necessary due to its short duration of action, and this factor was not consistently accounted for in the included studies.
Conclusion
In conclusion, the available evidence does not strongly support the use of citicoline as a therapeutic agent for slowing the progression of glaucoma. While experimental studies and some earlier clinical reports had suggested a potential benefit, the results of this systematic review, based on a comprehensive analysis of recent studies, do not demonstrate significant improvements in key glaucoma-related parameters such as IOP, RGC preservation, visual field function, or retinal function.
Given the limitations of the current body of evidence, future research in the form of larger randomized, prospective studies is warranted. Such studies should aim to determine the ideal treatment duration, dose, and administration route for citicoline, particularly in specific subtypes of glaucoma. Until more robust evidence emerges, clinicians should exercise caution when considering citicoline as an adjunctive neuroprotective therapy for glaucoma patients. Glaucoma remains a complex and multifaceted condition, and the quest for effective treatments that can halt its progression continues.
The study Findings were published in the peer reviewed journal: Plos One.
https://journals.plos.org/plosone/article?id=10.1371/journal.pone.0291836
For the latest
Glaucoma News
, keep on logging to Thailand Medical News.