BREAKING NEWS! Researchers Warn That COVID-19 Infections And Vaccines Are Driving Increases In Incidences Of Acute Macular Neuroretinopathy!
Case Studies Show That Many Post COVID And Post Vaccine Young Adults And Even Children Developing The Once Rare Eye Condition!
Thailand Medical
: Since the outbreak of COVID-19, the world has been grappling with the devastating consequences of the SARS-CoV-2 coronavirus. As researchers and medical professionals work tirelessly to understand the virus and its impact on various bodily systems, a new warning has emerged from Chinese researchers regarding a rare eye condition associated with COVID-19.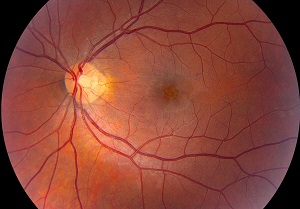 A team of experts from Huazhong University of Science and Technology in Wuhan, China, has recently reported a surge in cases of acute macular neuroretinopathy (AMN) following the easing of epidemic control measures for COVID-19 in early December 2022. AMN is a rare retinal microvascular disorder that leads to the sudden onset of paracentral or central scotomas, causing impaired vision in individuals.
The study team documented four cases of AMN in patients who experienced symptoms such as fatigue, headache, chills, and fever after being infected with the SARS-CoV-2 virus. These individuals developed visual impairments, including blurred vision and scotomas, soon after the COVID-19 infection. Detailed examinations using optical coherence tomography (OCT) revealed distinct retinal manifestations, such as hyper-reflective segments and disruptions in the outer plexiform layer (OPL), outer nuclear layer (ONL), ellipsoid, interdigitation zones, and retinal pigment epithelium (RPE) layers.
Treatment for the patients involved the administration of oral prednisone, which was gradually tapered. While there was some improvement in their conditions, slight scotomas persisted, and the hyper-reflective segments on OCT gradually faded with irregularity in the outer retina. Unfortunately, one patient was lost to follow-up, highlighting the need for continued monitoring and care for individuals affected by AMN.
The study team emphasize that with the ongoing COVID-19 pandemic and widespread vaccination programs, the incidence of AMN is expected to rise. Ophthalmologists need to be aware of the potential connection between COVID-19 and the development of AMN to ensure timely diagnosis and appropriate treatment for affected individuals.
COVID-19 has been associated with a range of ocular symptoms, including conjunctivitis, scleritis, acute anterior uveitis, retinal/choroid manifestations, and neuro-ophthalmologic manifestations.
In the case of AMN, the exact mechanism linking the virus to the eye condition remains unclear. However, there have been reports of a surge in AMN cases during the COVID-19 pandemic and following COVID-19 vaccinations, suggesting a possible association.
Corresponding author, Dr Qiong Huang from the Department of Ophthalmology, Union Hospital, Huazhong University of Science and Technology told
Thailand Medical
News, "We speculate that the inflammatory reaction triggered by the SARS-CoV-2 virus especially its spike proteins may lead to acute vascular events in the outer retina or choroid, resulting in ischemia in the deep reti nal capillary plexus. It is interesting to note that the retina contains ACE-II receptors, which are known to facilitate viral entry, and the virus has been detected in retinal tissue of deceased COVID-19 patients."
Currently, there are no established guidelines for treating AMN related to SARS-CoV-2 infection or vaccination. Some cases have resolved spontaneously, while others have been managed with corticosteroid therapy. The researchers stress the need for further studies to investigate the association between AMN and COVID-19, as well as to explore the underlying mechanisms and develop effective treatment strategies.
In conclusion, the emergence of AMN cases following COVID-19 infections and vaccinations is a concerning trend. As the pandemic continues and SARS-CoV-2 infections persist, it is crucial for healthcare professionals to remain vigilant and consider the possibility
The study findings were published in the peer reviewed Journal of Inflammation Research (Taylor Francis).
https://www.tandfonline.com/doi/full/10.2147/JIR.S413050
For the latest COVID-19 News, keep on logging to
Thailand Medical
News.