BREAKING! COVID-19 News: Researchers Concerned About New BA.5.2.1 With Mutations In The ORF9B In Japan May Be Driving Disease Severity And Deaths!
COVID-19 News
: While many ignorant twitter 'COVID-19 experts" are still praising Japan and claiming that the country had managed its COVID-19 issues well, many are unaware as the mainstream media has not covered how bad things are in Japan over the last three weeks and how things are unfolding there.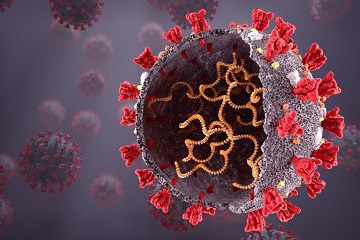 In the last 24 hours, Japan reported 177,622 new daily COVID-19 infections of which 530 were described as critical cases requiring immediate hospitalization. Also, there was 339 new COVID-19 deaths reported for the last 24 hours.
https://covid19.mhlw.go.jp/extensions/public/en/index.html
https://www.google.com/search?q=covid1-9+deaths++japan&sxsrf
https://www.nippon.com/en/japan-data/h00901/
Since the 1
st
of December 2022 till 23
rd
of December 2022, a total of 5,193 Japanese have died from COVID-19 based on the existing criteria for determining COVID-19 deaths. In reality the actual figures could be as high as 4 to 5-fold!
Japan, a highly vaccinated and boostered country with almost all Japanese practicing masking and necessary COVID-19 preventive measures is on its way to surpassing deaths and hospitalizations that what it has experienced in previous COVID-19 waves.
Hospitals in the country are currently overwhelmed and there is literally no hospital beds or ICU bed available, similar to what is being seen in UK, China etc. Updated data shows that here are more than 699,367 people currently hospitalized in Japan due to COVID-19!
https://mainichi.jp/english/covid19
https://corona.go.jp/en/dashboard/
Now if any morons have the audacity to say that all the new variants in circulating are mild or that the we have to learn to learn to live to the SARS-CoV-2 virus, they really deserve to be have their heads bashed by a baseball bat! While some countries can hide the conceal the data due to stringent and concerted efforts by the government along with paying or controlling the media and even in some cases using dictatorial laws to prevent reporting the truth, the facts will eventually come out and people must never forget and do what is necessary to eradicate the world of these scum when the time comes!
Despite, similar queues at crematoriums as what is being seen in China, Sweden and Norway etc, no mainstream media has covered what is truly happening in Japan at the moment.
https://www.reuters.com/world/china/beijing-braces-surge-severe-covid-cases-world-watches-with-concern-2022-12-21/
https://petersweden.substack.com/p/funeral-homes-alarm
Researchers are also concerned that a few new variants that have emerged in Japan are behind this new surge in disease severity hospitalizations and deaths.
In a previous
COVID-19 News
coverage, Thailand Medical News had covered one such variant in a past COVID-19 News coverage that emerged in Japan ie BF.5 with mutations in ORF1a ie I2873V.
https://www.thailandmedical.news/news/breaking-covid-19-news-is-the-new-bf-5-variant-with-orf1a-i2873v-mutation-driving-covid-19-deaths-in-japan-urgent-research-warranted
The new BF.5 variants also spots the following mutations that have not been seen on most other BA.5 variants or sub-lineages….S: A1020S,ORF7a: H47Y and ORF9b: K40R.
Now, researchers have also discovered new BA.5.2.1 sub-lineages with variety of mutations on the ORF9b protein.
https://nextstrain.org/community/kkosaki/ncov/japan?c=gt-ORF9b_10,16,29,30,78&d=tree,entropy,frequencies&f_country=Japan&f_pango_lineage=BA.5.2.1&p=full
Some of these mutations found on the ORF9b protein include P10S, D16G, A29I, V30L, M78T.
Past studies have showed that the ORF9b protein is capable of damaging the human innate immune system.
https://www.nature.com/articles/s41586-021-04352-y
https://www.nature.com/articles/s41467-021-23118-8
https://www.sciencedirect.com/science/article/pii/S0300908422001468
Studies have also shown that the ORF9b protein can help increase the risk of disease severity via various mechanisms.
https://pubmed.ncbi.nlm.nih.gov/36230930/
https://bpsbioscience.com/sars-cov-2-accessory-proteins-orf9b
https://journals.asm.org/doi/10.1128/MCB.00185-21
https://www.frontiersin.org/articles/10.3389/fimmu.2021.708264/full
https://www.sciencedirect.com/science/article/pii/S2211124721000747
https://europepmc.org/article/PMC/7103405
https://pubmed.ncbi.nlm.nih.gov/33913550/
There is strong suspicion that both these new BF.5 and also BA.5.1.2 sub-lineages spotting these mutations are not only driving disease severity and increased risk of mortality in Japan but also in China and soon elsewhere.
Urgent research is needed on both these new emerging SARS-CoV-2 variants.
Thailand
Medical News
predicts that besides more new variants spotting ORF9b mutations that will damage the innate immune system, we will also see new variants spotting spike mutations in the 670 to 699 regions and also many with new mutations in the spike and also N proteins in the next few weeks, that will lead to increased risk of disease severity and also mortality.
We wish all a Merry Christmas and A Great New Year 2023. 2023 will be a fun year and we will hopefully see less COVID-19 minimizers and also 'COVID-19 experts' on twitter as hopefully all the newer emerging variants will deal with them!
For the latest
COVID-19 News
, keep on logging to Thailand Medical News.