BREAKING! Mexican Scientists Warns Of A New More Transmissible And Immune Evasive SARS-CoV-2 Variant BW.1 Spreading In Mexico And Soon In America!
COVID News
: Scientists from the Instituto de Biotecnología - Mexico, Universidad Autónoma de la Ciudad de México, Instituto Mexicano del Seguro Social and MIVEGEC, Université de Montpellier, IRD, CNRS are warning that a new SARS-CoV-2 variant called BW.1 is spreading rapidly in Mexico and is likely to spread across to the United States, Canada and also elsewhere due to lack of proper border health screenings.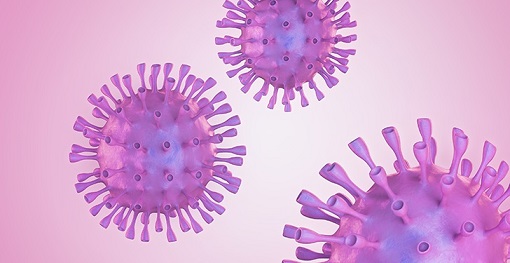 The swift growth of the BW.1 SARS-CoV-2 variant coincides with a new rapid increase of COVID-19 cases occurring in Southeast Mexico staring in October, 2022, putting an end to a period of low transmission after Mexico's fifth epidemiological wave.
The new BW.1 variant was identified in Mexico in late July 2022 but since October 2022 has increased and become a dominant variant in circulation. Up to 75% of weekly sequenced genomes in the region have been identified as BW.1!
The BW.1 variant also known as B.1.1.529.5.6.2.1 originated from the BA.5 variant.
https://cov-spectrum.org/explore/World/AllSamples/Past6M/variants?nextcladePangoLineage=BW.1*
The Mexican study team conducted a comprehensive genomic comparison to characterize BW.1's evolutionary history and to identify its origins and its most important mutations.
An alignment of all the genomes of BW.1 and its parental BA.5.6.2 variant was carried out to identify their mutations. A phylogenetic reconstruction and a longitudinal analysis of point mutations were performed to trace back their origin and contrast them with key RBD mutations in variant BQ.1, one of the fastest growing lineages to date.
The study findings showed that the BW.1's genome derives from Mexican sequences of BA.5.6.2. Two traceable synonymous substitutions support its Mexican origin whereas other two are specific to BW.1: S:N460K and ORF1a:V627I.
The distinct mutations found in the receptor binding domain includes S:K444T, S:L452R, S:N460K and S:F486V and these were also found to be relevant for immune escape and are also key mutations found in the BQ.1 lineage.
The study findings showed BW.1 appears to have arisen in the Yucatan Peninsula in Mexico sometime around July 2022 during the fifth COVID-19 wave. Its explosive growth may be in part explained by relevant escape mutations also found in BQ.1.
The study findings were published on a preprint server and are currently being peer reviewed.
https://www.researchsquare.com/article/rs-2285898/v1
Since late October, Mexican health authorities have stopped reporting on COVID-19 statistics and free public COVID-19 testing have literally been done way with.
Local Mexican
COVID News
outlets also do not report on the COVID-19 crisis in the country due to discreet restrictions imposed by the government.
However, doctors have been witnessing an increase in infections in particular breakthrough infect ions and also reinfections alongside an increase in hospitalizations.
While majority infected with the new variant appear to only have mild symptoms, those in the vulnerable groups (is the aged, the young, the obese, the immunocompromised, those with existing comorbidities and those with certain genetic makeups) are hard hit by the new BW.1 variant including experiencing disease severity and also increased risk of mortality.
Interesting as well, excess deaths rates in particularly due to heart failures, strokes, kidney failures and sepsis are increasing.
There is however not much data available on the pathogenesis of the new BW.1 variant.
At the time of reporting, the BW.1 variant has already been detected in about 9 other countries including the United States, Canada, United Kingdom, Switzerland, Austria, Denmark, Chile, Netherlands and Israel.
Researchers are currently studying this new BW.1 variant and more details are expected soon.
For more the latest
COVID News
, keep on logging to Thailand Medical News.