BREAKING NEWS! SARS-CoV-2 Delta And Omicron Variants Display Enhanced Resistance to UV Light Compared To Original Wuhan Strain!
SARS-CoV-2 Is Evolving In All Ways For Continued Survival Including Dealing With Environmental Factors. Studies Warranted On New Sub-Lineages.
COVID-19 News
: In a worrisome discovery, researchers at the University of Toronto in Canada have found that the Delta and Omicron variants of the SARS-CoV-2 virus, responsible for the COVID-19 pandemic, have evolved to better withstand UV light disinfection compared to the original Wuhan strain. These variants, known for their increased transmissibility, now require a 17% higher UV254 dose to be effectively disinfected unlike the initial Wuhan wildtype strains.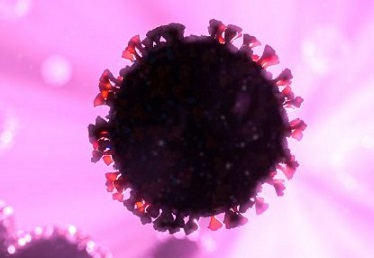 UV light has been widely recognized as a valuable tool in combating the spread of coronaviruses as covered in previous
COVID-19 News
reports.
https://www.thailandmedical.news/news/far-uvc-columbia-university-researchers-show-that-far-uvc-light-kills-99-9-percent-of-airborne-coronaviruses-while-being-safe-for-humans
https://www.thailandmedical.news/news/u-s-study-shows-that-upper-room-germicidal-ultraviolet-c-irradiation-ur-guv-devices-effective-in-eradicating-aerosolized-sars-cov-2-in-enclosed-areas
https://www.thailandmedical.news/news/uv-light-eradicating-sars-cov-2-coronavirus-that-causes-covid-19-with-handheld-uv-light-devices
From robotic disinfection in hospital rooms to sanitizing passenger aircraft, UV disinfection has proven effective in various applications. However, this new research highlights the need to adapt UV disinfection strategies to account for the increased resistance of the Delta and Omicron variants.
The study measured the UV254 disinfection rate constants for SARS-CoV-2 and its variants, revealing values of 1.4 ± 0.3 cm2/mJ for the original strain and 1.1 ± 0.2 cm2/mJ for both Delta and Omicron variants. These results were statistically different from the ancestral strain at a 95% confidence level, indicating the variants' heightened resistance to UV disinfection.
The researchers attribute this disparity to the absence of repeating uracil (U) bases in the genomes of the Delta and Omicron variants. It is well-established that repeating pyrimidine bases, such as uracil, are sensitive to UV radiation.
Interestingly, the Delta and Omicron variants contain 2.6% and 3.7% fewer uracil triplets (UUU) respectively, compared to the original strain. This reduction in UV sensitivity has implications for various UV disinfection applications, including upper-room disinfection, air handling equipment, and aircraft saniti zation.
UV disinfection rate constants play a crucial role in determining the efficacy of UV disinfection technology. However, systematic estimates for SARS-CoV-2 and its variants are scarce. Conducting experiments with the actual virus is challenging due to safety precautions, leading to a lack of standardization. The study team addressed this issue by utilizing a standardized collimated beam bioassay in aqueous suspension to estimate the rate constants accurately.
The study also compared the Delta and Omicron variants to the original strain and observed significant differences. Both variants exhibited lower rate constants and overall reduced UV sensitivity. Consequently, achieving the same level of disinfection required a 19% higher UV dose for the Delta variant and a 16% higher UV dose for the Omicron variant, as compared to the ancestral strain.
Despite the increased resistance observed in the variants, it is important to note that SARS-CoV-2 and its variants remain relatively sensitive to UV254, with rate constants approximately twice as large as other common airborne diseases like tuberculosis. Alternative sources of UV radiation, such as KrCl* excimer lamp sources or Far UVC radiation, may provide safer and more effective disinfection options.
The findings also shed light on the impact of genomic differences on UV sensitivity. The Delta and Omicron variants contain fewer repeating uracil bases and cytosines, likely contributing to their reduced UV sensitivity. The study suggests that these variations, particularly in key locations, play a significant role in the variants' enhanced resistance to UV disinfection. The new variants are better suited for outdoors spreads where sunlight is still present.
There is also an urgent need to also assess UV resistance by the newer emerging SARS-CoV-2 sub-lineages as it is also believed that they are adapting for better survival out of the human host as well.
In conclusion, this study findings highlight the evolving nature of SARS-CoV-2 and its variants. While the original strain displayed relative sensitivity to UV disinfection, the Delta and Omicron variants have evolved to better withstand UV light, requiring higher UV doses for effective disinfection. These findings have critical implications for various applications, urging the adaptation of UV disinfection strategies to effectively combat the spread of these highly transmissible variants in settings such as hospitals and public spaces.
The study findings were published in the peer reviewed journal: ACS ES & T Engineering.
https://pubs.acs.org/doi/10.1021/acsestengg.3c00019
For the latest
COVID-19 News
, keep on logging to Thailand Medical News.
Read Also:
https://www.thailandmedical.news/articles/covid-19-disinfectants