COVID-19 Updates: PCR and ATK Test Efficacy, XBF Variant Expected To Become Predominant Globally, WHO Warns That Global COVID-19 Deaths Rising!
COVID-19 Updates

: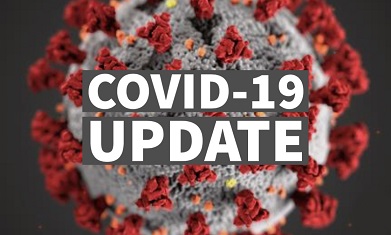 Current RT-PCR And ATK Tests May Not Be Sensitive To XBB Sub-Lineages And Also Newer Emerging Subvariants.
There are concerns after reports by numerous physicians and also researchers that the current ATK test kits and even Rt-PCR testing platforms might not be sensitive to the various XBB sub-lineages and also newer emerging subvariants.
The U.S. FDA will be conducting a full review and will publish updates on its sites in coming weeks and everybody is advised to review the site for details.
https://www.fda.gov/medical-devices/coronavirus-covid-19-and-medical-devices/sars-cov-2-viral-mutations-impact-covid-19-tests
XBF Variant Is Fast Spreading And Expected To Become Predominant Globally.
While the world was focused on the stupid XBB.1.5 or Kraken variant as a result of fear mongering led by some Canadian, American and European 'experts' and the stupid Western mainstream media, the XBF recombinant variant which as been active in Australia for some time and is driving disease severity and also increasing mortality there has now not only become the dominant variant in Australia but is now slowing finding its way across the world and in some countries like Austria, Denmark and Sweden. where it is spreading and rising fast in circulation.
https://cov-spectrum.org/explore/World/AllSamples/Past6M/variants?nextcladePangoLineage=XBF
https://twitter.com/Mike_Honey_/status/1617122251429801986
https://twitter.com/Mike_Honey_/status/1616294037560111104
It should be noted that the XBF recombinant variant is actually more immune evasive and transmissible than the XBB.1.5 variant! Preliminary data shows that it is slightly more pathogenic and seems to be driving more disease severity for example in Sweden.
https://twitter.com/dobssi/status/1616422946817327105/photo/1
https://twitter.com/RajlabN/status/1614431159500550144/photo/1
WHO Warns That Global COVID-19 Infections And Deaths Rising In January 2023!
The WHO is warning that COVID-19 infections and deaths are rising in January 2023 and that the COVID-19 pandemic is far from over!
In its latest
COVID-19 Updates
report, it said that there were nearly 2.8 million new COVID-19 cases and over 13 000 deaths globally reported just for the week of 9 to 15 January 2023.&n bsp;
https://www.who.int/publications/m/item/weekly-epidemiological-update-on-covid-19---19-january-2023
It added that in the last 28 days (19 December 2022 to 15 January 2023), nearly 13 million cases and almost 53 000 new deaths were reported globally, a 20% increase in death rates!
It should be noted that this data is based on reported figure and because many countries are underreporting or not reporting, the actual numbers could be far higher!
COVID-19 Situation In Afghanistan Is Catastrophic But No Media Reporting!
It is time that the WHO intervened and investigated as to what is brewing in Afghanistan as local physicians are reporting that not only are COVID-19 cases spiraling out of control in the county but there are many developing severe pneumonia and ARDs and the death rates are rising at exponential level.
The public healthcare infrastructure in Afghanistan is non-existent and with the exception of a few major hospitals and also private polyclinics, there is nothing else available for the sick and while already hospital are overflowing, physicians are reporting an acute shortage of drugs and also medical equipment such as ventilators and oxygen concentrators.
There are very few foreign NGOs left in the country due to restrictions imposed by the current government and local media are prevented form reporting about the situation unflooding in the country.
What is even more worrisome is that as a result of a complete lack of genomic surveillance in the country, no one has a clue as to what SARS-CoV-2 variants are at play and as to whether any new SARS-CoV-2 variants or sub-lineages have emerged in the country and could contributing the rising deaths not only among adults but among children as well!
For the latest
COVID-19 Updates
, keep on logging to Thailand Medical News.