Dengue News: Indian Researchers Warn That Dengue Infections Can Also Lead To Psychosis and Mania!
Dengue News
: Dengue fever, a mosquito-borne viral infection, has long been associated with a range of physical symptoms, from high fever and muscle pain to bleeding tendencies. However, recent studies have shed light on the potential of dengue fever to trigger psychiatric manifestations, although such cases remain relatively rare. In this
Dengue News
report, we present a case study from Dr. D. Y. Patil Medical College, Hospital & Research Centre in Pune, India, in which a 25-year-old male developed mania and psychotic symptoms following a dengue fever infection. We explore the comprehensive diagnostic workup, treatment, and the implications of this rare but significant complication.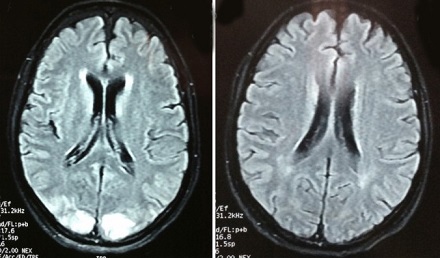 Dengue Fever and Its Neurological Implications
Dengue fever, prevalent in tropical regions, is known for its classic symptoms, including high-grade fever, severe headaches, joint pain, and rashes. In addition to these physical symptoms, it can also lead to neurological manifestations, further complicating its clinical presentation. Neurological symptoms are reported in a range of 0.5% to 5.4% of dengue fever cases, and their recognition is crucial for appropriate management.
Historically, the connection between infectious diseases and mental health has intrigued medical professionals. As far back as 1845, researchers proposed the idea of an infective origin of mental illness. Early studies noted that patients with encephalitis lethargica displayed symptoms reminiscent of schizophrenia and affective disorders, raising questions about the link between infections and psychiatric manifestations.
Over the years, dengue fever has garnered attention for its diverse neurological symptoms. What was once considered a cyclical pattern of the disease is now an annual occurrence. Recent years have witnessed a surge in reports of dengue fever with atypical presentations, particularly those involving neurological symptoms. While the physiological impact of dengue fever is well-documented, its role in precipitating psychiatric symptoms remains an area in need of exploration. Despite documented cases of encephalitis associated with dengue fever, the broader spectrum of psychiatric manifestations remains relatively underrepresented in the medical literature.
Case Presentation: The Onset of Mania and Psychosis
The case the medical researchers from India presented involves a 25-year-old male who, until one week prior, was in his usual state of health. During a recent trip to a tropical region, he contracted dengue fever, presenting with classic symptoms such as high-grade fever, severe headache, joint pain, and rash. He received conservative management with paracetamol in an outpatient setting, and for the first few days, the course of his illness appeared typical.
Approximately five days after the onset of his dengue symptoms, the patient's family noticed a significant change in his behavior. He exhibited extreme hyperactivity, impulsivity, pressured speech, and a decreased need for sleep. Additionally, he displayed delusions of grandeur, claiming to have special powers and the ability to communicate with supernatural entities. His mood was labile, and he exhibited irritability. Notably, the patient had no prior history of psych iatric illness or hospitalization and no known family history of mood disorders or psychosis. He was not on any medications, recreational drugs, or alcohol and had no known chronic medical conditions.
Upon examination, the patient displayed elevated mood, pressured speech, and agitation, indicative of a manic episode. His thought processes were disorganized, with tangential or racing thoughts, making it challenging to discern a logical flow of ideas. Despite these disorganized thought processes, his higher mental functions, including abstract thinking, remained intact. Furthermore, the Young Mania Rating Score (YMRS) indicated a severe manic episode.
Laboratory evaluations revealed positive immunoglobulin M (IgM) on enzyme-linked immunosorbent assay (ELISA) with a platelet count within the normal range. Other systemic tests, including renal and liver function, coagulation profiles, and urine analysis, were normal. An electrocardiogram showed sinus rhythm, and a brain MRI scan revealed no structural abnormalities.
Diagnosis and Treatment
Based on the clinical presentation and laboratory findings, the patient was diagnosed with a manic episode with psychotic features following dengue fever. He was initiated on mood stabilizers and antipsychotic medications, including oral olanzapine and lorazepam. Over the course of seven days, the patient showed significant improvement, with a 50% reduction in symptoms as assessed by the YMRS score. The benzodiazepam lorazepam was gradually discontinued over two weeks, while olanzapine was continued for six months. The patient remained asymptomatic two months after discontinuing antipsychotic medication.
Exploring the Psychiatric Implications of Dengue Fever
The case presented here sheds light on the emerging evidence of psychiatric manifestations associated with dengue fever. Although psychiatric symptoms are more commonly linked to dengue infection, such as anxiety and depression, our case emphasizes the need for vigilance in assessing psychiatric symptoms following infectious diseases, even in the absence of a prior psychiatric history.
It is worth noting that the management of primary dengue infection mainly involves anti-inflammatory agents and corticosteroids. However, corticosteroid use can induce psychiatric disturbances, including mania, depression, psychosis, and cognitive impairments. This complicates the picture when dealing with patients who already present with psychiatric symptoms.
In this case, the administration of pharmacotherapy involving olanzapine and lorazepam proved effective in managing the patient's manic symptoms. This successful treatment approach led to a significant reduction in YMRS scores, indicating the effectiveness of the chosen treatment plan.
Conclusion
The case presented here underscores the need for healthcare professionals to remain vigilant for psychiatric manifestations in patients recovering from dengue fever. While most cases of dengue infection lead to physical symptoms, it is essential to recognize the potential for psychiatric complications, even in the absence of prior psychiatric history.
Prompt diagnosis and appropriate management can lead to favorable outcomes for patients experiencing manic and psychotic symptoms following dengue fever. As the incidence of dengue fever continues to rise in tropical regions, understanding and addressing its diverse clinical presentations, including psychiatric complications, is crucial to providing comprehensive and effective healthcare to those affected by this mosquito-borne disease.
The case report was published in the journal: Cureus.
https://www.cureus.com/articles/194496-acute-psychosis-and-mania-an-uncommon-complication-of-dengue-fever?score_article=true#!/
For the latest
COVID-19 News
, keep on logging to Thailand Medical News.