BA.2.86 News: Swiss Scientists Confirm That SARS-CoV-2 BA.2.86 Variant Detected In Waste Water Samples Collected From Laupen; Canton Bern, Switzerland!
BA.2.86 News
: Swiss researchers from the Swiss Federal Institute of Technology Zurich or ETH Zurich involved with waste water monitoring in Switzerland have reported in the last one hour the confirmation of the detection of SARS-CoV-2 in waste water samples in Laupen, in the Bern canton.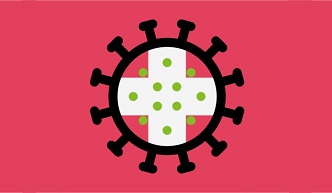 According to Professor Tanja Stadler, a full professor at Eth Zurich, the frequency of BA.2.86 in waster water samples taken Laupen was approximately about 2%. It should be noted that form this data, it is near impossible to say as to how many individuals could be infected with the particular variant.
https://twitter.com/TanjaStadler_CH/status/1694298380841996613
Dr Stadler said in her post, "BA.2.86 has been detected in wastewater samples from Switzerland (Laupen; canton Bern) taken on Aug. 5 and 6. Its frequency is rather uncertain, somewhere around 2%. The other 13 monitored locations across the country do not show a signal for BA.2.86-defining mutations yet."
This would make Switzerland the 6
th
country where the BA.2.86 variant has been found i.e. Israel, Denmark, United States, United Kingdom and South Africa.
The discovery of two sequences bearing the BA.2.86 variant in South Africa was reported earlier this morning in TMN's
BA.2.86 News
coverage.
https://www.thailandmedical.news/news/breaking-covid-19-news-two-genomic-sequences-of-ba-2-86-detected-in-south-africa-total-number-of-ba-2-86-cases-stands-at-9-across-5-countries
There were also claims by a Thai doctor online (We archived a twitter post) that BA.2.86 was also found in waster water samples in Thailand but there was no further actual validation of the claims, hence we did not cover it as yet.
The BA.2.86 that has more than 30 mutations is suddenly showing up in various countries across the world and is getting many researchers worried.
Also, while studies show that mutations on it makes it highly immune evasive, not much is known yet as to its pathogenesis and whether it drives disease severity.
Interestingly, the second case detected in the United States in an individual arriving from after a trip to Japan in Virginia, was an asymptomatic case.
https://www.cidrap.umn.edu/covid-19/us-reports-another-ba286-covid-19-sequence
Many researchers are warning that the discovery of just a few BA.2.86 sequences could be the tip of the iceberg and suspect that it could have been silently spreading for a while now as the are now no longer COVID-19 preventive measures being enforced in most countries and stringent health screenings at borders and airports h ave been done away with.
Further, most countries are either no longer doing any COVID-19 testing or even genomic sequencings and the ones that are still doing so…. are doing it at an extremely low rate.
Some scientists even speculate that even other more concerning variants could be spreading and have yet to even be identified yet.
The general consensus is that the winter of 2023 should possibly witness some more deadly SARS-CoV-2 sub-lineages making its rounds.
In the meanwhile, the general public should not panic, rather they should g back to masking irrespective whatever advice is given by others and they should practice more preventive measures to prevent getting infected with the SARS-CoV-2 virus.
For the latest
BA.2.86 News

,
keep on logging to Thailand Medical News.