Scientists Discover That Brain Fog In Long COVID Is Due To Disruption Of Mannan-Binding Lectin Pathways By SARS-CoV-2 Spike Proteins
MBL, the first recognition subcomponent of the Complement lectin pathway, has been found to bind to glycosylated SARS-CoV-2 spike proteins.
Long COVID
: The persistent symptoms of COVID-19, known as
Long COVID
, have been a topic of intense research. Among these symptoms, "brain fog" has emerged as a significant neuropsychiatric sequelae that affects cognitive function and quality of life. Scientists from the University of Trieste, IRCCS Burlo Garofolo, and United Arab Emirates University have made a groundbreaking discovery linking brain fog in
Long COVID
to the disruption of Mannan-Binding Lectin (MBL) pathways by SARS-CoV-2 spike proteins. This finding sheds light on the underlying mechanisms responsible for this debilitating symptom.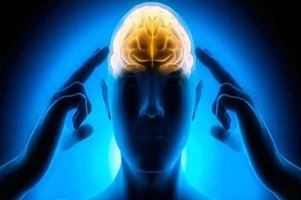 Long COVID Brain Fog
Long COVID
refers to symptoms that persist for at least 12 weeks after SARS-CoV-2 infection, affecting individuals of all ages and genders. Neurological issues are prevalent in
Long COVID
patients, with "brain fog" being one of the most commonly reported symptoms. Brain fog encompasses various neurological complications, including inattention, short-term memory loss, and reduced mental acuity. These cognitive impairments can persist for weeks or even months after the acute phase of the illness, significantly impacting daily activities.
The Role of the Complement System
Scientists have been uncovering the crucial role of the complement system (C) in the pathogenesis of COVID-19. Dysregulated C activation has been associated with severe manifestations of the disease. MBL, the first recognition subcomponent of the C lectin pathway, has been found to bind to glycosylated SARS-CoV-2 spike proteins. Genetic variants of MBL2 have been linked to severe COVID-19, requiring hospitalization.
MBL Deficiency and Brain Fog
To investigate the relationship between brain fog and the C pathway, the study team measured MBL activity and levels in the sera of COVID-19 patients experiencing brain fog or only hyposmia/hypogeusia (loss of smell and taste) as persistent symptoms. A comparison was made with healthy volunteers.
Surprisingly, significantly lower levels of MBL and lectin pathway activity were observed in patients with brain fog compared to recovered COVID-19 patients without brain fog. These findings suggest that brain fog in Long COVID can be considered one of the diverse manifestations associated with increased susceptibility to infections and diseases caused by MBL deficiency.
The Complex Puzzle of Long COVID
The exact mechanisms behind
Long COVID
and brain fog are not yet fully understood. Various factors, including viral neuro-invasion, abnormal immune responses, and endothelial dysfunction, have been proposed as potential contributors. However, this study highlights the involvement of MBL deficiency in the pathogenesis of
L ong COVID
brain fog. MBL, acting as a double-edged sword, can both enhance virus elimination and potentially contribute to the development of severe symptoms.
Future Directions
The identification of MBL deficiency as a potential factor in
Long COVID
brain fog opens up new avenues for understanding and treating this debilitating symptom. Further research is needed to explore the precise mechanisms by which SARS-CoV-2 spike proteins disrupt MBL pathways and how this disruption contributes to cognitive impairment. Additionally, investigating therapeutic strategies to restore MBL activity could offer potential avenues for managing
Long COVID
-related brain fog.
Conclusion
This groundbreaking study provides valuable insights into the complex pathophysiology of
Long COVID
brain fog. By highlighting the disruption of Mannan-Binding Lectin pathways by SARS-CoV-2 spike proteins, the study team has uncovered a key piece of the puzzle. This discovery brings us one step closer to understanding the mechanisms behind brain fog in long COVID and paves the way for targeted interventions to alleviate this distressing symptom, improving the lives of those affected by
Long COVID
.
The study findings were published in the peer reviewed journal: Frontiers In Immunlogy.
https://www.frontiersin.org/articles/10.3389/fimmu.2023.1191083/full
For the latest on
Long COVID
, keep on logging to Thailand Medical News.