BREAKING NEWS! Italian Study Finds That COVID-19 Infections And Vaccines Can Cause Onset Of Necrotic Ulcerations Of The Vulva Or Lower Vagina!
A new study has uncovered an alarming discovery in which SARS-CoV-2 infections or vaccines can cause the onset of Lipschütz Ulcer (Necrotic Ulcerations Of The Vulva Or Lower Vagina) in females! Incidences of Lipschütz Ulcer has been rising globally in the last two years with many doctors misdiagnosing the causes as being related to STIs or STDs etc.
COVID-19 News
: In a startling revelation, a recent Italian study has shed light on a concerning association between SARS-CoV-2 infections, COVID-19 vaccinations, and the onset of Lipschütz ulcer in females. This groundbreaking research, conducted by teams from Sapeinza University of Rome, University of Pavia, IRCCS Foundation Policlinico San Matteo, and the Italian Society of Colposcopy and Cervicovaginal Pathology (SICPV), has sent shockwaves through the medical community.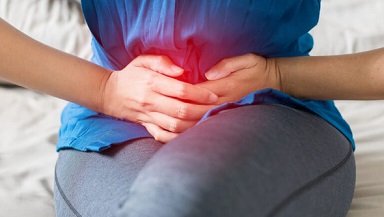 Lipschütz ulcer, also known as "ulcus vulvae acutum" or "acute genital ulceration," has long been a medical enigma. It was first described by Benjamin Lipschütz in 1913 and was once considered a rare condition. However, recent findings suggest that it might account for up to 30% of vulvar ulcerations. This alarming discovery demands a comprehensive exploration of Lipschütz ulcer, its possible triggers, clinical manifestations, and treatment modalities.
Lipschütz Ulcer: Clinical Presentation and Characteristics
Lipschütz ulcer typically manifests as a sudden and excruciating onset of painful ulcers on the vulva, often without an apparent cause. These ulcers typically range from 0.1 to 2.5 cm in size, featuring a distinctive appearance with a red border and a necrotic center covered by grey exudate or grey-black eschar. (Please refer to the journal for the actual pictures as we are unbale to post hem on our site to the graphic nature. As a warning to readers however, as a celibate male aged almost in my seventies, even I had a traumatic experience viewing the pictures!)
Labial edema, fever, and lymphadenopathy are commonly associated with these ulcers, occasionally preceded by vague non-gynecological symptoms. Bilateral "kissing lesions" are frequently observed. Lipschütz ulcer predominantly affects young women, with a mean age of 29.1 years, although it can also occur in children and older women. While the exact etiology remains elusive, it is believed to stem from a hypersensitive immune response to bacterial or viral infections, resulting in the formation of immune complexes in dermal arteries and subsequent microthrombi, leading to painful necrotizing ulcers.
Diagnostic Criteria for Lipschütz Ulcer
The diagnosis of Lipschütz ulcer relies on specific criteria:
-Acute onset of at least one painful vulvar ulcer.
-Exclusion of infectious and non-infectious causes.
-Localization of the ulcer at the vestibule or labia minora.
-Abstention from sexual intercourse in the last 3 months or a patient who has never had sexual intercourse.
-Flu-like symptoms.
-Development of a systemic infection at least 2–4 weeks before ulcer development.
SAR S-CoV-2 Infections and Lipschütz Ulcer
Recent years have seen a growing body of evidence linking SARS-CoV-2 infections to Lipschütz ulcer. A review of cases has revealed a correlation between SARS-CoV-2 infections and the onset of these ulcers, typically occurring 2 to 4 weeks after infection. To date no
COVID-19 News
reports have covered the issue of the manifestations of Lipschütz ulcer in females who had contracted the SARS-CoV-2 virus or had the COVID-19 vaccines despite growing incidences!
Patients often present with flu-like symptoms, and the ulcers are primarily treated symptomatically. Additionally, Lipschütz ulcer has been associated with COVID-19 vaccination, with symptoms manifesting within 48–72 hours after vaccination. This has raised questions about the potential immunological mechanisms underlying the development of these ulcers in response to both SARS-CoV-2 infection and vaccination.
Case Report: A Glimpse into the Association
The study includes a compelling case report of a 15-year-old female patient who presented with localized vulvar pain and suspicious lesions in the vulvar area. She also exhibited flu-like symptoms. A vulvoscopic examination revealed multiple deep ulcers with a necrotic appearance. Notably, the patient had no history of sexual intercourse, autoimmune diseases, or allergies. She had received vaccinations for both SARS-CoV-2 and Human Papilloma Virus (HPV). Serological tests for various infections were negative, but a nasopharyngeal swab confirmed SARS-CoV-2 infection. Based on the diagnostic criteria for Lipschütz ulcer and the timing of the ulcer's appearance relative to the SARS-CoV-2 infection, the patient was diagnosed with SARS-CoV-2-triggered Lipschütz ulcer. Symptomatic treatment, including corticosteroids and NSAIDs, led to a complete remission within 15 days.
A Comprehensive Review of Cases
The Italian study conducted a thorough review of reported cases of Lipschütz ulcer associated with SARS-CoV-2 infection and vaccination. The analysis revealed several consistent patterns:
-Lipschütz ulcers primarily affect adolescents, with few cases reported in older individuals.
-Clinical presentation commonly includes flu-like symptoms and vulvar pain.
-Symptoms often occur within 48–72 hours following vaccination.
-Serological and microbiological investigations are typically negative for infectious causes.
-Ulcers spontaneously resolve within 2–3 weeks.
Symptomatic treatment, including local anesthetics and NSAIDs, is the mainstay of therapy, with oral corticosteroids reserved for severe cases.
Discussion: Unraveling the Immunological Puzzle
The association between Lipschütz ulcer and SARS-CoV-2 infection or vaccination raises intriguing questions about the underlying immunological mechanisms. It is postulated that the immune response triggered by the virus or the vaccine leads to the formation of immune complexes in dermal arteries, resulting in inflammation, microthrombosis, and tissue necrosis. Histological examinations of Lipschütz ulcer biopsies have provided supporting evidence of localized immune complex vasculitis.
Conclusion: A Call for Further Research
In conclusion, the link between SARS-CoV-2 infection, COVID-19 vaccination, and Lipschütz ulcer is a captivating area of study that necessitates further exploration. While Lipschütz ulcer remains a perplexing condition, understanding its associations with viral infections and vaccinations is crucial for both diagnosis and treatment. It is essential for healthcare providers to consider SARS-CoV-2 as a potential trigger in cases of Lipschütz ulcer, especially when all other causes have been ruled out. This study provides valuable insights into the clinical management of this condition, emphasizing the importance of supportive therapy and reassuring patients about the self-limiting nature of the ulcers. However, given the limited data available, future research and prospective studies are needed to elucidate the etiopathogenesis, diagnosis, and treatment strategies for Lipschütz ulcer. Until then, the medical community must remain vigilant and continue to investigate this intriguing medical phenomenon.
The study findings were published in the peer reviewed journal: Diseases.
https://www.mdpi.com/2079-9721/11/3/121
For the latest
COVID-19 News
, keep on logging to Thailand Medical News
Read Also:
https://www.thailandmedical.news/news/breaking-news-males-be-aware-sars-cov-2-infections-can-also-cause-penile-ulcers