BREAKING! New Recombinant SARS-CoV-2 Variant Involving Delta Subvariant AY.119.2 And Omicron BA.1.1 Has Already Emerged In The United States!
Thailand Medical News has received confidential data that a new recombinant SARS-CoV-2 variant has already emerged in the United States but its emergence is being kept as classified by the Biden administration, the U.S. CDC and American health authorities.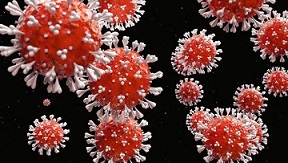 The recombinant SARS-CoV-2 variant is a
recombinant variant
involving the Delta sub-variant AY.119.2 and the Omicron BA.1.1 and supposedly spots all the mutations found on the Omicron BA.1.1 but also includes the L425R and T478K mutations that are typically found on the Delta variant alongside 9 other additional mutations.
We were told that the new recombinant variant has been detected so far in about 7 submitted samples for sequencings to 2 different labs in the U.S. from hospitalized patients.
We do not have any other additional data or information at the moment with regards to the transmissibility, immune evasiveness and virulence of this new recombinant variant nor do we know in which states in America the recombinant variant was found.
However, the information we have has been corroborated by the release of government of the United Kingdom's report on its own monitoring of SARS-CoV-2 variants that was released online in the last few hours.
https://www.gov.uk/government/publications/sars-cov-2-variants-of-public-health-interest/sars-cov-2-variants-of-public-health-interest-11-february-2022
(Refer to International Signals Under Monitoring!)
Also note that the Delta subvariant AY.119.2 is predominant in the United States as 89 percent of sequencings bearing its signatures were found there.
https://cov-lineages.org/lineage_list.html
https://github.com/cov-lineages/pango-designation/issues/288
The UK report also indicated that a Delta Omicron recombinant event has also been reported in the UK but our contacts in London told us that is just one such sequence and it is still being investigated.
It should be noted that none of these recombinant sequences were uploaded on any of the public online sites like GISAID, Nextstrain, CoV-Lineages or even Outbreak.info, indicating that American and British authorities are indeed concealing data on emerging variants and sub-lineages!
Thailand
Medical News
will continue to report on these new recombinant variants once we procure more valid data.
Keep on logging to Thailand Medical News for more on the emerging recombinant SARS-CoV-2 variants.