COVID-19 News: Randomized Clinical Trial Shows That Vortioxetine Has Potential For Treating Post COVID-19 Cognitive Deficits And Mood Symptoms
COVID-19 News
: The COVID-19 pandemic has brought with it a multitude of challenges, from its immediate health implications to its lingering aftereffects. One particularly concerning aspect of the post-COVID-19 condition (PCC) has been the cognitive deficits and mood symptoms experienced by many individuals recovering from the virus. Despite numerous efforts to address these issues, there has been a lack of regulatory-approved treatments specifically designed for PCC. However, a glimmer of hope has emerged from a recent randomized clinical trial conducted by the University of Toronto in Canada, in collaboration with the Brain and Cognition Discovery Foundation-Toronto-Canada. This groundbreaking study covered in this
COVID-19 News
report focused on the use of vortioxetine, an antidepressant used to treat major depressive disorder, as a potential solution for PCC.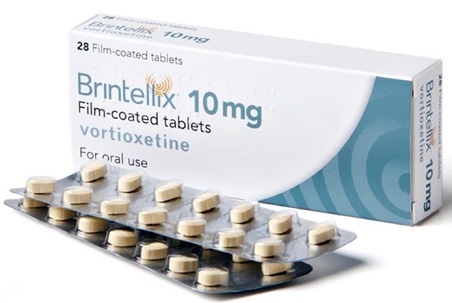 Vortioxetine is classified as a selective serotonin reuptake inhibitor (SSRI) and is primarily used to increase the activity of serotonin in the brain. While it has demonstrated effectiveness in treating major depressive disorder, its potential in addressing the cognitive deficits and mood symptoms associated with PCC has not been explored until now.
The study, which spanned eight weeks and employed a randomized, double-blind, placebo-controlled design, aimed to assess the impact of vortioxetine on individuals aged 18 and above, residing in Canada, and experiencing symptoms consistent with the World Health Organization's (WHO) definition of PCC. All participants had a history of confirmed SARS-CoV-2 infection. Recruitment for the trial took place from November 2021 to January 2023, and a total of 200 individuals were initially considered. After screening, 149 participants were selected and randomly assigned in a 1:1 ratio to receive either vortioxetine (5-20 mg, n = 75) or a placebo (n = 74) on a daily basis for eight weeks.
The primary outcome measured was the change in cognitive function from baseline to the endpoint, assessed using the Digit Symbol Substitution Test (DSST). Secondary outcomes included the effect of vortioxetine on depressive symptoms and health-related quality of life (HRQoL), evaluated through changes in the Quick Inventory of Depressive Symptomatology-16-item (QIDS-SR16) and the World Health Organization Wellbeing Scale-5-item (WHO-5), respectively.
Results from the study revealed several noteworthy findings. First, it is important to note that a high percentage of participants completed the full eight-week trial, with 90.7% of those in the vortioxetine group and 98.6% in the placebo group remaining engaged. When analyzing the overall change in cognitive function, there was no significant difference between the two groups, indicating that vortioxetine did not have a substantial impact on cognitive deficits in the unadjusted model.
However, the study went a step further, taking into account the baseline c-reactive protein (CRP) levels as a moderator. In this fully adjusted model, a significant treatment-by-time interaction favored vortioxetine. Notably, participants with baseline CRP levels above the mean exhibited a significant improvement in DSST scores when treated with vortioxetine. This suggests that vortioxetine may have a more pronounced p ro-cognitive effect in individuals with elevated CRP levels, further highlighting the importance of personalized medicine in the treatment of PCC.
Beyond cognitive function, vortioxetine showed significant benefits in other key areas. Participants receiving vortioxetine experienced substantial improvements in depressive symptoms and HRQoL when compared to the placebo group. These improvements were statistically significant and provide hope for individuals struggling with mood-related symptoms and reduced quality of life following their recovery from COVID-19.
In summary, the randomized clinical trial conducted by the University of Toronto and the Brain and Cognition Discovery Foundation has provided encouraging results regarding the potential of vortioxetine in treating PCC. While it did not demonstrate a substantial impact on cognitive function in the unadjusted model, the inclusion of CRP levels as a moderating factor revealed a significant pro-cognitive effect, indicating that vortioxetine may have a role to play in specific cases.
Additionally, the study's findings on the improvement in depressive symptoms and HRQoL for vortioxetine-treated participants suggest that it could be a valuable addition to the toolkit of healthcare professionals dealing with the challenging post-COVID-19 condition. As research continues to evolve, it is imperative to consider the unique needs and responses of individuals recovering from COVID-19, and vortioxetine may become an integral part of personalized treatment plans. This breakthrough offers hope to those struggling with the lingering effects of the pandemic and underscores the importance of ongoing research to provide relief and support to those in need.
The study findings were published in the peer reviewed journal: Brain.
https://academic.oup.com/brain/advance-article-abstract/doi/10.1093/brain/awad377/7344681
For the latest
COVID-19 News
, keep on logging to Thailand Medical News.