COVID-19 Cases Starting To Slowly Rise In Philippines With Suspected Emergence Of XBB.1.16 Sublineage
COVID-19 News
: In the last few hours, the Philippines Department of Health (DOH) reported that the country saw 330 additional COVID-19 cases in the last 24 hours.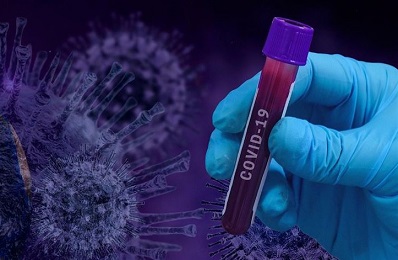 According, the new SARS-CoV-2 infections brought the number of active infections nationwide to 9,021, as shown in the DOH's Covid-19 tracker.
https://doh.gov.ph/covid19tracker
It was reported that Metro Manila remained the region with the most number of new COVID-19 infections in the past two weeks with 789. It was followed by Davao Region with 366 cases, Northern Mindanao with 341, Calabarzon with 268, and Central Visayas with 157.
Since early 2020, the cumulative total of confirmed cases stood at 4,081,525. The figure includes 4,006,120 recoveries and 66,384 deaths. (it should be noted that the population of Philippines is about 114 million.)
Many local physicians and researchers dispute all the reported figures in local
COVID-19 News
coverages as there is very little COVID-19 testing in the country coupled with the fact that it is difficult to access free COVID-19 testing for the majority of the population that is poor.
Local doctors are reporting that the number of symptomatic COVID-19 infections are rising as seen by the increases in infected individuals seeking treatments at private hospitals and clinics.
It is speculated that the XBB.1.16 sub-lineage has already emerged in the Philippines and could be starting the drive of a new onslaught.
It is however proving to be a nightmare deciphering as to what SARS-CoV-2 sub-lineage could be driving the new onslaught in Philippines as the country has literally being doing miniscule or no genomic sequencing for the last two months!
https://cov-spectrum.org/explore/Philippines/AllSamples/Past6M/sequencing-coverage
With literally very little COVID-19 testing and literally no genomic sequencing, the country could be literally be navigating the COVID-19 situation in the dark and worse, there is a very high possibility that new worrisome variants could emerged considering that the country also has a large number of immunocompromised individuals ie people suffering from HIV, cancer etc that do not have access to regular treatments.
With the coming Easter holidays that is a major holiday season in the largely Catholic country, it is expected the spread of the SARS-CoV-2 virus will be exacerbated and that the country is likely to see an exponential rise after the holidays.
Most preventive measures have already been removed in the country and there are no proper effective health screenings at airports.
It was reported that as of March 16, more than 78.4 million Filipinos have been fully vaccinated against COVID-19.
The Philippines DOH said that over23.8 million individuals have received their first booster dose and almost 4.4 million individuals have received their second booster shot.
/> Most are unaware that natural immunity and vaccine induced immunity does not prevent anyone from contracting the newer XBB.1.16, XBB.1.9.1, XBB.1.9.2, XBC1.6 or other newer SARS-Cov-2 sub-lineages that are more immune evasive. While there are claims that vaccine and booster induced immunity does prevent disease severity and risk of mortality, it does not hold true for those in the vulnerable groups ie the aged, the obese, those with existing comorbidities and also those that are immunocompromised!
For the latest
COVID-19 News
, keep on logging to Thailand Medical News.