BA.2.86 News: Total Of 36 BA.2.86 Sequences Now Found In The United Kingdom! BA.2.86 Spawns New Sub-Lineage BA.2.86.1 With ORF1a:K1973R Mutation!
BA.2.86 News
: Latest discoveries of more BA.2.86 sequences in the United Kingdom, places the total number of BA.2.86 sequences found in the country so far to 36. Of these, 32 were found in England and 4 in Scotland.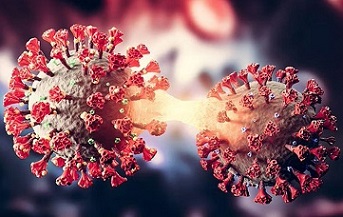 Most of these sequences were not uploaded to the GISAID platform but rather to a UK based SARS-CoV-2 genomic sequences monitoring platform.
https://sars2.cvr.gla.ac.uk/cog-uk/
The GISAID platform only has two such sequences from the United Kingdom.
This is becoming more of a common practice by most countries as the GISAID platform is lacking credibility and seems to controlled by a few dubious individuals who tend to control and manipulate data on it for their own agenda.Most countries are now maintaining theor own respective genomic sequencing databases and some are no longer sharing any SARS-CoV-2 genetic sequencing data on the GISAID platform.
In related developing
BA.2.86 News
on the new variant, reports have emerged that the new worrisome BA.2.86 variant has already spawned its first sub-lineage called BA.2.86.1 which bears the signature mutation ORF1a:K1973R and also the mutation C12815T.
https://cov-spectrum.org/explore/World/AllSamples/Past6M/variants?aaMutations=ORF1a%3AK1973R&nucMutations=C12815T&nextcladePangoLineage=BA.2.86*
https://github.com/cov-lineages/pango-designation/commit/9cbe5969658ac1bf97e5dcce12587b20cab454e3
So far a total of 19 such sequences have been detected in countries like Denmark, France, Portugal, Sweden, United Kingdom and the United States.
The first BA.2.86.1 sub-lineage in the United States was detected in Colorado.
https://twitter.com/RajlabN/status/1699179556895371369
The ORF1a:K1973R mutation found on the new BA.2.86.1 sub-lineage is on a critical area of the virus genome that is associated with viral replication and some experts are speculating that this new sub-lineage is able to replicate much better and cause increased viral loads in the infected.
At the current moment it is still difficult to comment as to whether or not if the BA.2.86 and Ba.2.86.1 variants are capable of causing increasing disease severity because of so many conflicting reports and also manipulations and concealment of actual data by certain entities with a vested interest.
But readers should take note that in most countries at the moment, samples taken for genomic sequencings are mainly from hospitalized patients or patients showing worrying symptomatic manifestations as many have lowered their sequencing programs to cut cost.
The BA.2.86 however is more immune evasive and can significa ntly escape XBB-infection/vaccination induced antibodies according to preliminary studies conducted in China.
https://twitter.com/yunlong_cao/status/1697318194976010446
https://www.biorxiv.org/content/10.1101/2023.09.01.555815v1
Readers should be wary of reports online from labs in Europe and the United States making claims that their studies have shown that serum from those infected with the XBB.1.5 variant is capable of neutralizing the BA.2.86 variant. These are basically vitro studies and their papers have not been published in any peer reviewed publications and most of these labs or researchers are directly or indirectly linked to the various vaccine manufacturers.
The vaccine manufacturers are paying huge monies on coordinated PR campaigns and strategies to push their new vaccine boosters containing the spike protein of the XBB.1.5 variant despite claims from real experts stating that these new booster vaccines might not be effective against the new EG.5.1 variant and its spawns like HK.1, HK.3 and also might not be effective against the new BA.2.86 variant and its new spawn BA.2.86.1 and also against other newer SARS-CoV-2 sub-lineages like FL.1.5.1 and GJ.1.2.
For the latest
BA.2.86 News
, keep on logging to Thailand Medical News.