Med News: U.S. FDA Approves Akeega for BRCA-Positive Metastatic Prostate Cancer - A Landmark Dual-Action Treatment
Med News
: In a groundbreaking development, the U.S. Food and Drug Administration (FDA) has granted approval for Akeega, a novel treatment that marries the power of poly(adenosine diphosphate-ribose) polymerase (PARP) inhibition with abiraterone acetate, to combat BRCA-positive metastatic castration-resistant prostate cancer (mCRPC). This innovative therapy offers hope to a subset of patients who have faced dire prognoses due to their BRCA gene alterations.
https://www.fda.gov/drugs/resources-information-approved-drugs/fda-approves-niraparib-and-abiraterone-acetate-plus-prednisone-brca-mutated-metastatic-castration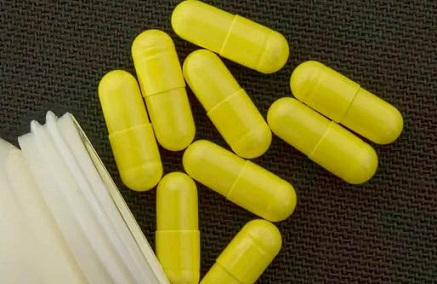 The Dual Action Revolution
Akeega, marketed by Janssen Pharmaceuticals, marks a significant advancement in prostate cancer treatment. For the first time, a dual-action tablet combining a PARP inhibitor and abiraterone acetate, when administered alongside prednisone, is poised to transform the landscape of metastatic prostate cancer therapy. This dual strategy targets two pivotal drivers of the disease: PARP inhibition to impede DNA repair and abiraterone acetate to hinder androgen biosynthesis. This multi-pronged approach could potentially translate into more effective outcomes for patients.
The MAGNITUDE Study" Paving the Way for Approval
According to
Med News
reports, the U.S.FDA's decision is underpinned by the encouraging findings from the Phase 3 MAGNITUDE study. This multicenter, randomized, and double-blind clinical trial set out to explore the efficacy of Akeega in patients with BRCA-positive mCRPC. The results were remarkable, indicating a statistically significant reduction in radiographic progression-free survival (rPFS) among patients treated with Akeega and prednisone. At the second interim analysis, patients in this group exhibited a median rPFS of 19.5 months, in contrast to 10.9 months for those receiving placebo and abiraterone acetate plus prednisone. This divergence in outcomes hints at the potential for Akeega to offer patients prolonged periods of progression-free survival, a critical factor in their quality of life.
Secondary endpoints, including time to symptomatic progression and time to initiation of cytotoxic chemotherapy, further bolster the case for Akeega's efficacy. Moreover, an encouraging trend towards improved overall survival was observed, suggesting a potential extension of patients' lifespans. These findings, while warranting further investigation, offer a glimmer of hope for individuals whose lives have been profoundly affected by BRCA-positive mCRPC.
Physician Insights and Patient Empowerment
Physicians, at the forefront of patient care, emphasize the significance of targeted treatments for those facing the dire prospects of BRCA-positive cancers. Dr Kim Chi, the principal investigator of the MAGNITUDE study, underscores the importance of identifying patients most likely to benefit from treatments like Akeega. With personalized approaches, there's an opportunity to transform the lives of these patients and achieve better health outcomes. This sentiment resonates deeply, as medical practitioners strive to provide hope and healing to those affected by challenging diseases.
Patient advocacy groups, such as ZERO Prostate Cancer, recognize the monumental implications of Akeega's approval. It highlights not only the treatment's potential to alter the course of the disease but also the critical importance of genetic testing and precision medicine in guiding therapeutic choices. Patients, especially those from marginalized communities, stand to gain from increased awareness and accessibility to genetic testing, which could help address disparities in prostate cancer health outcomes.
The Path Forward: Unveiling Akeega's Potential
The road ahead holds immense promise for Akeega and the patients it aims to serve. This innovative treatment aligns with the growing trend towards precision medicine, where therapies are tailored to a patient's genetic makeup and disease characteristics. As more patients are identified with BRCA-positive mCRPC, Akeega's approval could signal a turning point in their journey, offering them a chance to not only fight the disease more effectively but also to experience an improved quality of life.
However, it's crucial to acknowledge that Akeega, like all medical interventions, comes with potential risks and adverse effects. The observed safety profile of Akeega highlights common adverse reactions, including musculoskeletal pain, fatigue, constipation, and hypertension, which are important considerations for both patients and healthcare providers. Adherence to monitoring and management protocols will be key to ensuring patients receive the maximum benefit while minimizing potential drawbacks.
Conclusion: A New Dawn in Prostate Cancer Treatment
The U.S.FDA's approval of Akeega represents a milestone in the fight against BRCA-positive metastatic castration-resistant prostate cancer. This novel dual-action tablet's potential to improve radiographic progression-free survival and other critical endpoints heralds a new era of targeted therapies for patients who were once facing bleak outcomes. With the insights of dedicated physicians and the advocacy of patient organizations, the healthcare landscape is poised to undergo transformative changes, empowering patients with newfound hope and possibilities. While challenges remain, Akeega's approval is a beacon of progress, reminding us of the incredible strides being made to conquer cancer and improve the lives of those affected by it.
For the latest
Med New

s
keep on logging to Thailand Medical News.