Glaucoma News: Study Show That Long-Term Statin Use Increases Risk Of Onset And Progression Of Glaucoma
Glaucoma News
: Glaucoma is a prevalent eye condition characterized by increased intraocular pressure (IOP) that can lead to optic nerve damage and vision loss. It is a major public health concern globally. Statins, a class of drugs used to lower cholesterol levels in individuals at risk of cardiovascular disease, have been the subject of interest in recent years for their potential impact on glaucoma risk and progression. While some studies and
Glaucoma News
reports either claim that statins do not increase risk of glaucoma or that it reduces the risk of glaucoma, it was found that many of these researchers, labs or institutions were either directly or indirectly receiving fundings from the pharma industry or had strong links with them but never disclosed these!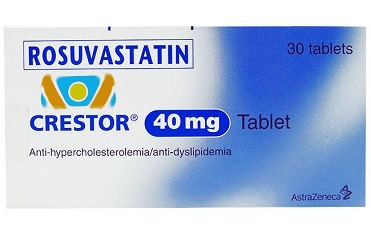 An Australian study showed the increased risk associated with statin use and the extensive study was over a period of 10 years and involved a large cohort.
Association between Statin Use and Glaucoma Risk in Australia
The 10-year cohort study conducted in Australia aimed to investigate the link between statin use and glaucoma onset. The study examined data from a large cohort of Australians aged over 45, with medication exposure identified through claims records from the Pharmaceutical Benefits Scheme. Glaucoma onset was defined as individuals with at least three claims for antiglaucoma medications. Controls matched for age, gender, and cardiovascular diseases were selected from participants without such prescriptions. A conditional logistic regression model was employed to assess the association between statin use and glaucoma onset.
Results from this study revealed that the proportion of statin users was slightly higher in the glaucoma case group (40.5%) compared to the control group (38.4%).
However, after adjusting for baseline characteristics and longitudinal claims records, statin use alone was not significantly associated with glaucoma onset (odds ratio [OR] 1.04, 95% confidence interval [CI] 0.97 to 1.11).
Notably, an increased risk of glaucoma onset was observed in participants with a longer duration of statin use, particularly those who had been using statins for over three years compared to those using them for less than a year (OR 1.12, 95% CI 1.04 to 1.21).
Interestingly, when specific types of statins were examined, it was found that individuals taking rosuvastatin were more likely to develop glaucoma (OR 1.11, 95% CI 1.01 to 1.22).
The use of other statins besides rosuvastatin did not show a significant association with glaucoma onset.
In conclusion, this Australian cohort study suggests that long-term statin use may be linked to a higher risk of glaucoma onset, with rosuvastatin identified as a potential risk factor. However, it's essential to consider potential confounding factors and further explore this association.
While the association between statin use and glaucoma remains an area of ongoing investigation, this study provides valuable insights into the potential impact of statins on glaucoma risk. Further researc h is needed to confirm and better understand these relationships, which could ultimately influence glaucoma prevention and management strategies. Healthcare providers should consider these findings when making treatment decisions for patients at risk of glaucoma, and patients themselves should engage in informed discussions with their healthcare professionals regarding the use of statins and their eye health.
The study findings were published in the peer reviewed journal: British Journal of Ophthalmology.
https://bjo.bmj.com/content/107/1/66
For the latest
Glaucoma News
, keep on logging to Thailand Medical News.