BREAKING! Omicron BA.1 And BA.2 Variants Spawning Newer Sub-Lineages! Denmark Reports New BA.2 Sub-Lineage With H78Y Mutation in ORF3a
Yes all virus will mutate and mutations are expected to be a 'normal' occurrence but when already concerning SARS-CoV-2 variants that are far more transmissible than previous strains and are more immune evasive start spawning newer sub-lineages with interesting mutations and are gaining prevalence, the health authorities and the WHO should not try to conceal these new developments nor try to downplay them especially considering that coincidently, the countries where these newer sub-lineages are emerging are also witnessing increased hospitalization and mortality rates!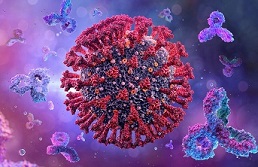 Statens Serum Institut, Denmark's leading research institute has issued a report in the last few hours that the Omicron BA.2 variant has spawned a new sub-lineage with the distinct
H78Y
mutation found in ORF3a besides also spotting other mutations on its genome. This new sub-lineage is gaining predominance in circulation.
https://files.ssi.dk/covid19/tendensrapport/rapport/ugentlige-tendenser-covid19-andre-luftvejs-uge6-2022-8d2k
The SARS-CoV-2 ORF3a protein is very important and plays a significant role in pathogenesis due to the following:
A) ORF3a protein induces apoptosis in cells
https://www.nature.com/articles/s41423-020-0485-9
B) ORF3a adversely affects longevity and motor function by inducing apoptosis and inflammation in the nervous system.
https://www.ncbi.nlm.nih.gov/labs/pmc/articles/PMC7781322/
C) ORF3a is linked to virulence, infectivity, and virus release
https://www.ncbi.nlm.nih.gov/labs/pmc/articles/PMC7836370/#
D) ORF3a is a viroporin, an integral membrane protein able to function as an ion channel that may promote virus release
https://journals.asm.org/doi/full/10.1128/mSystems.00266-20
https://pubmed.ncbi.nlm.nih.gov/16894145/
https://pubmed.ncbi.nlm.nih.gov/26023149/
E) The high rank B-cell epitopes resides in the mutated regions of Orf3a might help the virus to evade immune system.
https://www.sciencedirect.com/science/article/pii/S2405580821000273
F) Functionally, it has been shown that ORF3a interacts with the host immune system by activating pro-IL-1β gene expression and IL-1β secretion, thereby activating ultimately NF-kB signaling and NLRP3 inflammasomes and promoting the generation of cytokine storms.
https://www.frontiersin.org/articles/10.3389/fimmu.2021.708264/full
Hence any major mutations taking place in this open reading frame protein should be placed under surveillance and monitoring.
Interesting while this new BA.2 sub-lineage is gaining dominance in circulation; Denmark is also witnessing increased hospitalizations due to increased occurrences of disease severity despite vaccinations and also an increased mortality rate in the last few days.
This new B.A.2 sub-lineage is also gaining an increase in circulation in Sweden and also Austria.
Already another new sub-lineage spawned from the BA.1 Omicron variant with the defining F643L and A701V mutations found on its spike proteins besides other mutations is wreaking havoc in Brazil.
https://www.thailandmedical.news/news/breaking-new-omicron-sub-lineage-not-yet-named-with-additional-28-mutations-including-f643l-and-a701v-wreaking-havoc-in-brazil
The WHO, U.S. CDC, ECDC and also certain so-called virologists and genomic experts from London (these experts are under the payroll of the big pharma and vaccine manufacturers) are not the least happy with us writing about the emergence of these new sub-lineages or variants as it affects their narratives on the current vaccines! There has already been a concerted effort to suppress data about emerging SARS-Cov-2 variants and also sub-lineages.
There are also a lot of newer 'third generation' Delta sub-variants that are being spawned from subvariants like AY.122, AY.57 etc that are also of concern and are causing issues in many countries at the moment but no one is reporting on them.
There is also another possible sub-lineage from the BA.2 variant that might be also be emerging in Cambodia. The Institute of Pasteur at Cambodia submitted a sequencing EPI_ISl_9696528 (GISAID) that deserves monitoring.
While the rest of the world is now living in an illusion that the pandemic is going to be over and many countries are lifting restrictions, removing masking mandates and opening borders and while the stupid/ignorant are rejoicing, real infection rates, hospitalization and mortality rates are painting a different picture and despite fake assurances that the jabs that were developed for the original Wuhan strain are working, we are beginning to see a scary scenario emerging in terms of the long term effects of infection or what is called as long COVID.
Excess death rates in South Africa, UK and also Denmark are all indicating something. Heart failures, strokes, organ failures, CVST etc with fatal outcomes are all increasing exponentially especially after the Omicron surges started.
We at Thailand
Medical News
believe that we are only still at the prelude of the real pandemic despite about 26 months having passed by. The real mess is about to come and its going to be catastrophic!
To date only about 407 million people globally have been infected with the SARS-CoV-2 variant and a mere 5.8 million people have died from COVID-19 with 2.7 million new COVID-19 cases and 11,615 COVID-19 deaths in the last 24 hours. In expected surges around late March and early April, these rates will be far more higher!
For the latest on emerging Omicron sub-lineages, keep on logging to Thailand Medical News.