Outbreak News: What's Happening In Mumbai? Exponential Rise In Cases Of Viral Myositis! Is Dengue Or COVID-19 Driving It?
Outbreak News
: The bustling city of Mumbai, known for its vibrant culture and dynamic atmosphere, is currently grappling with an unprecedented health mystery that has left both medical professionals and citizens perplexed. An alarming surge in cases of viral myositis, a condition characterized by severe muscle inflammation and high fever, has taken the healthcare community by storm. As the number of cases continues to rise, questions loom large over whether this surge is driven by the well-known culprits like dengue, malaria, or even COVID-19.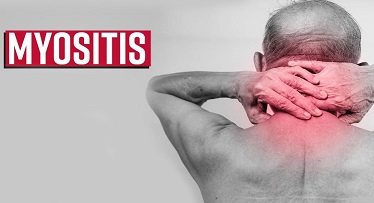 The Curious Symptoms
According to local
Outbreak News
coverages, individuals of all age groups are now flooding into healthcare facilities across Mumbai, complaining of agonizing body aches, debilitating weakness, and restless discomfort. The intensity of these symptoms has necessitated hospital admissions, putting pressure on medical teams to provide relief. However, what makes this surge particularly perplexing is that the symptoms do not align with the classic characteristics of common tropical diseases such as dengue or malaria.
Typically, dengue and malaria are accompanied by low white blood cell (WBC) and platelet counts, which can trigger severe weakness and even fainting. However, in this current wave of cases, the patients' profiles are deviating from these established patterns. Medical experts are working tirelessly to decipher this anomaly, as patients' lives hang in the balance.
The Emerging Culprit: Viral Myositis
Intriguingly, a closer examination of the cases has uncovered a new culprit: viral myositis. This condition, characterized by muscle inflammation, is emerging as a possible explanation for the unique set of symptoms observed in these patients.
Dr Samrat Shah, a respected consultant internist at Bhatia Hospital, has played a crucial role in shedding light on this enigma. He underscores that not every fever accompanied by low WBC and platelet counts necessarily points to dengue or malaria.
This novel affliction necessitates a distinctive treatment approach, one that prioritizes hydration through intravenous fluids and comprehensive symptomatic management. Dr Shah's innovative approach has yielded promising results, offering a glimmer of hope amid the confusion surrounding this health crisis.
It was reported that two out of the five cases observed at his hospital required hospitalization due to fainting incidents.
Dr Shah stated that upon examination, it was revealed that these patients were grappling with a condition - a viral fever coupled with myositis, a form of muscle inflammation.
He added, "Not every fever accompanied by low WBC and platelet counts is indicative of dengue or malaria. Our treatment approach has focused on effective hydration through intravenous fluids and comprehensive symptomatic management. These interventions have yielded recoveries across the patients."
Across Mumbai, the state-run hospitals too have been witnessing an increase in the number of such cases.
Dr Madhukar Gaikwad, unit head of the medici ne department at state-run Sir JJ Hospital added, "We have been witnessing an increase in the number of cases related to viral fever and muscle pain. They test negative for dengue, and malaria but do have weakness due to muscle inflammation. This month, we have seen at least 10-20 such cases coming in the OPD basis of which six to seven of them required hospitalization due to weakness."
Dr Shah added, "One of the important takeaways is that during the course of conducting comprehensive blood tests for high-grade fevers on days two or three of presentation, the monitoring of creatinine phosphokinase (CPK) levels should not be overlooked. Elevations in CPK levels, an indicator of heightened muscle enzyme activity, strongly suggest a viral fever accompanied by myositis."
Rising Concerns: Dengue and Malaria
Amidst the viral myositis surge, concerns about more familiar adversaries like dengue and malaria continue to haunt Mumbai. Residents of nodes like Kharghar, Kamothe, Kalamboli, Panvel, and Taloja, falling under the jurisdiction of the Panvel City Municipal Corporation (PCMC), have reported an alarming rise in dengue and malaria cases. This surge has sparked a dialogue between concerned citizens and civic officials, who appear to differ in their assessment of the situation.
Local civic officials keep claiming that there is no significant rise in cases and that the situation is under control. However, citizens are demanding a more proactive stance, advocating for regular fumigation and enhanced cleanliness efforts to curb the spread of these diseases. This disparity between official claims and public sentiment underscores the importance of transparent communication and proactive measures to address public health concerns.
Lingering Shadows: COVID-19's Impact
Even as the city grapples with this complex health crisis, the lingering shadows of the COVID-19 pandemic persist. Mumbai recently reported 22 new COVID-19 cases, reigniting concerns about the accuracy of the reported data. Some individuals argue that the data is unreliable due to limited testing and alleged attempts by authorities to downplay the situation.
With public skepticism about the true extent of COVID-19's impact, the need for transparency and clear communication from health authorities is more critical than ever. As Mumbai navigates through a convergence of health challenges, from the emerging viral myositis to ongoing concerns about other diseases, collaborative efforts between authorities, medical experts, and citizens are vital to overcoming these challenges.
New Pathogenic Strains At Play?
Some experts are warning that new strains of the Dengue virus or even that of the parasite that causes Malaria or even new sub-lineages of SARS-CoV-2 could be at play in Mumbai and warrants urgent studies.
There is very little COVID-19 testing and genomic surveillance in India at the moment and it would be of no surprise if there are many concerning SARS-CoV-2 sub-lineages emerging in India that gave us the Delta variant and have yet to be identified or discovered yet.
Already, Thailand Medical News has reported about the emergence of a new XBB.1.16 sub-lineage with three unique spike mutations that gives it enhanced fusogenicity and is able to cause disease severity that is comparable to Delta if not worse!
https://www.thailandmedical.news/news/breaking-covid-19-news-forget-sars-cov-2-ba-2-86,-11-sequences-of-new-variant-discovered-in-india-with-triple-mutations-that-enhances-fusogenicity
Conclusion
Mumbai, the heartbeat of India, finds itself entangled in a web of health mysteries that are as intricate as the city itself. The surge in viral myositis cases, with their unique symptoms and perplexing profiles, has thrust the city's healthcare community into a race against time. As traditional diagnoses like dengue, malaria, and even COVID-19 are questioned and reevaluated, the healthcare landscape in Mumbai is undergoing a transformation.
Amidst the uncertainty, one thing is clear: a unified response is imperative. Transparent communication, collaborative efforts, and innovative medical approaches will be crucial in unraveling the mysteries that continue to haunt Mumbai's health scene. Only by working together can the city hope to overcome these challenges and restore its vitality, demonstrating resilience in the face of the unknown.
For the latest
Outbreak News
, keep on logging to Thailand Medical News.