AI In Medicine: Artificial Intelligence Predicts Pancreatic Cancer Up to Three Years in Advance!
AI In Medicine
: A cutting-edge artificial intelligence (AI) tool has successfully identified individuals at the highest risk for pancreatic cancer up to three years before diagnosis. The tool utilized patients' medical records, providing hope for early detection and treatment of this aggressive disease.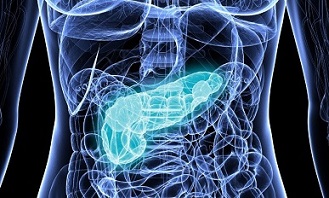 A collaborative effort between Harvard Medical School, the University of Copenhagen, VA Boston Healthcare System, Dana-Farber Cancer Institute, and the Harvard T.H. Chan School of Public Health resulted in this groundbreaking research that showed
AI In Medicine
is going to become a predominant phenomenon especially in diagnostics and early detections of cancers and other chronic medical conditions or diseases.
Pancreatic cancer is among the deadliest cancers globally, with an increasing death toll predicted. At present, no population-based tools are available to broadly screen for this type of cancer.
The AI tool developed by the researchers could significantly improve clinical decision-making by identifying high-risk individuals who could benefit from further testing. Such an approach, when applied at scale, could expedite pancreatic cancer detection, lead to earlier treatment, and improve patients' life spans.
Pancreatic cancer is notorious for its late diagnosis and difficult treatment. AI-based screening could alter its trajectory, enabling early detection and intervention when chances of success are highest. The AI algorithm was trained on two separate data sets containing a total of 9 million patient records from Denmark and the United States.
The AI model sought telltale signs within the records and predicted which patients were likely to develop pancreatic cancer in the future based on combinations of disease codes and their timing. Many of the symptoms and disease codes were unrelated to or did not originate from the pancreas.
In comparison to current population-wide estimates of disease incidence, the AI algorithm proved substantially more accurate in predicting pancreatic cancer development. The researchers believe the model is at least as accurate as current genetic sequencing tests, which are typically only available for a small subset of patients.
Unlike screening methods for more common cancers like breast, cervical, and prostate, pancreatic cancer screening is more challenging and expensive.
Physicians primarily rely on family history and genetic mutations to assess risk, which can exclude many patients. The AI tool, however, could be applied to all patients with available health records and medical history, regardless of known family history or genetic predisposition.
Moreover, many high-risk patients may be unaware of their genetic predisposition or family history. An AI tool that identifies those at the highest risk would ensure appropriate testing for the right population, sparing others unnecessary testing and procedures.
The survival rate for early-stage pancreatic cancer is 44%, but only 12% of cases are diagnosed this early. Survival rates drop to 2-9% when tumors have grown beyond their origin site. Despite advances in surgical techniques, chemotherapy, and immunotherapy, there i s a clear need for better screening, targeted testing, and earlier diagnosis, where the AI-based approach serves as a crucial first step.
The AI model was designed and trained on the health records of 6.2 million Danish patients spanning 41 years, with 23,985 developing pancreatic cancer over time. The algorithm discerned patterns indicative of future pancreatic cancer risk based on disease trajectories. For instance, diagnoses such as gallstones, anemia, type 2 diabetes, and other GI-related issues indicated a higher risk for pancreatic cancer within three years.
Although none of these diagnoses alone should be considered indicative or causative of future pancreatic cancer, the pattern and sequence in which they occur over time offer clues for an AI-based surveillance model. This could prompt physicians to monitor those at elevated risk more closely or test accordingly.
The researchers subsequently tested the best-performing algorithm on a new set of US patient records, achieving a somewhat lower predictive accuracy. They found that retraining the algorithm on US data improved its predictive accuracy, highlighting the importance of access to large representative datasets of clinical records aggregated nationally and internationally.
In conclusion, AI-based screening offers the potential to revolutionize pancreatic cancer detection, leading to earlier diagnosis, more targeted testing, and improved patient outcomes. Further research and development of this AI tool may pave the way for its widespread implementation in clinical settings, enabling healthcare professionals to identify and monitor high-risk patients and intervene when chances of success are highest.
However, the researchers caution that their model is not a standalone diagnostic tool but should be used in conjunction with existing risk assessment strategies and medical expertise. As the AI algorithm continues to be refined and tested, it could become an essential addition to the arsenal of healthcare providers worldwide, ultimately saving lives and reducing the global burden of pancreatic cancer.
The next steps in this research involve refining the AI algorithm and addressing any potential biases, as well as collaborating with other institutions to access additional medical records and validate the model's performance across diverse populations. In the long term, researchers aim to develop similar AI-based screening tools for other cancers and chronic diseases, leveraging the power of machine learning and big data to revolutionize early detection and treatment of various medical conditions.
This groundbreaking study demonstrates the potential for AI technology to make a significant impact on medical practice, not only for pancreatic cancer but for other types of cancer and diseases as well. By providing a more comprehensive and personalized approach to disease detection, AI-based tools like this one could greatly improve healthcare outcomes and change the way we approach medicine in the future.
The study findings were published in the peer reviewed journal: Nature Medicine.
https://www.nature.com/articles/s41591-023-02332-5
For the latest on
AI In Medicine
, keep on logging to Thailand Medical News.